On Instagram, Amber Venz Box lives a glamorous life — she is always impeccably dressed and often traveling to some interesting international locale to promote rewardStyle, the company she co-owns with husband Baxter Box. It's genuine reality — but it wasn't always this way. 
Venz Box has been an entrepreneur since the sixth grade (when she sold custom-cut and bleached denim skirts), and has worked tirelessly ever since. She and Baxter launched rewardStyle, which has monetized fashion blogs for thousands of social influencers around the world, while working overtime from a small Dallas apartment.
It's a story many North Texas innovators share. They had an idea, a vision — and they stopped at nothing until it came to fruition. They have built million-dollar empires, have made unprecedented advancements in science, and they have pioneered some of the most advanced technologies in social media (surely you've played Words with Friends), medicine (Nexeon is helping patients with brain injuries and diseases), and art (have you been to Aurora, along with 50,000 other locals?).
They are nationally — and even internationally — known in their industries. And, they continue to grow and expand their businesses right in our backyard. They are the fearless seven — our revolutionizers — and they're spilling their secrets.
---
LANCE CROSBY
Founder and CEO of StackPath
Lance Crosby is best known as the CEO of SoftLayer Technologies before it was acquired by IBM in 2013. The cloud-computing company was one of the largest infrastructure as a service providers in the market. Now, Crosby leads StackPath, which takes that "as a service" mantra to the cybersecurity world. The technology has 800,000 customers and received a $4.3 billion private-equity investment from ABRY Partners.
FEAT
Sharing my successful career with my wife and children. There is no work-life balance — it's just life. They are as much a part of my success as I am. I could not do this without them.
LESSON
If multiple people tell you your idea is insane and will not work, it's absolutely golden and will change the world.
SECRET WEAPON
Hire people smarter than you — they make you look like a genius. The only people who fail are those that must be the smartest person in the room.
ONE YOU WATCH
I don't really admire specific individuals. Every time I meet a successful person, I think, 'What attributes does this person have that I aspire to have?' A great speaker, a great dresser, well-spoken, knowledge of field, charismatic, ability to solve problems, amazing negotiator, incredible body language, technical skills, networker, etc. Every single successful person you meet has a quality you should aspire to have and acquire. Be yourself. Never yearn to be others.
TECH TO TALK ABOUT
The tech that hasn't been invented yet. Every single piece of hardware and software in the world is being turned into a service. What's the next "thing" that we can't live without? The opportunities are endless.
---
PAUL BETTNER
CEO of Playful Corp.
Paul Bettner, the creator of Words with Friends, founded Playful Corp. nearly five years ago. The McKinney-based gaming company has launched games for Stream, Xbox One X, and the PlayStation VR. Bettner is now building a new 53,000-square-foot office near McKinney's historic downtown.
FEAT
It's got to be at this point, Words with Friends. It's the most popular game on the iPhone. In my life, it's got to be my kids and my family.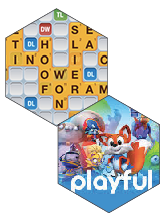 LESSON
I've learned that perseverance of visions — having a long-term vision and sticking with it — is ultimately where success comes from. Success is never a straight line. I don't know exactly how I'm going to get there. It's always this winding path. If we have a vision that we believe in and we give it the time it needs, we'll have success. It always comes back to that vision that we have. A lot of companies don't necessarily operate that way. My favorite companies are the ones where the money they make is a side effect.
SECRET WEAPON
Our secret weapon is building a culture where people get to work on things that make a difference. That has helped us attract and retain some of the world's best talent. They're so happy and pleased to put this game in the world that will make people happy, make people smile, and spread joy. They feel the world needs more of that right now. It connects parents with their kids. That's the difference we want to have in the world.
ONE YOU WATCH
Walt Disney. Disney has done the most amazing job of blending together the love of intellectual property, the stories and characters, and they have combined that with cutting-edge technology.
TECH TO TALK ABOUT
I'm excited about the next generation of mixed-reality headset and glasses. A pair of glasses that you can see through, that layer digital technology on top. It's going to replace phones, it's going to replace computers. It's one of those technologies that's going to change every industry.
---
WALTER VOIT
CEO of Adaptive 3D Technologies
Walter Voit uses his material science and engineering background to create 3D printed polymers at high volume and low cost. Dallas-based Adaptive 3D Technologies is working with Defense Advanced Research Projects Agency as well as oil and gas companies, apparel manufacturers, and the aerospace industry. The company spun out of the Advanced Polymer and Research Lab at the University of Texas at Dallas, where Voit was a professor.
FEAT
I'm a proud father and loving husband. Family, for me, is very important. Professionally, I think I've been able to enfranchise a large number of old folks and young folks so they can translate technology to drive toward commercial impact.
LESSON
Enfranchise people, then get out of their way. Don't interrupt people when they're doing something brilliant. Let them finish.
SECRET WEAPON
No secrets. It's hard work, passion, and surrounding yourself with great people who want to make a difference.
ONE YOU WATCH
Margaret McDermott. She has been a visionary and has enfranchised young people to be successful through scholarships. She's given to the symphony, the opera, the University of Texas at Dallas, UT Southwestern, and she's one of the matriarchs of Dallas. She has been instrumental in building a city culture that attracts some of the world's best talent.
TECH TO TALK ABOUT
Additive manufacturing. In today's world, the business model for making plastics at high volumes relies on making non-custom parts. In the future, I think companies will be able to mass-produce custom 3D parts that are lightweight, low cost, and meet the needs of many industries. It's solving manufacturing problems for some of the world's best companies and providing better solutions for a rapidly changing world.
---
JOSHUA KING
Co-founder and executive director of AURORA
AURORA is a biennial art, light, and sound show that covers acres of downtown Dallas with interactive, often massive, displays created by local, national, and international artists. Spearheaded by artist Joshua King — who co-founded the event alongside artist Shane Pennington — the event has garnered continuous acclaim since its 2010 inception. The 2018 show, themed "Future Worlds," will be held at Dallas City Hall. 
FEAT
Bringing over 50,000 to witness AURORA.
LESSON
That no is the first thing you should hear, and the last thing you should remember.
SECRET WEAPON
Patience, patience, and more patience.
ONE YOU WATCH
I most admire the people who follow their passions in life. You can always tell when you're talking with someone who is doing what they have always dreamed of.
TECH TO TALK ABOUT
Zero-carbon sustainable cities like Masdar City in the United Arab Emirates.
---
WILL ROSELLINI
CEO of Nexeon MedSystems Inc.
Former minor league pitcher Will Rosellini is a lifelong learner who has five graduate degrees. His passion is making medical products that stimulate the nervous system. He believes humans eventually will be integrated with machines, becoming enhanced cyborgs. He's now at the helm of Nexeon MedSystems Inc., which develops medical devices that provide neurostimulation to help improve the quality of life for patients with debilitating neurological diseases.
FEAT
I've created a high-performance environment where executives can feel comfortable working anywhere in the world without having to commute to an office.
LESSON
The house will always win more hands than it loses, but when the odds are in your favor, you need to bet big.
SECRET WEAPON
I have been very effective when I find talented people who are under-utilized or frustrated in their current position, and then create an environment for them to succeed in my world.
TECH TO TALK ABOUT
I think we will eventually incorporate cell phone technology into our nervous system to create a safer, less distracting, healthier way to connect ourselves to the tribe.

ONE YOU WATCH
As I've gotten older, I have realized my dad is the most innovative technologist in the region. He is a dentist and still uses AOL for email, but his passion as a dentist for maintaining his patients' teeth has led him to adopt some very innovative telemedicine technologies to bring dental care to the patient in the nursing home once they have left his practice. His passion for solving health care problems in the chronic rehabilitation space serves as an inspiration even today.
---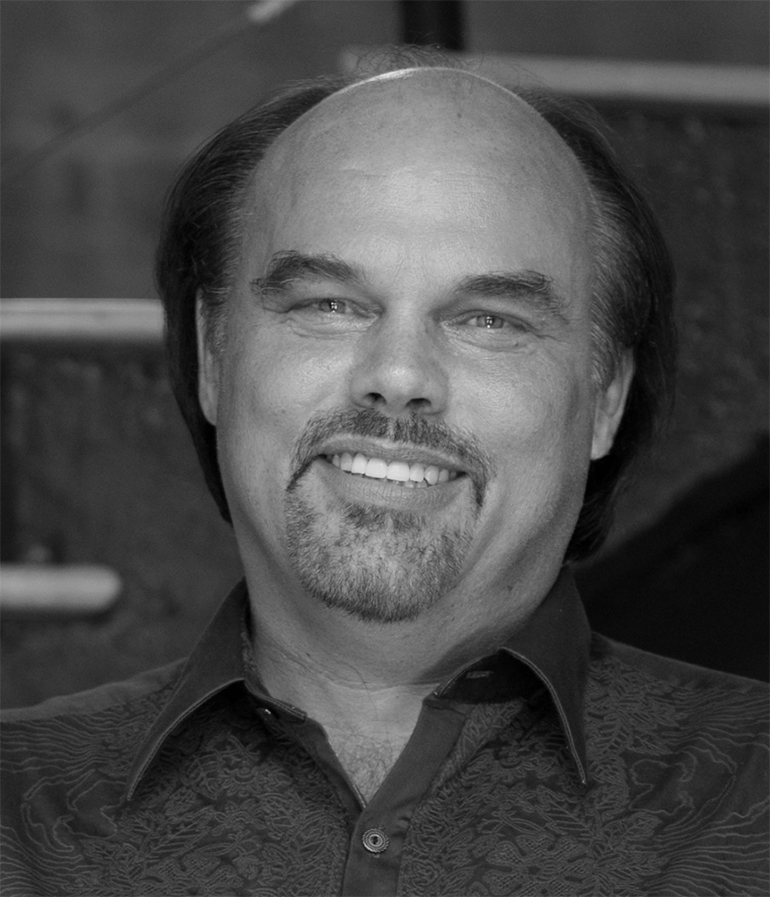 DAVE COPPS
CEO of Brainspace
Dave Copps has been at the forefront of machine learning for more than a decade. In 2007, he founded PureDiscovery Corp., now known as Brainspace. The company builds machine-learning platforms that are used by some of the largest companies in the world to perform digital investigations and e-discovery. The artificial intelligence can make sense out of unstructured human language and find patterns, finding that proverbial needle in the haystack.
FEAT
I've done nothing on my own. I've had the privilege of working with some amazing people in my life. I've built and sold three companies. As an entrepreneur, I'm batting 1,000 percent. I've created jobs and livings for people. And I've created things that never existed before. That's been a real motivator for me, that you can do things together that make a real difference
LESSON
To live life as a creator. There's more to life than living life reacting to things.The moment you commit to living your business as a creation, everything and everyone alters around you. It's really important to build a strong corporate culture.
SECRET WEAPON
So far, it's been persistence and a commitment to innovating without fear of failure. Being too stubborn to recognize the possibilities of failure. What turns me on more than anything is this idea of taking an idea of something that never existed before, and sharing and growing that idea with similarly passionate people.
ONE YOU WATCH
Trey Bowles [co-founder and CEO of The Dallas Entrepreneur Center] has become the maven for our area. He's the connector. I really love what he's done. Trey has set a standard for the greatness of our entrepreneurial community.
TECH TO TALK ABOUT
I'm most excited about what's happening with AI and deep learning. This year was a real important year in terms of progress for AI. We leapt across some really big hurdles. The disruption that's happening is the automation of automation. The next 10 years will be absolutely unprecedented. I'm a person who is very positive about that. We're approaching a day where we could eliminate poverty and cure disease,  and truly start to explore that next humanity.
---
AMBER VENZ BOX
CEO and co-founder of rewardStyle
Amber Venz Box was running a high-traffic fashion blog at age 23. It inspired a groundbreaking revelation: the creation of a content management system that allows fashion bloggers to monetize their work by driving followers to brands and retailers. RewardStyle's LIKEtoKNOW.it app enables millions to easily shop influencers' wares. It has generated $210 million in retail sales and @LIKEtoKNOW.it has more than 2 million Instagram followers.
FEAT
Professionally, it would be starting rewardStyle at such a young age and being able to watch it grow and evolve. Baxter and I have worked around the clock for more than six years building the business, and what started as a project in our tiny apartment is now a large, multinational business with more than 240 team members in offices around the world. Personally, it would be my marriage and two children.
LESSON
Work urgently, be a friend, learn to delegate.
ONE YOU WATCH
My husband and co-founder, Baxter Box.
SECRET WEAPON
Having a co-founder and counterpart that fulfills the other half of the business equation for me. Baxter never thought he would be in the fashion world and I can barely turn a printer on, so we are yin and yang when it comes to our skills. He oversees the technical side of the business while I oversee the marketing side. We sit next to each other in meetings and really balance each other's ideas.
TECH TO TALK ABOUT
We now use an app to seamlessly order a car, order food, order a manicure, and so it is no surprise that we also want to order fashion at the time of inspiration. The LIKEtoKNOW.it app solves the problem of allowing consumers to shop inspiration in closed mobile social, and the numbers tell us it is working and is the future. LIKEtoKNOW.it is growing at twice the rate of the blog, when you look at retail sales drive, and by the end of next year, LIKEtoKNOW.it will provide the majority of retail sales through the rewardStyle channel. LIKEtoKNOW.it is the future.
This story first appeared in Dallas Innovates 2018, an annual magazine that showcases Dallas-Fort Worth as a hub of innovation. Read more about the region's game changers, disruptors, creatives, and our new frontiers in the digital edition.
READ NEXT
From startups changing the way we travel and how brands can tell stories to inventions bringing new solutions to the health care and wireless industries, these North Texas innovators are making a name for themselves. 
From artificial intelligence to blockchain, North Texas companies are involved in the newest and most innovative trends in the world.
More than a dozen companies operate innovation labs, test centers, or teams in North Texas — add these to your watch list.

Get on the list.
Sign up to keep your eye on what's new and next in Dallas-Fort Worth, every day.