There's a difference in promoting your business and promoting your brand.
I used to work in the newsroom and reviewed hundreds of emails a day from people trying to get their business on TV. As an assignment editor, I was the person who ignored your press release. After seeing the failed attempts of others, I later accepted a job as vice president for a PR firm.
Today, I'm an entrepreneur with a million different things going on. However, I use my PR and marketing techniques to grow my personal brand which helps increase revenue for whatever business I'm promoting at the time.
I decided to work my way up through experience. That's how I was introduced to Mark Cuban.
I've never believed internships should only be reserved for college students. In fact, just about every job I've had began as an offer from me to work for free. Why? Free education.
I personally didn't choose the school route; I decided to work my way up through experience. That's how I was introduced to Mark Cuban. He created an app called Cyber Dust, which allows you to communicate and network privately to grow your business. I reached out to him and asked if I could work with his team so I could grow my marketing skills, and since then I've been fortunate to learn these three lessons:
Don't hire a PR firm: As a PR consultant, it always annoyed me that Mark Cuban would advise startups not to hire a PR firm. I always thought: "who is he to say something like that when he's either on TV or in the news every day?" Well, my friends in the PR industry will hate me for this, but he's right. He's not saying that PR won't help your business; he just knows it's easy to learn how to do it yourself. If you're going to spend money, don't pay someone to do it for you, pay someone to show you how to do it.
Make your customers a priority: You hear the term "open door policy" for employees a lot, but Mark truly has an open door policy for his customers. It doesn't matter if Mark is the CEO, adviser or investor in a company — he'll listen to anyone who wants to give feedback on a product or service he represents. You want to fix problems before you hear about them from your employees. Your businesses are your brand. When people think of your company, they think of you and vice versa. You should be all in if you're involved, and on the flip side, be selective with the companies you get involved with.
Read and reply: If Mark Cuban doesn't need an assistant to read and reply to his emails, neither do you. It doesn't make you look more successful to have an assistant replying to your emails or a social media team running your fan page. Instead, it makes you look less genuine. People are following you to hear what you have to say, not what your marketing team is being paid to make up. If you truly care about your brand and your business, you will want to be the first person seeing what people are emailing you and tweeting about your business.
These seem like obvious marketing tips, but it always impresses me to see Mark Cuban reply to an email or offer a solution to a customer quicker than some startup teams. Hopefully these lessons will open your eyes up to what success really can be, like they did mine.
---
READ NEXT
Meet Cheri Garcia at The Grove on Aug. 4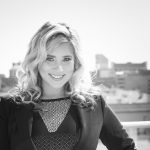 Meet Cheri Garcia on Aug. 4 at The Grove to get her PR secrets, learn how to use Cyber Dust, and discover tips on growing your brand. Garcia will kick off Think Like an Innovator, a new summer speaker series presented by The Grove. The series features speakers from Dallas Innovates' stories and contributors. Dallas Innovates is the exclusive media sponsor of the summer series.
RSVP here to join us. 
---
For a daily dose of what's new and next in Dallas-Fort Worth innovation, subscribe to our Dallas Innovates e-newsletter.