Dallas and Fort Worth theater lovers will get the chance to experience an innovative and unique play when Iranian playwright Nassim Soleimanpour's White Rabbit Red Rabbit comes to North Texas.
"Nassim Soleimanpour brings the international voice to our theater that is often not heard."
Kathleen Culebro
The play was born from Soleimanpour's experience of being forbidden at age 29 of leaving his home country and reflects on his feeling of isolation, according to a release. 
THE ENVELOPE, PLEASE
To make each performance unique, Soleimanpour instructs each actor to not see or read the play before performing it. Each performer will receive the script in a sealed envelope, seeing the lines for the first time onstage.
That makes having a different actor for each performance a requirement — and a signature part of the experience. The New York Times describes the solo show as "playful, enigmatic, and haunting."
Hollywood actors Xander Berkeley and Sarah Clarke, both alumni of the original hit television show 24, will be featured in the performances at The Modern. Dallas-Fort Worth performers Christopher Blay, Cameron Smith, and Christie Vela will perform the play at Amphibian Stage Productions.
Previously, the play has been performed by such actors as Whoopi Goldberg, John Hurt, Nathan Lane, Kyra Sedgwick, Cynthia Nixon, Martin Short, and George Takei.
Because part of the fun is not knowing what happens, the audience is also encouraged to resist researching the play.
Consulting Producer Tom Huckabee says the play is "unlike anything you've seen before."
"It's a conceptual art performance piece, but written in such a way as to be accessible and entertaining to general audiences," he said, according to Fort Worth Weekly. And Huckabee is jazzed about the connection to Amphibian Stage Productions.
Kathleen Culebro, Artistic director of Amphibian Stage Productions says the growing population in Fort Worth — and growth in diversity — makes it critical for Amphibian Stage Productions to reflect the global demographics of the communities.
"Nassim Soleimanpour brings the international voice to our theater that is often not heard," she said. 
A nonprofit theater company, Amphibian Stage Productions was founded in 2000 by three alumni of TCU's Department of Theatre. The company strives to produce "innovative and engaging works of theatre that inspire new ideas, opens new doors, and increases our understanding of the vast world around us," according to a release.
The play runs March 22-23 at The Modern Art Museum of Fort Worth at 3200 Darnell St., and March 24-26 at the Berlene T. and Jarrell R. Milburn Theatre at Amphibian Stage Productions at 120 S. Main St. in Fort Worth.
For more information, visit the Amphibian Stage Productions website or check out this week's calendar, On Tap, for details.
WATCH
Click the image to watch the trailer on YouTube.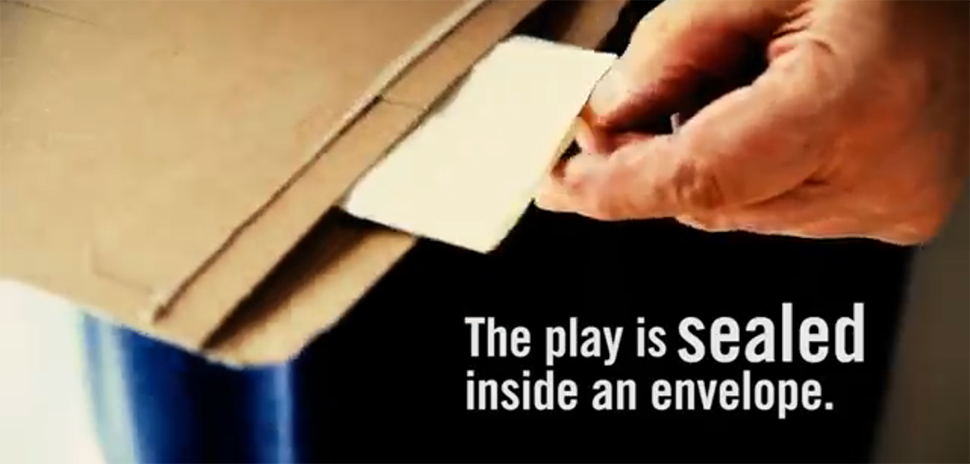 Photos courtesy of Tom Huckabee. Playwright Nassim Solimanout by Nima Soleimanpout.
---
Delivering what's new and next in Dallas-Fort Worth innovation, every day. Get the Dallas Innovates e-newsletter.