Recognizing that supply chain companies weren't innovating or taking advantage of innovative technology, Frisco's Voodoo Robotics was launched to bring the latest tech to that market.
The self-funded company's products range from wireless IoT cloud display pick-to-light devices to a robotic storage system with a 3D interface running on browsers or smartphones.
To make taking a technological leap palatable for supply chain companies, Voodoo Robotics offers its solution via a Hardware-as-a-Service (HaaS) model where its customers can lease the devices at a cost that allows them to test the technology and scale up as needed.
"We recognized that companies in the supply chain were not innovating or taking advantage of modern technologies," Voodoo Robotics CEO Trevor Blumenau told Dallas Innovates. "There are huge barriers besides the simple resistance to change. Any time you change your processes, you run the risk of bringing everything to a grinding halt—in the supply chain, a halt can destroy a company, unlike a halt in R&D, for example. And no-one wants to put their neck on the line, deciding on a new, extremely costly, WMS or ERP.  By the time a company does a careful ROI analysis, the state of the art has changed!"
Putting IoT and wireless supply chain in a low-cost package
Voodoo Robotics' main product is its Cloud Display Device, a wireless IoT product that lets users display/output messages. It allows users to make a URL request to turn on a wireless device strategically placed within a warehouse or manufacturing facility with a message, Blumenau said.
"We have all sorts of customers using these things in a variety of ways, and we've found no two customers are the same. Everybody does business slightly differently and has different business constraints. Creating a tool that everyone can customize and use to their own end is what we've done," he said.
The devices are also affordable—leased for $5 per month on a month-to-month contract. The starter kit includes 10 devices for a $250 activation fee and $150 per month which is scalable as needed. Customers also have the option to simply buy the devices.
Simple to operate, the devices run on AA batteries and spend most of the time sleeping. The custom router connects to the internet via Wi-Fi or ethernet, and Turbo's system talks to the Voodoo Robotics database server in the AWS cloud. The server accepts a secure URL call to light up or change data on the devices, and customers can log into the server to check on battery voltages or other system information.
Blumenau acknowledged customers often ask about how often the device batteries need changing, and because of how the devices operate—waking up every half second for a very, very short time to check if there are any waiting messages—the batteries essentially discharge at around the same rate as just sitting idle on a shelf. He said users can get tens of thousands of messages on two AA batteries. And the batteries' voltage is continuously monitored generating warning messages about batteries running low on juice.
The importance of IP
Intellectual property is a key aspect of Voodoo Robotics, with an issued patent for its Warehouse Descriptive Language developed in-house, a not yet issued—but allowed—patent on its robotic system, and more patents in the pipeline as Voodoo continues to come up with new technologies.
"[The robotic system] is a very powerful tool that can be used to describe any warehouse or manufacturing facility, the forklifts, tools, conveyors, racking, robots, etc. and their interaction in the real world," Blumenau said. "In the spirit of other Hardware Descriptive Languages, you can 'run your code' to produce a virtual environment in the browser. And just like writing a program, you can incrementally make changes until you're happy with the results. Only once the system is perfected in the virtual world do you instantiate, i.e. build, an actual robot."
The system is being installed in the lobby of Voodoo's new home with UNT at Inspire Park in Frisco as a public demonstration of the tech.
Along with its Frisco headquarters, the company builds its products here, too, with its boards populated in Plano and encased and tested in Frisco.
Blumenau said: "We do the best we can. We try to do as much as possible in North Texas."
Take a look inside Voodoo Robotics

Images: Rebeca Posadas-Nava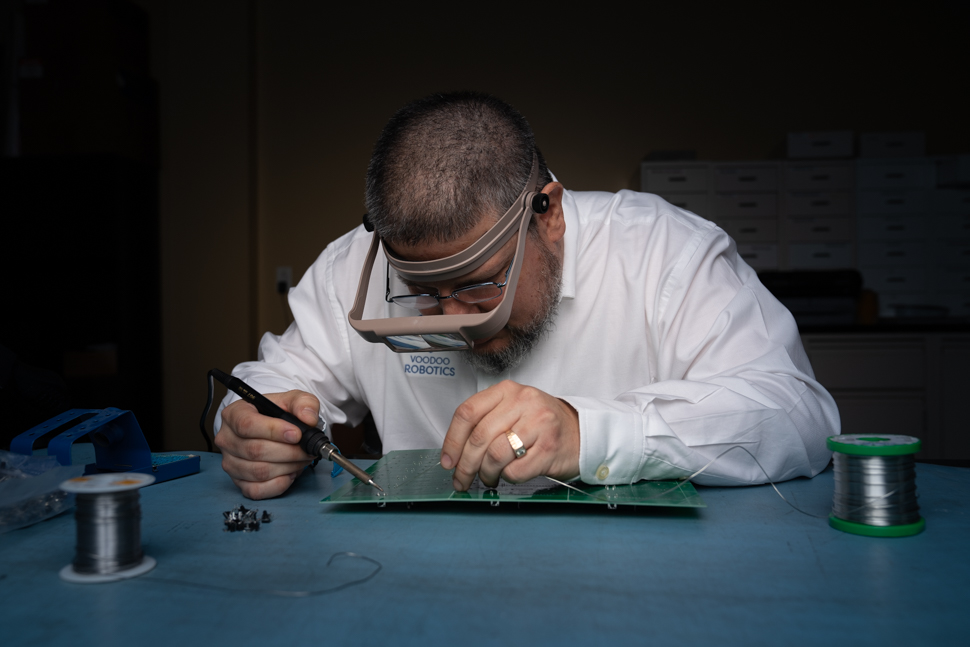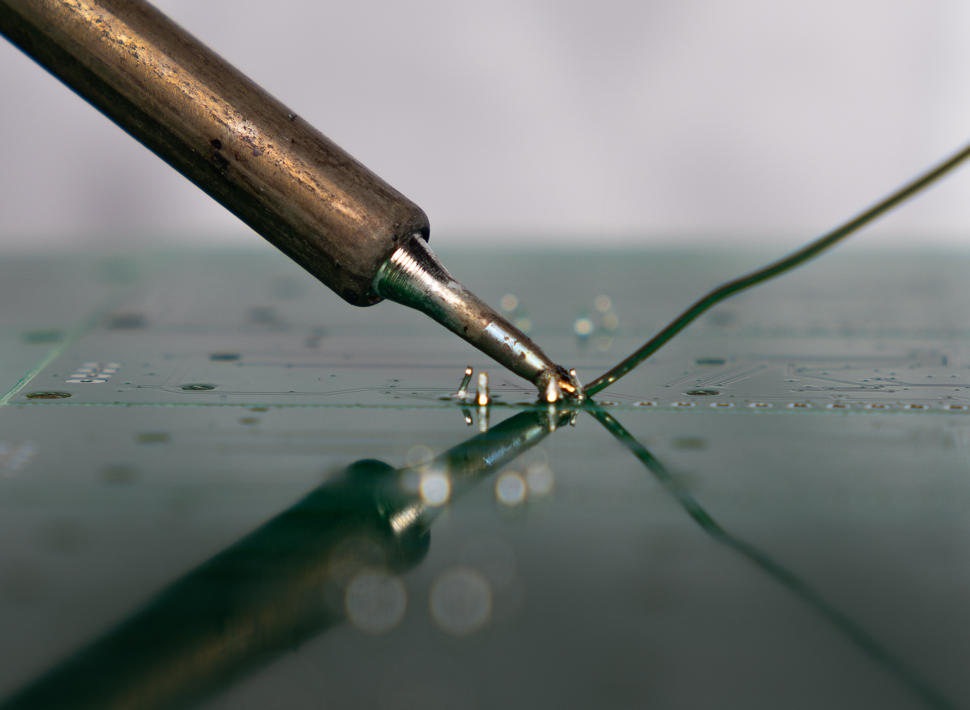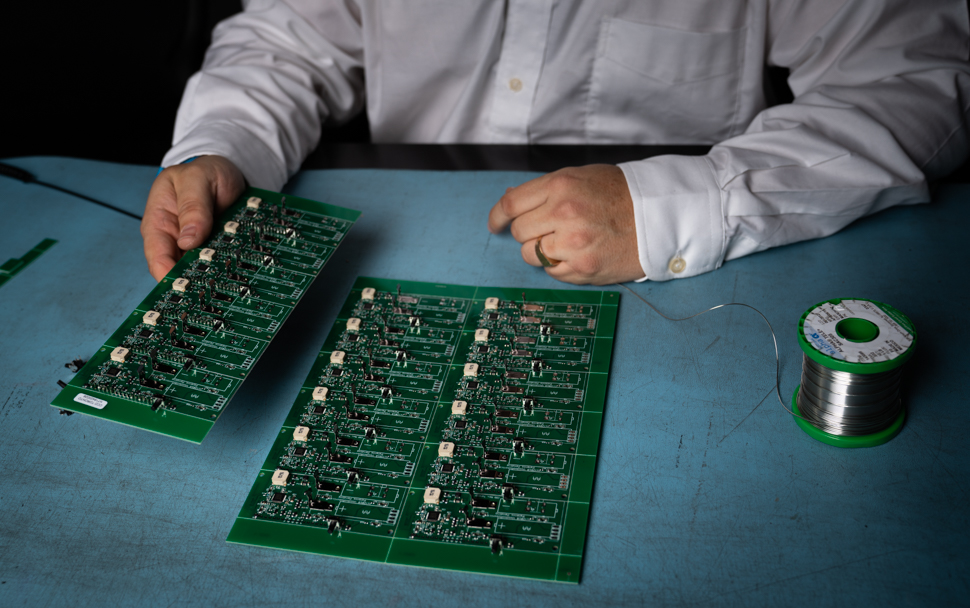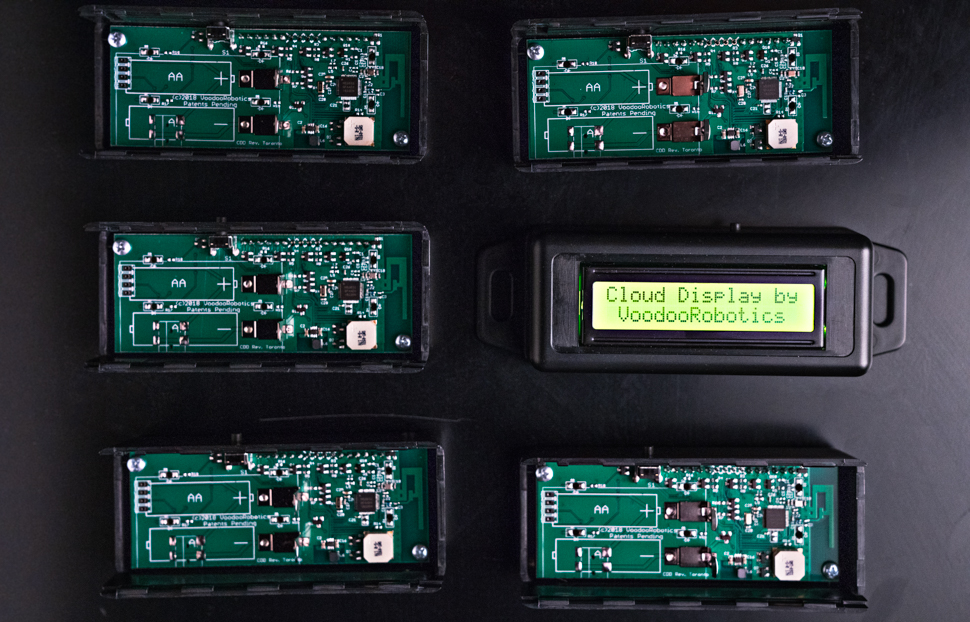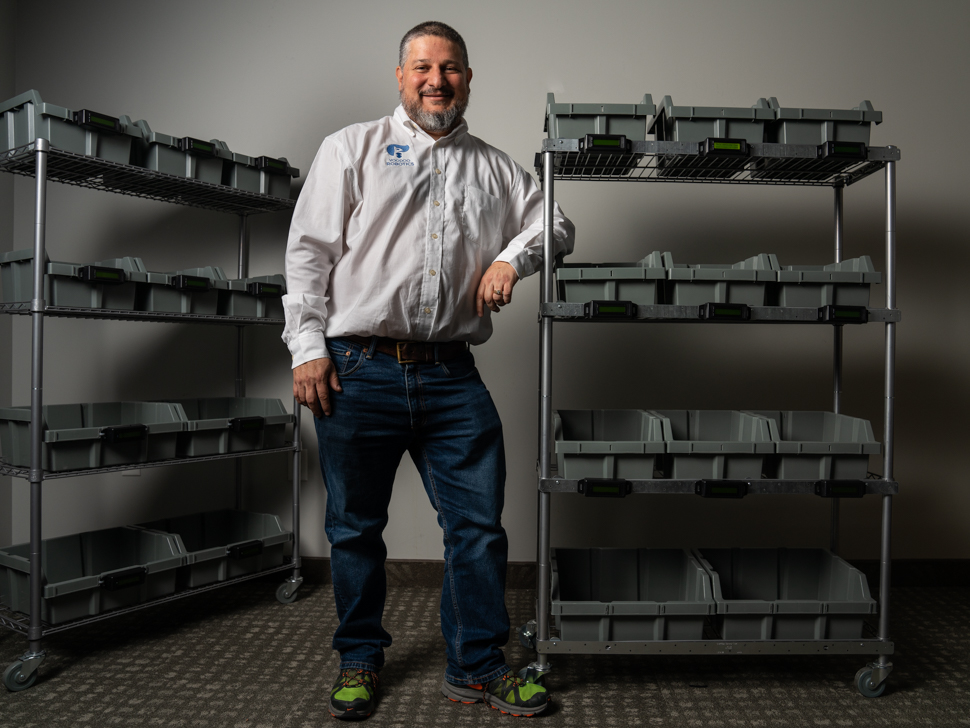 Get on the list.
Dallas Innovates, every day.
Sign up to keep your eye on what's new and next in Dallas-Fort Worth, every day.