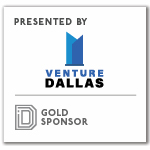 Venture Dallas 2020 is connecting companies and investors through a curated networking platform. It's something that has yet to be done in the region, the group's host committee says. Below, you'll find Venture Dallas' featured startup pitch of the day.
---
Pitch of the Day
ROBOAMP
With just *ONE* line of code, we make any website to load in one second or less on mobile.
---
Previous Pitches of the Day
Callbox Storage
Tech-enabled logistics company with a focus on residential on demand storage and commercial logistics.
---
linedanceAI
linedanceAI turns surveillance video into searchable content by automatically classifying and clustering human activities and movements of interest for rapid intelligence gathering.
---
Zirtue
Zirtue is reinventing lending as the first relationship-based FinTech app that simplifies loans between friends & family with automatic monthly loan payments.
---
Linear Labs Inc
Linear Labs, a smart electric motor company based in the U.S., created an entirely new and versatile electric motor system design that will redefine mobility (i.e. electric vehicles), HVAC systems and robotics, welcoming in a new era of smarter energy utilization.
---
Arcade
Arcade is a mobile solution for businesses with distributed teams, that increases employee performance and engagement with gamified incentives.
---
Gardenuity
We reimagined gardening to create custom container gardens and personalized gardening experiences. Bringing technology and science together, each garden comes with fully rooted plant collections, custom nutrients, compost and seasonal membership into the Gardenuity Grow Pro Community.
---
Rev19
Rev19 uses its payment technologies to make credit card processing simple.
---
Rosy Wellness, Inc
We create solutions to empower women on their journey towards sexual wellness.
---
Dottid
Workflow for commercial lease transactions.
---
Quiltt
A low-code embeddable fintech platform.
---
Adaptive3D
We sell engineered photoresins to change how businesses micro-architect plastics and rubbers.
---
Haxiot
Real time asset monitoring and control for enterprise & industrial.
---
Glass-Media
We help physical retailers drive incremental footfall, engagement and conversion through highly unique, custom-tailored digital signage solutions.
---
Spacee, Inc.
Using computer vision and AI to fundamentally disrupt retail shopping experiences and supply chains.
---
Sadiant Health
Sadiant Health is a tech-enabled temporary healthcare staffing firm that provides per
diem staff to hospitals, clinics and other healthcare entities via our proprietary online
portal.
---
Novo Lab
s, Inc.
Novo Labs provides a conversational commerce service for taking restaurant orders through high-volume voice channels.
---
Venture Dallas Sponsors

Get on the list.
Dallas Innovates, every day.
Sign up to keep your eye on what's new and next in Dallas-Fort Worth, every day.