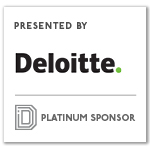 In today's workplace, core aspects of leadership, such as setting direction and influencing others, are timeless, but we see an additional capability that is becoming more vital to the way leadership is executed. Highly inclusive leaders demonstrate six signature traits, which represent a powerful capability highly adapted to diversity.
In this Q&A, we'll dive deeper into some of these signature traits of inclusive leadership based on a recent report by Deloitte "Six Traits of Inclusive Leaders."
Dan Berner, Deloitte's North Texas managing partner (DB): There is so much being written and discussed today about inclusive cultures, organizations and leadership. Given your role at Deloitte as the North Texas marketplace Inclusion leader, what makes inclusive leadership so important now?
Beth Gerwe, North Texas Marketplace Inclusion Leader, Deloitte LLP (BG): Inclusive leadership might be needed now more than ever before. Great leaders are also inclusive leaders. At a basic level, inclusive leadership is essential to fostering an environment where people are given the support and flexibility they need to be authentic, energized, confident, and aware. This often requires leaders to shift traditional notions of leadership and adapt to the changing trends in the business landscape.
DB: What are some of those trends organizations need to be aware of?
BG: There are four cited in the report, two of which are:
Diversity of Ideas: We've all heard the saying "innovate or die." Deloitte's survey found that, compared with others, "breakthrough" innovators "cast a wide net for ideas." In the race for new ideas, diversity of thinking is gaining prominence as a strategy to protect against groupthink and generate breakthrough insights.

Diversity of Talent: Data suggest many companies have struggled to include diverse employees. For example, while their number in the workforce is increasing, women hold just 12 percent of corporate board seats worldwide. Demographic shifts are expected to put greater pressure on leaders to be inclusive of diversity. According to one leader interviewed, "Fundamentally, inclusion is a principle that anybody who is good enough to be employed within the team is capable of becoming a leader and developing to the best of their potential. And that is anybody."
DB: What are some of the leadership traits of an inclusive leader?
BG: The report identified six traits of a highly inclusive leader. I'll highlight two today:
Courage—Highly inclusive leaders speak up and challenge the status quo, and they are humble about their strengths and weaknesses.
Challenging others is perhaps the most expected focus for leaders. For one leader interviewed, courage includes gently challenging followers to see their behaviors and the impact they have on others. Courage also comes into play in a willingness to challenge entrenched organizational attitudes and practices that promote homogeneity.
Inclusive leaders have the courage to speak out about themselves and to reveal, in a very personal way, their own limitations. Instead of shying away from the challenge of imperfection, highly inclusive leaders adopt an attitude of humility.
Cognizance of bias—Highly inclusive leaders are mindful of personal and organizational blind spots, and self-regulate to help ensure "fair play."
In particular, inclusive leaders are highly sensitized to two fundamental phenomena: personal biases, such as homophily and implicit stereotypes and attitudes; and process biases, such as confirmation bias and groupthink. Importantly, they are cognizant of the situations and factors, such as time pressures and fatigue, causing them to be most vulnerable to biases' pull. Inclusive leaders also exert considerable effort to learn about their own biases, self-regulate, and develop corrective strategies.
*Sources: All sources noted in the full Six Traits of Inclusive Leaders.
Dan Berner is Deloitte's North Texas managing partner. Beth Gerwe is a managing director in Deloitte LLP and the North Texas Marketplace Inclusion leader. To learn more about Deloitte's inclusive leadership traits, click here.
This publication contains general information only and Deloitte is not, by means of this publication, rendering accounting, business, financial, investment, legal, tax, or other professional advice or services. This publication is not a substitute for such professional advice or services, nor should it be used as a basis for any decision or action that may affect your business. Before making any decision or taking any action that may affect your business, you should consult a qualified professional advisor. Deloitte shall not be responsible for any loss sustained by any person who relies on this publication.
About Deloitte
Deloitte refers to one or more of Deloitte Touche Tohmatsu Limited, a UK private company limited by guarantee ("DTTL"), its network of member firms, and their related entities. DTTL and each of its member firms are legally separate and independent entities. DTTL (also referred to as "Deloitte Global") does not provide services to clients. In the United States, Deloitte refers to one or more of the US member firms of DTTL, their related entities that operate using the "Deloitte" name in the United States and their respective affiliates. Certain services may not be available to attest clients under the rules and regulations of public accounting. Please see www.deloitte.com/about to learn more about our global network of member firms.
Copyright © 2020 Deloitte Development LLC. All rights reserved.

Get on the list.
Dallas Innovates, every day. 
Sign up to keep your eye on what's new and next in Dallas-Fort Worth, every day.