Coworking is on the rise, but to Dallas entrepreneur Ro Simmons, there's a huge gap in the industry.

Simmons noticed that throughout the country, there was rarely any spaces founded by women of color. So she decided to do something about it—opening what she says is, historically, the "only female black-owned coworking establishment in Texas."
Located in Addison, Business Lounge Dallas (BLD) aims to be a hub for North Texas-based entrepreneurs of color. Since launching last year, Simmons has hosted over 1,500 people in the 900-square-foot space, assisted more than 100 clients with business ideas and launches, and formed national partnerships (like TEDx).
"I started the Business Lounge because I wanted to equip the entrepreneurial community—especially black and brown entrepreneurs—with the resources needed to do business in an elegant and uplifting atmosphere," Simmons says. "And, make it relatable to them as I am a woman of color."
Simmons isn't alone in her feat—around 56 black-owned coworking spaces have opened in urban communities over the past decade, according to Vice, each focused on promoting inclusive innovation. But, that's compared to the more than 4,000 spaces that exist in the U.S. And Simmons runs one of the very few establishments of its kind in Texas.
Female-owned coworking is growing too, with many spots popping up that are women-only and women-focused. Entrepreneur Magazine says the movement is on the rise, with members saying they feel more productive and less pressure. Just look at Dallas: The region alone houses The Slate, The Riveter, Her.HQ, GoodWork, and now, BLD.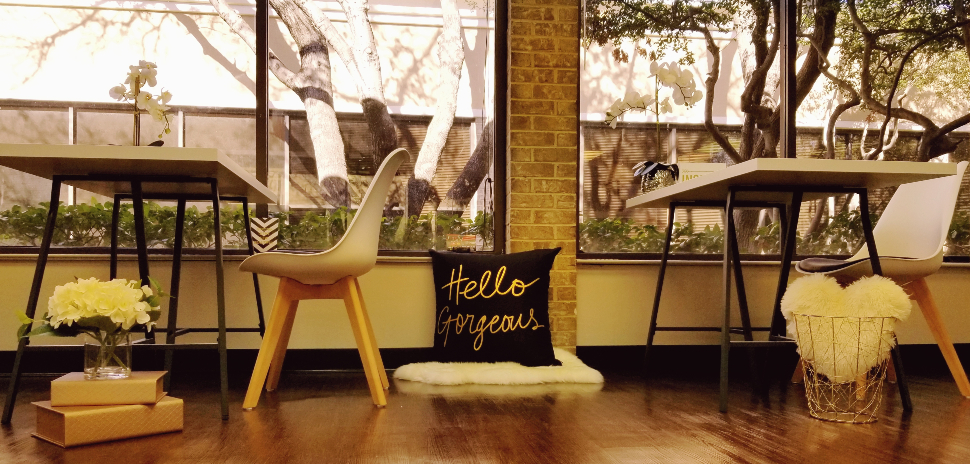 Simmons takes an unconventional approach, focusing on one-to-one business growth with the same flair of a traditional workspace. BLD boasts all the facets of most shared spaces with recurring events, workshops, and seminars, but takes a living room-feel, personalized approach when it comes to providing resources.
Membership packages run from $97-197 a month, with various amenities included for each: access to workshops, private Facebook resources, weekly coworking access, mailbox subscription, and more.
It's all about helping new and expanding businesses 'stay in business.' And her method's clearly worked—Simmons is already making plans for expansion this year.
"It is different from our competitors because we have curated a highly unique experience," Simmons says. "The intimate atmosphere, the hands-on guidance, the networking—where else can you go to get work done and hear The O'Jays playing?"
Photos courtesy of Business Lounge Dallas.

Get on the list.
Dallas Innovates, every day.
Sign up to keep your eye on what's new and next in Dallas-Fort Worth, every day.