"This gift means that our students will be on the cutting edge of something new."
Dr. Steve Yurkovich
Louis Beecherl Jr. Distinguished Chair
UT Dallas' Jonsson School of Engineering
.…on UTD getting a $100K grant from Amazon Robotics to expand course offerings in functional safety.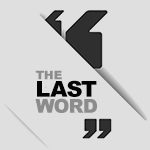 Dr. Yurkovich, second from right above, recently welcomed Amazon Robotics employees Justin Croyle and Kobe Boateng (second and third from left) with a little help from Jonsson School Dean Dr. Stephanie Adams at far left and the Jonsson School's Andrew Sherwood at far right. 
The occasion was a $100,000 grant from Amazon Robotics to support the development of new coursework in functional safety—a practice that ensures the safe functioning of everything from autonomous warehouse robots to delivery robots and more.
Yurkovich says the gift will help students "see that this work is different from what they've experienced in other classes, and that it's something today's engineers need to be prepared for."
A separate functional safety system is needed to keep robots working as intended
"When you have a control system in charge of a robot, you also need a separate system designed specifically to ensure that this robot can never cause harm to humans, buildings, machinery or anything else," Croyle, principal functional safety engineer at Amazon Robotics, said in a statement. "Functional safety engineers are unique in that they must have a holistic understanding of the entire robotic system, they need to know elements of hardware design, software design, development and systems engineering."
Most engineering programs don't yet offer courses that provide students with the skills needed to succeed in the functional safety field, UTD says. Croyle added that Amazon sees this "severe deficit" continuing "for years to come."
"Connecting with a university in a way that creates a pipeline of engineers who have this exposure is going to help fulfill our needs," Croyle said.
After integrating functional safety elements into its existing current offerings, UTD department leaders foresee the creation of a new certificate program eventually arising out of the initiative, the school said.
For more of who said what about all things North Texas, check out Every Last Word.

Get on the list.
Dallas Innovates, every day.
Sign up to keep your eye on what's new and next in Dallas-Fort Worth, every day.