"How people interact is a big part of what defines a culture."
Dr. Amy Pinkham
Psychology Professor
UT Dallas' School of Behavioral and Brain Sciences.
.…on heading a global initiative to standardize schizophrenia assessment across cultures.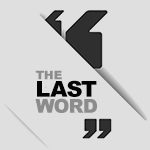 The Schizophrenia International Research Society has picked a psychology professor from UT Dallas to organize a global group of researchers to find methods of assessing social cognition in schizophrenia that can be used across cultures.
Dr. Amy Pinkham and her team are on a quest to identify approaches that would allow social cognition research results to be compared.

Get on the list.
Dallas Innovates, every day.
Sign up to keep your eye on what's new and next in Dallas-Fort Worth, every day.