"AI is not going to replace your job. A human who can use AI will replace your job."
Dale MacDonald
Associate Dean of Research and Creative Technologies
University of Texas at Dallas
…in a panel discussion focused on viral AI chatbot ChatGPT, via the Dallas Morning News.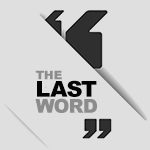 According to Macdonald, AI chatbots like ChatGPT are at "still at a very high hype state," and it's important to find good uses for the technology to make the investment in it.
MacDonald was part of a panel discussion at UT Dallas, in partnership with The Dallas Morning News, aimed at clearing up misconceptions about ChatGPT, the AI chatbot that's gone viral.
The panel featured four UTD scientists—MacDonald, Xinya Du, Gopal Gupta, and Jessica Ouyang—and was moderated by Adithi Ramakrishnan, science reporter at the DMN.
Basically, the experts noted, the chatbot is a "pattern matching tool" trained on vast amounts of data and text, but while it can construct a well-written essay, it can also make mistakes, reported the DMN's Ariel Castillo.
You'll want to take extra care using ChatGPT for math and crunching numbers. "We can't really rely on the AI model to handle these calculations for important analysis," said Xinya Du, an assistant computer science professor at UTD.
Gupta, a computer science professor at UTD, compared ChatGPT to a curious 8-year-old that listens to adult conversations without having the knowledge or experience to comprehend them. Despite this limitation, Gupta acknowledged that ChatGPT can be a useful tool, but only with human input.
Concerns were also raised about the AI chatbot's environmental impact and data privacy.
But that doesn't mean you shouldn't explore its capabilities.
Overall, the panelist agreed that it can boost productivity and efficiency by combining existing ideas, such as for medical diagnosis and treatment plans. And it can be fun, too, as Ouyang notes. The scientist uses it to strategize for role-playing games like Dungeons & Dragons.
Read more insights from the panel.
Plus, read about the open letter from Elon Musk and a group of artificial intelligence experts and industry executives, including from Dallas, calling for a pause in AI development in systems beyond GPT-4.

Get on the list.
Dallas Innovates, every day.
Sign up to keep your eye on what's new and next in Dallas-Fort Worth, every day.