"Our current opportunity with Enbridge allows for continued robust growth to meet the challenge of our lifetime—the transition to a low-carbon economy."
John Billingsley
Chairman and CEO 
Tri Global Energy
.…on selling his company for $270 million, via the Dallas Morning News.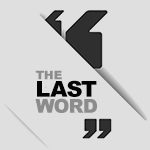 Tri Global Energy, Texas' leading developer of wind energy products, has been sold for $270 million to Enbridge, the largest energy company in Canada, the Dallas Morning News reported Thursday.
Since Billingsley founded the company in 2009, Tri Global has helped Texas become the nation's leader in wind energy capacity by developing and monetizing over 6 GW of utility scale renewable projects, the companies said. Tri Global is now among America's top utility-scale renewable energy developers.
"When we established Tri Global Energy, we had a vision of creating a better way to develop wind energy projects," Billingsley said in a statement. "This proved to be what the industry needed to help accelerate the transition to renewable energy in the U.S. Today TGE is a leader in clean energy with a highly talented and experienced team."
"TGE will enhance Enbridge's renewable platform and accelerate our North American growth strategy," Al Monaco, Enbridge's president and CEO, said in the statement. "TGE's significant development pipeline, coupled with our renewable capabilities, and existing self-power opportunities, make this a truly synergistic investment that further positions us to grow organically at attractive equity returns. We're excited to be welcoming the TGE team to Enbridge, further strengthening our capabilities as we ramp up our renewable business."
Last year, Dallas Innovates looked at Billingsley's life story from his childhood on a small cotton farm in West Texas—where he witnessed the natural power of a wind-swept, sunny landscape—to his founding of Tri Global Energy at age 69. 
"The name comes from my vision to build a global energy leader relying on three energy sources: wind, solar and natural gas," Billingsley said. "Through my study, I had become convinced that renewable energy was the future, and that wind was just one part of it."
For more on what's new and next in North Texas, check out Every Last Word.

Get on the list.
Dallas Innovates, every day.
Sign up to keep your eye on what's new and next in Dallas-Fort Worth, every day.