"Tie a Yellow Ribbon 'Round the Ole Oak Tree."
Tony Orlando
Pop Artist and Co-Grand Marshal 
Dallas' Veterans Day Parade
.…on his return to Dallas nearly 50 years after performing the song for returning Vietnam War POWs at the Cotton Bowl.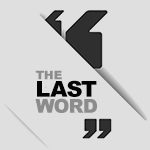 This Friday, November 11, Orlando and Medal of Honor Recipient CSM Gary Littrell (U.S. Army, retired) will serve as co-grand marshals of the Veterans Day Parade in Dallas, to be held starting at 11 a.m. at City Hall Plaza.
It'll be a homecoming of sorts for Orlando. In 1973, his song "Tie a Yellow Ribbon" became a global hit, reaching No. 1 in the U.S. and U.K. charts. Families of returning Vietnam War POWs adopted the song as their own, tying yellow ribbons on trees across America. Later in 1973, Orlando performed the song at the Cotton Bowl in Dallas at an event welcoming home returning POWs with Bob Hope as host.
Orlando has been a part of the POWs' annual homecoming reunion ever since, according to the Dallas-based Tribute to Valor Foundation. (Orlando and Littrell both serve on the foundation's board.)
Orlando was named honorary chairman at the 40th anniversary of the POW homecoming at the Nixon Library and will perform his famous song again at the 50th reunion next year. 
Friday's parade details
The Veterans Day parade will begin with a wreath laying ceremony, a military flyover in the "missing man formation" to honor lost service people, and addresses by local civic and military leaders.
Following those ceremonies, the parade will begin at Houston and Young Streets, continuing up Main Street across Ervay and passing in front of City Hall.
Tribute to Valor's STEAM mission
The mission of Tribute to Valor "is to Influence, Impact, and Inspire young people to answer the question 'Who Am I?' by incorporating into their lives, the six core values of character represented by the Congressional Medal of Honor. Through the lens of these values, the foundation challenges high school students to find their passion and to make a difference  through Science, Technology, Engineering, Arts and Mathematics (STEAM).
For more of who said what about all things North Texas, check out Every Last Word.

Get on the list.
Dallas Innovates, every day.
Sign up to keep your eye on what's new and next in Dallas-Fort Worth, every day.