Maëlle Gavet
CEO and Board Member
Techstars
.…offering advice to founders who are navigating the Silicon Valley Bank crisis, via LinkedIn.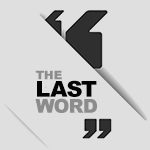 Gavet is the New York-based CEO of Techstars, which kicked off its inaugural Techstars Physical Health Fort Worth Accelerator last year. Over the weekend, she took to LinkedIn to address the "nerve-shredding" crisis at Silicon Valley Bank for entrepreneurs in the Techstars network "and far beyond."
In her post, she offered nine pieces of advice, starting with "Control what you can control" by planning your response to different scenarios, including how much you're able to withdraw from your uninsured deposit at SVB. (Note: On Sunday, the U.S. Treasury, the Federal Reserve, and the FDIC announced that all depositors at SVB and Signature Bank would be "fully protected.")
Here's Gavet's other advice:
2. Activate emergency cash management.
3. Prioritize employees.
4. Open two more bank accounts.
5. Keep the lines of communication open with shareholders.
6. Consider a short-term loan. (Gavet noted that banks and financial institutions like Brex, Comerica, Triple Point Capital, and others are offering short-term financing or venture debt to cover frozen SVB deposits.)
7. Talk to your leadership team about possible salary deferral.
8. Draw up a list of the staff members without whom your company cannot function.
9. Communicate, communicate, communicate.
"The current turbulence is frightening and confusing," Gavet wrote. "But if you stay focused, plan effectively, and are rigorous in your cash management, you will prevail!"
You can read Gavet's full post by going here.
For more of who said what about all things North Texas, check out Every Last Word.

Get on the list.
Dallas Innovates, every day.
Sign up to keep your eye on what's new and next in Dallas-Fort Worth, every day.