"With this bell-ringing, we recognize and celebrate the thousands of Horned Frogs working in business, strategy, and finance, leading enterprise here on Wall Street, on Main Street, and around the world."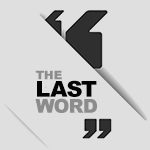 Victor J. Boschini, Jr.
Chancellor
Texas Christian University
.…on being among the TCU leaders and students to ring the closing bell at the NYSE today, via Fort Worth Inc.
TCU's 150th anniversary kicks off January 23, 2023, but the university isn't waiting to ring out in celebration. Today Boschini—joined by Neeley School of Business Dean Daniel Pullin and other TCU leaders, students, and alumni—rang the closing bell at the New York Stock Exchange.
The iconic moment also celebrated a long history of Neeley Horned Frogs serving as leaders in business and corporate roles. Even the school's mascot, SuperFrog, was there to join in.
"This is an exciting moment for TCU," Boschini said in a statement. "For 150 years, we've been educating students to lead in the global community." To show that will continue moving forward, the school's official name for the anniversary is "Lead On: Celebrating 150 Years of TCU." 
Dean Pullin said the Neeley School gives graduates what they need to succeed in the global economy: "the academic background, the ethical compass, and the connections to drive success."
"Texas is a growing hub for corporate leadership, and our students are taking what they've learned here in Fort Worth and utilizing those skills and values across the globe," Pullin said in the statement. "It's an honor to celebrate the Neeley School of Business, TCU, and all Horned Frogs on the national stage at the iconic New York Stock Exchange."
For more on what's new and next in North Texas, check out Every Last Word.

Get on the list.
Dallas Innovates, every day.
Sign up to keep your eye on what's new and next in Dallas-Fort Worth, every day.