"We see Good Soil as a movement to cultivate the next generation of business leaders."
Michael Phillips
COO
T.D. Jakes Enterprises
.…on his organization's national Good Soil Movement and its first entrepreneurship event to be held in Florida on May 3.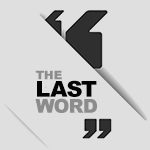 Dallas-based T.D. Jakes Enterprises has launched a national initiative, the Good Soil Movement, and announced its first entrepreneurship event in Florida ahead of T.D. Jakes' noted International Leadership Summit.
The social impact holding company said the event will be held May 3 in Orlando and is made possible through a partnership with the Stand Together Foundation.
"This convening brings together culture shifters who are committed to connecting ideas to actions in our communities," Michael Phillips, COO of T.D. Jakes Enterprises, said in a statement. "Good Soil is more than inspiration—it's taking action to impact, grow and scale minority owned businesses through a supportive ecosystem that will drive financial inclusion and achieve generational wealth building for our communities."
Giving BIPOC entrepreneurs 'seeds for success'
The daylong event will serve as a platform and clearing house for business leaders, influencers, and aspiring entrepreneurs to inspire and proliferate opportunities for scaled Black entrepreneurs and small businesses in diverse communities.
During the event, business leaders can learn and participate in keynote and breakout sessions featuring conversations on strategic partnerships, access to capital, marketing and advertising, franchising, real estate, and more.
According to the company, the Good Soil Movement will be a "Seed" Capital Fast Pitch competition where black, indigenous, and people of color entrepreneurs will pitch for the opportunity to receive grant funding to scale, grow, and impact their businesses.
T.D. Jakes, a longtime entrepreneur, businessman, and global faith leader, will deliver the keynote address on his vision for helping businesses achieve financial success.
Actor and author Hill Harper will serve as the event emcee with singer/songwriter KEM opening the day with a performance.
Featured panelists in fireside chats and breakout sessions include:
Angela Yee, media personality
Timbaland, singer/songwriter/producer
Enitan Bereola, FLOURYSH
Dr. Marcus Collins, Wieden + Kennedy
Maya Hicks, Target
Danielle O'Bannon, Goldman Sachs
Ambassador Ron Kirk, former United States Trade Representative
Danyel Surrency Jones, Amazon Black Business Accelerator
Detavio Samuels, REVOLT
Sharde Marchewski, Wayfair
Good Soil aims to grow a million diverse entrepreneurs
Organizers said the Good Soil event marks the launch of the Good Soil Movement, an ongoing program to catalyze and support diverse business owners via a free, private app and a year-round schedule of live and virtual events to provide tools, resources, and thought leaders.
T.D. Jakes Enterprises said that within the next decade, Good Soil seeks to launch and nurture a million diverse entrepreneurs.
"Stand Together Foundation works alongside our partners to empower people to realize their full potential," Evan Feinberg, executive director of Stand Together Foundation, said in a statement. "Fueling increased entrepreneurship not only improves live but inspires transformation of entire communities. We are proud to partner with T.D. Jakes Enterprises and the Good Soil Movement to lift up Black entrepreneurs across America."
Grammy award winning pianist, songwriter, and record producer, Robert Glasper, will perform to close out the day.
Good Soil will be held at the Dr. Phillips Performing Arts Center in Orlando and is open to the public via ticketed registration at ThisIsILS.org/goodsoil.
For more of who said what about all things North Texas, check out Every Last Word.

Get on the list.
Dallas Innovates, every day.
Sign up to keep your eye on what's new and next in Dallas-Fort Worth, every day.