"We just got a huge amount of money, trillions available to do something we've not been able to do in the last 30 years and that's to fix our infrastructure."
Mary Scott Nabers
President and CEO 
Strategic Partnerships Inc.
.…speaking at the North Texas Infrastructure Summit Thursday in Hurst, via the Dallas Morning News.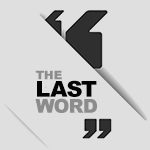 Nabers spoke Thursday at the second North Texas Infrastructure Summit in Hurst, presented by the North Texas Commission. The summit focused on challenges and possible solutions for infrastructure in the region—exploring everything from the water supply to the electric grid to the need for more EV charging stations as electrification grows.
The full-day event featured speakers and panelists who discussed the impact critical infrastructure has on business in North Texas. Experts and industry leaders discussed how the region can benefit from the $35 billion Texas will receive from the Infrastructure Investment and Jobs Act.
In her session, Austin-based Nabers said she believes state and local governments can't modernize the infrastructure fully on their own.
"I don't think we can do it without public-private partnerships," Nabers said, according to the Dallas Morning News.
Nabers believes public-private partnerships (also known as"P3″) could have a huge impact on infrastructure if they extended to new areas of need.
"Everybody thinks of a P3 being a toll road," Nabers added. But she pointed out that it's much more than that. "It's water, it's construction, it's network technology, it's our power grid. All of that is our infrastructure."
According to the DMN, the day-long summit explored how infrastructure upgrades should be made equitably; how nearly 50,000 EVs are already rolling in DFW; how EVs could help reduce air pollution-related healthcare costs; and more. 
Infrastructure opportunities are abundant 
$1.7 billion will be disbursed in 2022 for vehicle electrification projects by the Federal Transit Administration, according to Nabers company, Strategic Partnerships Inc. The "funding will be flowing by mid-August," Nabers said on LinkedIn, adding that "annual disbursements of more than $1 billion will continue through the 2026 fiscal year."
Nabers also notes that "waste collection and disposal are citizen services contractors will find are full of opportunities." These kinds of citizen services are critical for local government as public officials "work diligently to hold down costs for taxpayers, the cost of citizen services is escalating rapidly." 
On LinkedIn, Nabers points to other examples of new contracting opportunities for private sector companies. For example, two of the largest worldwide sporting events, The World Cup and Olympic Games, will be hosted in a few U.S. cities in 2026 and 2028. These will spawn "large and expensive" new development projects. 
In June, Dallas was named as one of the U.S. cities that have been selected to host games for the 2026 World Cup in North America. The DFW matches will be played in Arlington at AT&T Stadium, and should get a lot more viewers than even Dallas Cowboys games: More than 3.5 billion people watched the 2018 Russia World Cup. At the time, FC Dallas owner Dan Hunt told the Dallas Morning News the hosting honor "will be like having six Super Bowls," and the Dallas Sports Commission has estimated a local economic impact of $400 million, with 3,000 jobs created. The 15 other North American host cities in 2026 include one other Texas city—Houston—plus a lineup of soccer-mad sites from Mexico City to Seattle to Vancouver.
:::::
For more on what's new and next in North Texas, check out Every Last Word.

Get on the list.
Dallas Innovates, every day.
Sign up to keep your eye on what's new and next in Dallas-Fort Worth, every day.