"Stackable pathways…give learners the ability to pursue education in a way that makes the most sense for them."
Thomas DiPiero
Dean
SMU's Dedman College of Humanities and Sciences
.…on SMU's partnership with edX, a leading global online learning platform.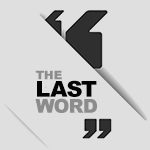 Southern Methodist University is partnering with Maryland-based global online learning platform edX to launch two new data science professional certificate programs, beginning this spring.
SMU is also extending its contract with 2U, parent company of edX, to support its Online Master of Science in Data Science (MSDS) through 2027. SMU has partnered with 2U since 2014, offering a variety of online learning options.
Last year, SMU introduced a credit waiver that offers students with a bachelor's degree the ability to apply for credit toward the MSDS program after completing its data science boot camp, also available on edX.
"Stackable pathways—where students springboard from one incremental level of learning to the next, acquiring knowledge and credentials of increasing value and complexity—give learners the ability to pursue education in a way that makes the most sense for them," DiPiero said in a statement.
"Our partnership with edX allows us to offer these flexible learning opportunities in an accessible, affordable way and to help students craft their own education and career pathways," DiPiero added.
Data scientists are in high demand
Data scientist has been called the sexiest job of the 21st century, according to the Harvard Business Review, which noted last summer that the job is "more in demand than ever with employers and recruiters."
According to the U.S. Bureau of Labor Statistics, employment of data scientists is projected to grow 36% from 2021 to 2031, with around 13,500 job openings for data scientists projected each year. To date, over 500 students have graduated from SMU's MSDS program and more than 1,400 learners have completed its data science boot camp, the university says.
"edX and SMU are mission-aligned in recognizing the need for innovative and affordable  educational programs that serve the evolving needs of learners and employers," said Andrew Hermalyn, president of partnerships at edX. "As the need for data scientists continues to grow, programs like those offered by SMU will play a key role in developing, upskilling, and reskilling talent."
For more of who said what about all things North Texas, check out Every Last Word.

Get on the list.
Dallas Innovates, every day.
Sign up to keep your eye on what's new and next in Dallas-Fort Worth, every day.