Paul Puopolo
EVP of Innovation
Dallas Fort Worth International Airport
.…on the airport's first Innovation Week, August 22-25, via LinkedIn.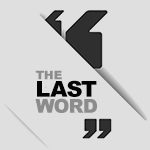 Beginning today, Dallas Fort Worth International Airport is hosting its first-ever Innovation Week—a four day-event promoting "a culture of innovation, discovery, and engagement." The week will include speaker panels, education sessions, workshops, and tech demos to celebrate what Puopolo calls the "the everyday innovator."
The timing of #IW22 is right for Puopolo: Today marks his four-year anniversary at DFW Airport. In his time there, he's helped the airport put North Texas on the global map as a Life Science hub, along with innovations like testing mobile baggage robots and LG customer service robots. 
"We've come a long way from a team of one to an integrated innovation function (including strategy, process, portfolio, training, tool kit, and tech talks)," he writes on LinkedIn, with a hat tip to the team for perseverance and accomplishments on their collective innovation journey."
One commenter, Paul DeNagy, co-founder and board leader of Frisco-based Internet of Things America, notes that "innovation at airports is paramount for an enhanced passenger experience." And, he writes, "both security and supply chain enhancements will continue to make that airport of the future so critical."
In May, we published a story about Puopolo's discussions about how the airport is incorporating innovation, while still maintaining daily operations at one of the world's busiest airports.
"Everybody loves (the concept of) innovation, but when you actually start to do it, it becomes more of a challenge," Puopolo said to about 30 members of the DRC's Innovation Task Force. "But we realize that as an organization, we have to change the way we think. The old way of doing things isn't going to keep up with where the market is going."
For more on what's new and next in North Texas, check out Every Last Word.

Get on the list.
Dallas Innovates, every day.
Sign up to keep your eye on what's new and next in Dallas-Fort Worth, every day.