"The program is unique in that the city is able to immediately convert an existing Class-A market-rate building like The Briscoe to affordable rents."
Lauren Seaver
President
Opportunity Housing Group
.…on the city of Dallas acquiring a multifamily property for $82M to convert it to mixed-income housing.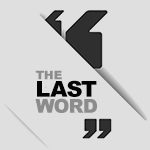 The city of Dallas announced last week that it has spent $82 million through the Dallas Housing Finance Corporation to acquire The Briscoe, a 322-unit class-A multifamily property at 12639 Coit Road in North Dallas. The Briscoe was previously charging tenants full market-rate rents. Now it will reserve 161 units for residents earning at or below 80% of the area median income.
Current residents who qualify will see their rents reduced at their next lease renewal, saving an average of $222 a month, or $2,659 a year. 
The remaining half of the units will stay at market rates, providing what the city calls "a true mixed-income multifamily property in a high opportunity area of the city near job centers and with access to convenient transportation throughout the city."
The DHFC partnered with the Opportunity Housing Group—a real estate development firm that specializes in mixed-income and workforce multifamily projects across the U.S.—on the acquisition.
"Opportunity Housing Group is very pleased to be working with the city of Dallas to bring affordable rents to middle-income residents who are currently being priced out of the market by massive rent increases," Seaver said in a statement. "We look forward to continuing to work with the city of Dallas on additional projects in the future." 
In an OHG post, Seaver said the model has previously helped create nearly 14,000 units in California. 
Housing & Neighborhood Revitalization Assistant Director Kyle Hines, who also serves as the general manager of the DHFC, said the acquisition will "provide instant housing affordability to the city near jobs, retail, transportation, and other amenities. Current income-qualifying residents will actually see their rents lowered when they renew their lease if they're currently paying above the restricted rental rates."
The $82 million purchase will be funded by housing bonds issued by the city of Dallas, the Dallas Morning News reported, with the bonds secured by The Briscoe's appreciation and rental revenues. This is the first time the city has acquired a market-rate property through one of its corporations for conversion to median income rental rates, the DMN noted.
The city "conservatively" estimates the proceeds to be $51 million in year 15 and $299 million if The Briscoe is held until year 35. These revenues will be used to fund operations and the provision of additional affordable and workforce housing throughout Dallas, the city said.
For more of who said what about all things North Texas, check out Every Last Word.

Get on the list.
Dallas Innovates, every day.
Sign up to keep your eye on what's new and next in Dallas-Fort Worth, every day.