"It's imperative that we always keep an eye on the future. Without any real focus on our youth, there will be a lack of innovation—and ultimately, no torch to pass on."
Brandon Buschold
President 
Integrated Defense Products
.…on his company's plans to get involved in local trade programs with its HQ move from California to Rockwall.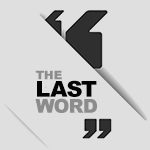 Buschold is part of the team at California-based Integrated Defense Products relocating to its new headquarters in Rockwall's Technology Park. The company recently broke ground on the 21,000-square-foot facility, but Buschold is already thinking ahead. 
IDP aims to employ 40 works in Rockwall when the facility's up and running, with 25 to 30 coming from the local talent pool. Buschold says IDP plans to get involved in local trade programs, hoping to help train the next generation of workers in the manufacturing, engineering, and production fields.  
He's not alone. Workforce training and development has been at the top of the list for many in North Texas recently. Dallas College has made it a major part of its agenda for the region, and in July was awarded a $5 million Apprenticeship Building America grant by the U.S. Department of Labor for its apprenticeship programs.
And just last month, Dallas College, in partnership with several other North Texas higher ed institutions and biomedical businesses, received an $8.8 million grant from the U.S. Economic Development Administration to help train  workers for scores of local biotech businesses.
Also, four North Texas organizations are getting more than $1.3 million to help with workforce development and job placement from nearly $6 million in Texas Talent Connection grants. 
Businesses are doing their part too, like Phoenix-based Republic Services, which announced last October it was opening an $18 million Technical Institute in Southwest Dallas to train diesel technicians. 
From companies to nonprofits to government entities across the region, training the North Texas workforce of the future isn't just an agenda. It's a vital mission, one that seems destined to shape what our region will become tomorrow.
For more on what's new and next in North Texas, check out Every Last Word.

Get on the list.
Dallas Innovates, every day.
Sign up to keep your eye on what's new and next in Dallas-Fort Worth, every day.