Eric Kaplan
TV Writer/Producer and
"Futurama" Hypnotoad Creator
.…on what his creation may mean for TCU in tonight's national championship football game, via WFAA.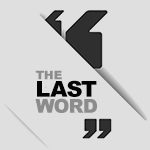 Millions are mystified by how the unranked TCU Horned Frogs have made it all the way to tonight's College Football Playoff National Football Championship game against the No. 1-ranked Georgia Bulldogs. 
But ask many TCU fans and they'll say the answer is obvious: Hypnotoad. 
Originally created by Kaplan for the 2001 "Futurama" episode "The Day the Earth Stood Stupid," Hypnotoad has been co-opted by millions of TCU fans as a viral, meme-friendly, species-close-enough buddy of the school's Horned Frog mascot.
That's fine by Kaplan, who's also written for "The Simpsons," "Rick and Morty," "Late Show with David Letterman," and other shows.
"I think it's great that we're all on the same team together," Kaplan told WFAA. "And props to the players. Props to the coach. They're awesome. I think props to the meme dude. He's done some awesome meme-duding. I think it's great."
Yeah Frogs! Good luck tonight—and may the Hypnotoad be with you. 
For more of who said what about all things North Texas, check out Every Last Word.

Get on the list.
Dallas Innovates, every day.
Sign up to keep your eye on what's new and next in Dallas-Fort Worth, every day.