"What better way to keep up with the demands of a vibrant and growing city than trying innovative ideas?"
David Cooke
City Manager 
Fort Worth
.…on hiring a Chief of Strategy and Innovation for the city.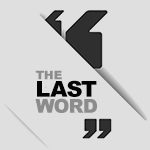 "I'm keen on challenging why and how we do things," Cooke says. He proved it recently by asking Carlo Capua to take on the new role of Chief of Strategy and Innovation for the City of Fort Worth.
Capua—who had previously been deputy chief of staff in the city's Mayor and Council Office—has a diverse background that Cooke believes suits him for this role.
"We've already seen Carlo lead Fort Worth's part in bringing the 2026 World Cup to our region, and he has also been instrumental in developing and defining the process by which we receive international dignitaries," Cooke said in a statement.
Born and raised in Fort Worth, Capua is a TCU graduate who lived abroad for several years before returning to the Panther City to start up multiple businesses. Along the way, he learned to speak fluent Spanish and Japanese and earned a master's degree in international relations from Harvard.
As one of Fort Worth's first social entrepreneurs, "Capua co-founded Z's Café, creating 165 jobs for low-income men and women over 13 years and feeding 150,000 people during the COVID-19 pandemic," the city said.
In 2018, Capua was named Businessman of the Year by the Fort Worth Hispanic Chamber of Commerce. A past president of the Rotary Club of Fort Worth, he's currently the chair-elect of the national board for Sister Cities International.
In his new role, Capua will represent the city on key initiatives and special projects, helping to ensure city leadership is informed and has a voice with regional stakeholders and affiliated organizations.
If that sounds like it'll take lots of energy, don't worry: Capua has finished 18 marathons (one in North Korea) and an Ironman Triathlon. 
For more on what's new and next in North Texas, check out Every Last Word.

Get on the list.
Dallas Innovates, every day.
Sign up to keep your eye on what's new and next in Dallas-Fort Worth, every day.