"It's always been a part of our vision to give Thrift Studio a permanent home to serve as an anchor for our programming and fundraising efforts."
Ashley Sharp
Executive Director
Dwell with Dignity
.…on finding a permanent home for the nonprofit's Thrift Studio popups.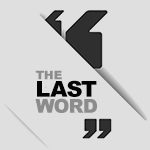 Last summer, Dallas nonprofit Dwell with Dignity offered its annual Thrift Studio pop-up shop, with 100% of sales benefiting its mission to change lives by bringing good design to families who can afford it the least.
Today the nonprofit announced big news: It's acquired a building in the Dallas Design District that will serve as Thrift Studio's permanent home. 
From the new space, Dwell with Dignity will expand the reach of its services and offer smaller Thrift Studio pop-ups throughout the year. All profits will benefit Dwell with Dignity directly, allowing it to make an even bigger impact on the families and communities it serves. The nonprofit says it will also host events and programs year-round, expanding partnerships with other nonprofits, local artists, designers, like-minded brands, and more.
"Last year, we had our most successful Thrift Studio to date, and the event and the generosity of our supporters have been integral to our mission," Sharp said in a statement. We're thrilled to provide more opportunities to connect with our supporters while also connecting them with other incredible nonprofits in the Dallas-Fort Worth region."
Since its 2011 launch, Thrift Studio has grown into a can't-miss philanthropic event for Dwell with Dignity supporters, the interior design community, and people looking for a great deal on home furnishings. The event brings in one-third of the nonprofit's operating revenue, enabling it to transform lives through design. 
This year, Thrift Studio begins in late August and runs through early October.
Providing 'complete home interiors' for families in need
Dwell with Dignity provides complete home interiors for families, including single mothers and those who are escaping poverty, homelessness, trauma, and domestic abuse. In 2019, Dwell with Dignity expanded its work to include community transformations, supporting local nonprofits and community organizations. DwD offers its design services to transform the organization's spaces to help them serve their communities. 
Partnering with UT Dallas Capstone program
With the purchase of its new building, Dwell with Dignity applied and was selected to work with graduate and undergraduate students at UT Dallas as part of its Capstone project. Two classes of students will work with Dwell with Dignity to assist in marketing and supply chain/logistics management for the new building and Thrift Studio, the nonprofit said.
For more of who said what about all things North Texas, check out Every Last Word.

Get on the list.
Dallas Innovates, every day.
Sign up to keep your eye on what's new and next in Dallas-Fort Worth, every day.