"Tarrant County's decision to fund an SBIR Phase 0 program is unprecedented."
Dr. Adrian Denvir
Director of SBIR Phase 0 Programming
UNT Health Science Center at Fort Worth
.…on the county funding the HSC Next program with a $2 million grant.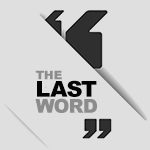 Nine business owners have been selected to receive funding from a program at the UNT Health Science Center at Fort Worth that's designed to boost local innovation.
Articulate Labs, Entvantage Dx, Memsel, Neuro Rehab, PaRxVision, SecureFoundry, Sinclair Digital Services, TerraStor, and VaxDome comprise the inaugural cohort of the HSC Next SBIR Phase 0 Program, the Health Science Center announced.
Tarrant County gave HSC $2M to fund the program
The HSC Next SBIR Phase 0 Program program is designed to help the owners of local forward-thinking small businesses apply for federal funds via mechanisms known as the Small Business Innovation Research and Small Business Technology Transfer programs, collectively known as America's Seed Fund.
In December, HSC received a $2 million grant from Tarrant County to fund the program.
"Tarrant County's decision to fund an SBIR Phase 0 program is unprecedented," Dr. Adrian Denvir, the university's director of SBIR Phase 0 programming, said in a statement. "The Tarrant County grant enables our team to engage in community outreach to increase awareness of SBIR funding opportunities. The grant also allowed us to create a program that increases the likelihood of small businesses successfully submitting an SBIR/STTR proposal."
How Tarrant County companies can qualify
Qualifying companies must be in Tarrant County, employ fewer than 500 employees, be U.S. owned and operated, work within U.S. borders, feature new or novel innovations, and focus on research and development with a plan to commercialize, the Health Science Center said.
HSC Next, the innovation branch of the university, manages the program. Its team is responsible for raising awareness of the SBIR/STTR programs in Tarrant County, recruiting business owners to apply, and guiding qualified applicants through the complex SBIR/STTR application process.
UNTHSC said the program will choose a new cohort monthly through November 2024. HSC said that it is accepting applications through Feb. 21 for the next cohort.
The two federal initiatives are aimed at providing funding to small business owners to conduct research and development projects that have the potential for commercialization.
SBIR program provides $3.7B annually
The SBIR program provides roughly $3.7 billion annually to small businesses, making it the country's largest single source of nondilutive, early-stage funding, UNTHSC said.
HSC Next program staff guide the owners of qualified companies through the process of applying for SBIR/STTR awards by providing technology assessments, mentoring, grant-writing assistance, market research and more, the Health Science Center said.
Companies admitted to a cohort meet weekly for a month. Once a business owner has successfully submitted an SBIR/STTR proposal, HSC Next staff members offer follow-up services that explore reviewer feedback, notification of award and opportunity for guidance in seeking SBIR/STTR Phase II funding, UNTHSC said. It said that access to such services typically cost small business owners thousands of dollars, but thanks to the Tarrant County grant, the costs associated with of the program are available to participants at no charge.
'Demystifying' the grant-writing process
One owner said there is a big advantage to participation.
"SecureFoundry is excited to be part of HSC's SBIR program," SecureFoundry CEO Lex Keen said in a statement. "We believe the services will help demystify the grant-writing process and open up avenues to nondilutive government funding."
Here's more about the companies in the inaugural cohort:
Articulate Labs develops wearable medical devices that amplify muscle growth throughout everyday activity to conquer functional limitations and to restore physical capability.
Entvantage Dx is an in-vitro diagnostics company that provides Primary Care Physicians and Otolaryngologists with rapid, in-office diagnostic tests to determine the cause of ear, nose and throat illnesses.
Memsel Inc. is developing pioneering point-of-need advanced healing solutions and leading-edge point-of-care detection capabilities through bold and transformative science, driving innovation to create breakthrough treatment solutions and rapid diagnostic testing capabilities, enhancing global health care responses and outcomes.
Neuro Rehab VR was founded in 2017 to provide hope for those plagued by neurological conditions. The company is partnered with one of the biggest and most innovative neurological recovery facilities in the world, Neurokinetix LLC. This clinic is where Neuro Rehab VR was founded with the goal of creating virtual reality rehabilitation for Neuro, Orthopedic, Pediatric, Geriatric, Wellness, and more.
PaRxVision is a biotech company that uses a new platform to treat eye disease. The platform is based on developmental biology based on the discovery of a novel property of transcription regulators. PaRxVision believes the process to set up normal physiology of the eye during development can serve to reset a patient's physiology disrupted by disease and aging.
SecureFoundry is a fast-moving and aggressive technology company focused on bringing to market low-volume semiconductor manufacturing capabilities. The company's founder believes its capability will spark an era of commercialization and usher in an exciting new wave of technologies. SecureFoundry envisions being the enabling technology for all future microelectronic innovations.
Sinclair Digital Services offers traditional and advanced low-voltage design that pushes the boundaries of what is possible both today and tomorrow. The company focuses on a Class 2 DC power network in buildings powered by Digital Electricity and PoE power. The focus of Sinclair Digital Services is reducing high-voltage AC power in buildings and replacing it with a more sustainable, safer power that enables efficiency and increases the experience of the occupant.
TerraStor enables electrical grids to achieve 100% renewable penetration by developing grid-scale, long-duration energy storage systems. The company deploys advanced compressed air energy storage technology to create giant mechanical batteries, using free and abundant air and natural geology for a clean, simple and economic storage solution.
VaxDome Inc. has developed a new and innovative approach to vaccine development. The advantage of this novel approach is that it acts as an infection-dependent vaccine potentiator and a pathogen-agnostic antiviral in one easy-to-administer package.
UNTHSC said the next cohort will begin March 1. To apply for this and future monthly cohorts, you can go here.
For more of who said what about all things North Texas, check out Every Last Word.

Get on the list.
Dallas Innovates, every day.
Sign up to keep your eye on what's new and next in Dallas-Fort Worth, every day.