"To have a funding mechanism to quickly address infrastructure needs…can really make a difference."
Harrison Blair
President and CEO
Dallas Black Chamber of Commerce
.…on a new incentives that were passed Jan. 25 to spur investment in Southern Dallas, via the Dallas Morning News.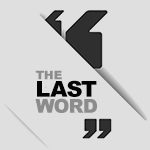 On January 25, the Dallas City Council approved a new infrastructure investment fund for Southern Dallas, part of a batch of new incentives to spur economic development and job growth in the area. 
Blair says the support is vital for the community's economic development.
"To have a funding mechanism to quickly address infrastructure needs or even the last connective pieces of tissue for people to get to a business, like sidewalks, can really make a difference," Blair told the Dallas Morning News' Everton Bailey Jr.
The DMN says the program will receive annual funding from expired tax increment financing (TIF) districts, and will be used for loans and grants to help support private projects—as well as supporting city-led infrastructure projects in Southern Dallas.
The new incentives also feature five- and 10-year tax breaks for eligible projects with budgets of $25 million or less, the DMN noted.
"If you go to Frisco, Plano or any of these other growing communities right now, they're addressing these issues," Blair said. "For them it's a lot easier because a lot of the infrastructure they have around them is new. And that's just not the case in Dallas."
Blair is hopeful the new city program can help change that—by boosting the development of infrastructure that could help drive economic progress across Southern Dallas.
For more of who said what about all things North Texas, check out Every Last Word.

Get on the list.
Dallas Innovates, every day.
Sign up to keep your eye on what's new and next in Dallas-Fort Worth, every day.