"You won't know you're in Southern Dallas and you won't know you're downtown because it's all going to be one. This will psychologically change everything."
Craig Davis
President and CEO
VIsitDallas
.…on Dallas voters approving a plan to build a new Dallas Convention Center including a deck park over I-30, via BisNow.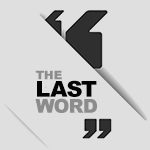 In the November 8 election, Dallas voters approved a plan to build a new $1.2 billion Kay Bailey Hutchison Convention Center that will include a deck park over I-30, connecting the complex with The Cedars neighborhood south of downtown. Voters also approved $300 million for renovations and repairs to the Cotton Bowl and several iconic buildings across Fair Park. 
Proposition A proposed a 2% increase to the city's hotel occupancy tax over 30 years to pay for bonds for the two projects. 
At an August 23 BisNow event, VisitDallas President and CEO Craig Davis said the convention center plan will be a game changer. 
"If we get it right, this is going to be the start of a brand-new neighborhood that may redefine what we think of as Dallas," Davis said of the redevelopment planned around the new convention center.
The new convention center will feature 800,000 square feet of exhibit space and 400,000 square feet of additional development, including a 100,000-square-foot ballroom. Groundbreaking is slated for 2024 with completion in 2028.
The convention center project doesn't stop with the center. Around 50 acres of development are expected to be available for private-sector developers. That could lead to an entertainment district that could make downtown Dallas a true magnet for tourists and locals alike, with an array of new restaurants, hotels, bars, music venues, green spaces, and more.
For more of who said what about all things North Texas, check out Every Last Word.

Get on the list.
Dallas Innovates, every day.
Sign up to keep your eye on what's new and next in Dallas-Fort Worth, every day.