"The summit is halfway. If you don't come down alive, you didn't make it."
Dr. Tyler Cooper
President and CEO
Cooper Aerobics
.…on summiting all 74 14,000-feet-plus peaks in the continental U.S., via D Magazine.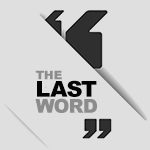 When you're president and CEO of Dallas' Cooper Aerobics, people expect you to be fit. But Dr. Cooper has gone above and beyond. Especially above.
In a D Magazine profile by Will Maddox, Cooper talks about his successful climbing of all 74 peaks in the continental U.S. that are 14,000 feet high or taller.
Cooper told D he got inspired as a child climbing a less lofty peak in Europe with his father, Dr. Kenneth Cooper, who founded Cooper Aerobics. The boyish Tyler wanted to take a photo of the view, but his dad said "Just put it in your mind, and it'll be there the rest of your life." Ever since, the younger Cooper told D, he's had "a special bond with the mountains."
As an adult, Cooper hasn't confined his climbing to the U.S. He's tackled everything from Mount Fuji in Japan to the Shackleton Traverse in Antarctica to Mount Kilimanjaro in Africa.
Along the way, D says, he's survived rockslides, perilous crevices, and even an encounter with a bear. His most dangerous experience, Maddox writes, was being stranded in a 1998 blizzard on Sierra Aconcagua in Argentina, where he developed a cerebral edema but recovered after his descent.
The upshot of all of this? Cooper stays in top physical condition. Which, given his job description, couldn't be more fitting.
For more of who said what about all things North Texas, check out Every Last Word.

Get on the list.
Dallas Innovates, every day.
Sign up to keep your eye on what's new and next in Dallas-Fort Worth, every day.