"We've got some 28 tours going on of real estate development and redevelopment activities going on here in Dallas over the next four days."
Ron Pressman
Global CEO 
Urban Land Institute
.…on the ULI's Fall 2022 Meeting happening through Thursday at the Kay Bailey Hutchison Convention Center, via Dallas Business Journal.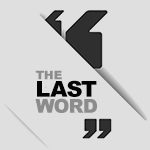 Pressman, the former CEO of institutional financial services at TIAA, was appointed global CEO of the Urban Land Institute only two weeks ago. But he's up and running at the ULI's Fall 2022 Meeting in Downtown Dallas this week, a four-day conference that began Monday at the Kay Bailey Hutchison Convention Center.
The ULI is the world's oldest and largest network of cross-disciplinary real estate and land use experts, and is welcoming over 5,000 attendees to this week's conference, which is packed with daily sessions and speakers—and as Pressman notes above, dozens of tours of all things CRE in Dallas.
Pressman told Dallas Business Journal's Bill Hethcock that "the days ahead for Dallas look pretty positive in terms of continued population and job growth. The diversity of the industrial complex or job complex here in the Metroplex all foreshadow good opportunities going forward. From a sheer real estate perspective, the view is pretty positive for Dallas."
He sees Dallas as an example of a number of CRE trends, he told the DBJ: "Whether that's creating attractive living spaces, addressing affordable housing challenges, creating attractive environments for populations to live in, and some of the newer aspects of commercial real estate that are particularly important in the increasingly virtual world we live in, like distribution centers, fulfillment centers."
He also notes that "creating a more livable environment in the downtown area" of Dallas is a promising goal, with the aim of offering "one that people are actually attracted to live in. One that, in terms of what the downtown offers, is not a zone that sort of shuts down after businesses close, but is a vibrant community in and of itself."
One thing concerning many of the conference attendees is rising interest rates, but Pressman notes that rates remain historically low, even after the recent spikes, and tells the DBJ, "I think we're in a good place." You can read the full interview here.
For more on what's new and next in North Texas, check out Every Last Word.

Get on the list.
Dallas Innovates, every day.
Sign up to keep your eye on what's new and next in Dallas-Fort Worth, every day.