Sofia Babool
Founder and CEO 
Bright Owl
.…on her advice to college students striving to found a business, via a post from UTD's Institute for Innovation and Entrepreneurship.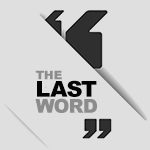 Babool graduated from UT Dallas a few months ago with a bachelor's degree in neuroscience—and a new business she was getting off the ground. Last month she officially launched Bright Owl, a virtual tutoring company that's already served K-12 students from Texas, Oklahoma, Florida, California, Canada, and Pakistan.
In a post from UTD's Institute for Innovation and Entrepreneurship, she talks about Bright Owl and offers advice for other college students who are building a business between their classes and studying time.
"While sitting in my friend's apartment, the news blared the headline "Growing Education Gap" on the screen," Babool says in the post. "As my friend and I did more research, we realized that the increased price of tutoring wasn't allowing students to get access to quality affordable education assistance. After releasing our website, we were able to book a customer almost immediately, validating our idea and the fact that students truly did need our service."
With a goal of providing families with "affordable and equitable education over Zoom," Bright Owl gives each student a free, online diagnostic assessment that reviews their current academic plans and devises an academic recommendation.
"Today, I woke up to a company of 62 students and over 30 tutors with an MRR of over $12,000," Babool says in the post.
Backed by over $20,000 in funding for Bright Owl to date, Babool got boosts from UT Dallas resources including the GalXc Accelerator, the Big Idea Competition, and the Blackstone LaunchPad Fellowship. 
Along the way, she won first place at the Dallas chapter of the TiE University Global Pitch Competition; received a grant from the HelloAlice Small Business Growth Fund; grabbed another first place at EO GSEA-Fort Worth; was a runner-up in the 2021 UT Dallas Big Idea Competition; and placed third at the University of Georgia's Next Top Entrepreneur competition.
"If you have an idea that you think has potential," she tells entrepreneurial college students like herself, "take the advice of those who you believe are qualified to give advice and move forward with conviction and confidence."
For more on what's new and next in North Texas, check out Every Last Word.

Get on the list.
Dallas Innovates, every day.
Sign up to keep your eye on what's new and next in Dallas-Fort Worth, every day.