The Texas Women's Foundation, a leader in driving social and economic change for women, girls and families in Texas, has named seven recipients of its 2022 Maura Women Helping Women and Young Leader awards. The honors celebrate leaders who have helped, in a variety of ways, lift up women and girls.
At its Leadership Forum & Awards Celebration (LFAC), to be held April 26 at the Omni Dallas, the recipients will discuss their leadership journeys and the issues which drive their passions. A reception and dinner will follow.  
Radha Agrawal will be the keynote speaker
Radha Agrawal, co-founder, CEO and chief community architect of Daybreaker, a dance and wellness movement with a worldwide community, will be the event's keynote speaker.
"Our award recipients are amazing and inspiring," says Bonnie Clifton, LFAC co-chair, "and we look forward to hearing their stories and celebrating them for their dedication to lifting up women and girls across Texas and beyond."
During its 43-year history, more than 200 individuals have received the Maura Women Helping Women Award. Here are the 2022 recipients:
Patricia Rodriguez Christian, Irving
CRC Group Inc.
As CEO of the privately held CRC Group Inc., Rodriguez Christian has been a stalwart provider of leadership and direction at B2B/B2C retail, restaurant, business processing, outsourcing, real estate and construction companies. While guiding them from startup to maturity, incorporating diversity and inclusion has been a priority in all her endeavors.
She also serves as co-president of Women's Execs on Boards; is on the boards of Women's Business Council Southwest and Women's Business Enterprise National Council; and is an independent board director at Actuated Medical Inc.
Rodriguez Chrstian is past president of DFW Hispanic 100, where she helped establish the Latina Giving Circle at Texas Women's Foundation.
She holds a bachelor of science degree in business administration from the University of Phoenix, a masters degree in public administration from the University of New Mexico, and is an alumnae of the Harvard Business School with a corporate director certificate.
Arlene J. Ford, Ph.D, Dallas
Equity Inquiry Project, Inc.
As founder of the Equity Inquiry Project, Ford consults with educational institutions, nonprofits, and corporations on building equity, inclusion, and organizational change within their operations. She also speaks nationally on these issues. She has taught graduate-level courses to education leaders at Southern Methodist University.
Ford, a Dallas Museum of Art trustee, also serves as director of Leadership ISD, a nonprofit working to equip civic leaders with skills to advocate for equity and excellence for all students. She sits on the national board of LIFT, which empowers families to break the cycle of racial inequity and underinvestment in their communities.
Ford received her masters degree in sociology and education from Teacher's College Columbia University; her Ph.D. in urban schooling from UCLA; and her law degree from Harvard Law School.
Thana Hickman-Simmons, Dallas
Viola's House
Since 2008, when Hickman-Simmons founded the emergency placement center for pregnant teens with nowhere to go, Viola's House has helped thousands of young women in South Dallas with housing, counseling, mentors and education. In 2021 alone, through its residential program and in the community, Viola's House served an astounding 3,855 young mothers.
This is a cause close to Hickman-Simmons, CEO of Viola House. 
Years ago, as a 17-year-old dealing with an unexpected pregnancy herself in her hometown of Chicago, Hickman-Simmons had a strong support system. When she moved to Dallas, she determined that other girls would have the same.
Viola's House began as a mentoring program for teens facing an unplanned pregnancy. When Hickman-Simmons learned many of them were at risk for homelessness, Viola's House expanded to include a residential program.
Hickman-Simmons has been instrumental in creating jobs for women, including her three daughters. She earned a bachelor's degree in business administration, is a certified life coach, and holds a license of ordination in ministry.
Patricia (Pat) Jasso, San Antonio
Senior Planet/Retired AT&T manager
Jasso serves as community outreach coordinator and trainer for Senior Planet. Launched in 2013 by OATS (Older Adults Technology Services), Senior Planet helps seniors learn computer basics and develop such life-enhancing skills as digital photography and online job searches.
She also worked for AT&T and served in the Air Force Reserve for 15 years. She is a board member of Brooks Development Authority and Annie's List, board chair for the Texas Business & Professional Women Foundation, director-at-large of Texas Business Women San Antonio, board chair for the Mitchell Lake Audubon Center Advisory Board.
In addition, Jasso serves as coordinator for Can We Talk?, a coalition of more than 65 organizations that plans commemorations for Women's History Month and Women's Equality. She has been inducted into the San Antonio Women's Hall of Fame for her ongoing volunteerism.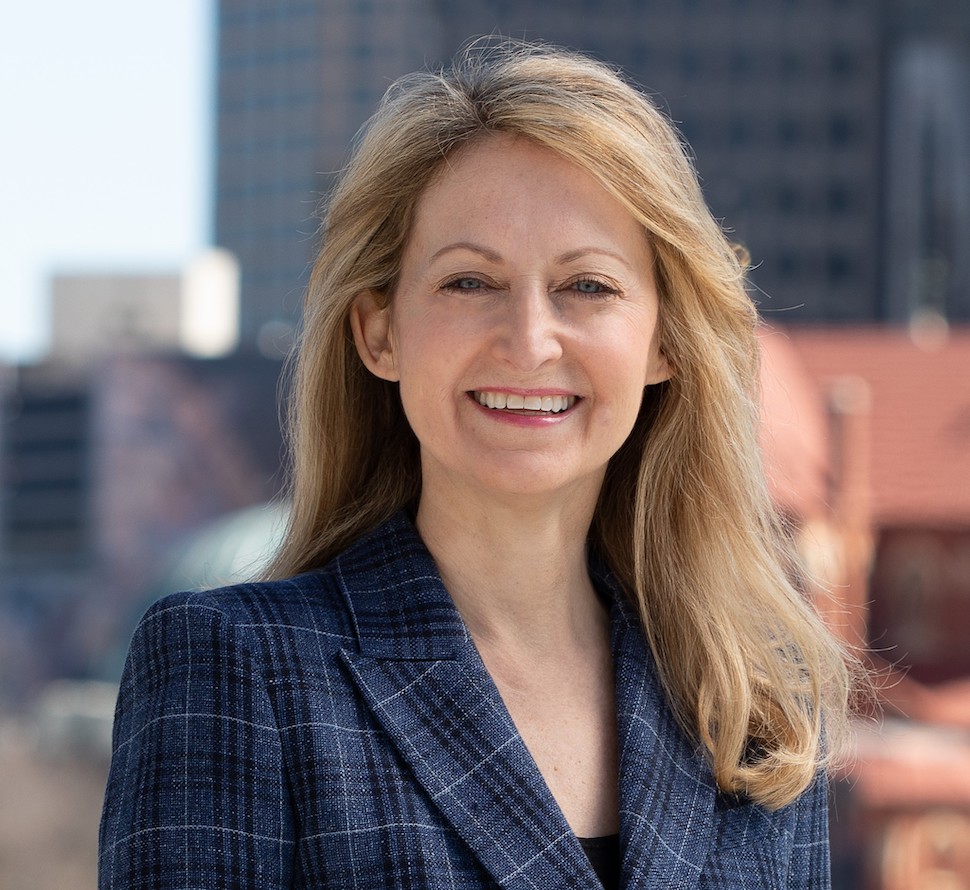 Lynn McBee, Dallas
Young Women's Preparatory Network
For the last eight years, McBee has served as CEO of Young Women's Preparatory Network, a public-private partnership creating Science, Technology, Engineering, Mathematics (STEM) schools of choice in an all-girls setting. To date, these girls, some the first generation in their families to attend college, have a 100 percent college acceptance rate.
Under her leadership, revenues of YMPN have grown 300 percent and teh organization has partnered with independent school districts to improve student achievement. She was recently appointed Workforce Development Czar for the City of Dallas.
In addition, this volunteer leader for more than 27 years has put in close to 45,000 hours of service for more than 30 nonprofit organizations on such issues as improving education, serving the homeless, fighting domestic violence, protecting children, and helping underserved college students succeed.
McBee graduated with a degree in biochemistry from the University of Texas, and has worked for 30 years with New England Biolabs as a research scientist, manger and employee owner.
Sharareh (Sherri) Kermanshachi, Ph.D, Arlington
University of Texas at Arlington
Dr. Kermanshachi is associate professor in the department of civil engineering at UTA and director of the Resilient Infrastructure and Sustainable Environment (RISE) laboratory. 
Her national and regional honors include the 2022 Diversity Leadership Award, the 2021 Rosa Parks Leadership Diversity Award, the 2020 Mark Hasso Educator of the Year Award, the 2018 DBIA Distinguished Leadership Award and the 2018 Albert Nelson Marquis Lifetime Achievement Award.
In addition, she has published more than 200 books, scholarly articles, conference proceedings and research reports. She served as board member of the CMAA-North Texas and editorial board member of three journals.
In addition to her Ph.D. in civil engineering from Texas A&M University, she also holds a masters degree in civil engineering, an MBA, and a bachelor's degree in architectural engineering.
Young Leader Award
The Young Leader Award recognizes breakthrough leadership shown by trailblazers who are achieving success and creating paths of opportunity for other women. This year's recipients include:
Stacy Johnson, Round Rock
Central Texas Table of Grace
Johnson was taken from an alcoholic and neglectful mother at age 2 and put into the foster care system. For the next 14 years, she moved from home to home, developing a dream of one day opening a shelter for children like herself.
Her dream came to fruition in 2014 with the opening of Central Texas Table of Grace, an emergency shelter for children ages 6 to 17 with nowhere to go. Since then, it has helped nearly 500 children experience loving, nurturing, life-changing care.
Because 20% of foster children become homeless after turning 18, in 2021 Johnson launched Grace 365, a supervised independent living program for young people ages 18 to 22. That same year, KXAN, an NBC affiliate, recognized Johnson as the Most Remarkable Woman of the Year in Central Texas.
To learn more about the Texas Women's Foundation Leadership Forum and Awards Celebration or to purchase tickets, go here. 

Get on the list.
Dallas Innovates, every day.
Sign up to keep your eye on what's new and next in Dallas-Fort Worth, every day.