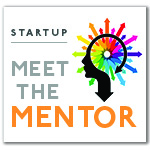 From program management to business development to health care, Contessa "Tessa" Hoskin mentors startup founders in a wide variety of fields. While Hoskin garners experience across a multitude of fields to motivate budding entrepreneurs, her own mentors—in turn—inspire her. So much so, she turned it all into a recently published book.
Hoskin brings a diverse business and education background to her role as a mentor—utilizing her undergraduate degree in electrical engineering, an MBA from SMU, a global Project Management Professional (PMP) certification, and a Lean Six Sigma Certified Black Belt. She also sits on the Board of Directors for the SMU Cox School of Business Alumni Board.
In Hoskin's eyes, getting a real-world project management and engineering perspective then connecting those to financial values is invaluable for founders. Her experience crosses program management, business development and capture management, operations, engineering, and mergers and acquisitions. She also pulls from strategic sectors, such as petrochemical, industrial, and commercial manufacturing; telecom; defense and aerospace; healthcare; distributed control systems and automation; and integration.
"I have mentored in multiple industries for many years, within formal corporate programs and via personal network."
Tessa Hoskin
"I have mentored in multiple industries for many years, within formal corporate programs and via personal network," Hoskin told Dallas Innovates. "I mentor in the spaces of career development and goals, nonprofit organizations, and businesses (small/startups). The industries include defense, commercial, health care, technology, fitness, and more."
Last year, Hoskin gathered her experiences and inspirations to author a book, "Alpha Females Unleashed: From the Boardroom to the Bedroom," under the pen name CC Lyons. Hoskin said the alter ego was created over 12 years ago, based on her government name. The book was the "perfect opportunity" to use the name and allow for "freedom of expression given the taboo topic and candid communications within the book."
Hoskin said she noticed patterns of certain women who had qualities she admired and considered mentors. Conversations with friends and colleagues led to questions about why those women differed from what society considered "womanly" or "ladylike." She began a personal outreach to understand these alpha women, and that pursuit eventually became a book.
Believing in the Alpha female
Writing "Alpha Females" involved countless interviews with men and women across diverse cultures, backgrounds, statuses, ages, religions, professions, geographic locations, and more. She even traveled across the U.S. for some face-to-face interviews.
What Hoskin found most interesting during her research was that some women didn't believe alpha females existed, and many men believed they knew an alpha female—but were mistaken. She also was surprised that so many people were willing to go on-the-record on the topic, expecting it to be more taboo. Hoskin described the book as open and candid, and "not for the prudish or faint of heart."
For our latest Q&A, Dallas Innovates sat down with Hoskin to discuss it all—her novel, her personal journey, and her own approach she likes to take as a mentor.
What do you feel you bring to the mentoring table, so to speak?
The expertise I bring to startups is the connection of the business capabilities to the financial value to the customer, end user, and stakeholder. I have multiple industry and complete value chain (winning new business to operations) experience. The multifaceted experience enables the challenging, value-based questions to founders, thus helping them strengthen their capital presentations, branding, and overall value to the market.
Business founders reach out to me for areas of advice in the initial startup idea/product, perfecting their presentations for funding, business strategy, and industry networking. Some founders approach me for interest in stakeholder investing/partnerships.
Why did you become a mentor?
I have a "Shark Tank" mindset that seeks great opportunities to help them accomplish "good to great." Mentoring startups pairs my technical/business background with my passions for disruptive innovation and business financial deals.
What was your most notable experience as a mentor?
I believe my most notable experience as a mentor has yet to be reached. Over the years, I have formed great relationships, networks, and friendships with startup founders to which lends itself to being on the forefront of the early adopter of a new product/service. One of the startup founders I met on the ground floor is the company AppSheet. I was able to provide feedback on the product to the founders. The company secured significant clients and venture capital funding.
What is the strangest question/request you've been asked in a mentor meeting?
The most "interesting" experiences during mentor meetings are when the founders are unaware of their Emotional IQ and allow their egos to cloud their judgment. It creates a challenging conversation, especially when a female is lending the mentoring advice to male founders.
In addition, strange experiences occur when a founder attempts to leverage the mentoring session as an opportunity for romantic inquiry.
The best mentoring sessions occur in places outside of the business atmosphere. The best ideas, dialogue, and communication happens when the meetings take place at happy hour or a round of Topgolf.
Do you also invest in companies you mentor?
I execute investments in form of peer lending and/or equity, pending the type of entity and the deal negotiated. When determining to choose to invest in an entity, I consider the product/service, but more importantly the potential value of the capabilities into adjacent markets and talent of board/founders operating the business. I consider the ability of the founding team to work well with others. I seek to understand their passions, plans, and level of tenacity to do what it takes to reach goals and create positive ROI [return on investment].
What is your best piece of advice for a startup, a founder, or an aspiring entrepreneur?
The best advice I lend others (whether career or business):
Don't believe what you see on social media, it is only a snippet and not always accurate
Ensure you have a great foundation of mentors/champions
Ask for help, when needed, and allow yourself to receive the help
You must want to be mentored. You ensure the connected relationship with the mentor. Mentor's time is valuable, use it wisely.
Check your pride and ego at the door.
If you cannot afford the capital to obtain specific capabilities, be open to providing equity in the business.
Partner/hire for competency, not based on friendship
Keep the passion and belief in what you are doing. It keeps you going on the tough days.
NEED TO KNOW
The book can be purchased in paperback or ebook via Amazon, Barnes and Noble, Nook, Kindle, Books-a-Million. Follow on IG: @cc.lyons FB: Facebook.com/cclyons twitter: @cclyons5

Get on the list.
Dallas Innovates, every day.
Sign up to keep your eye on what's new and next in Dallas-Fort Worth, every day.