Cutting edge technology from corporations, nonprofits, schools, and startups took on larger than life status at the Tech Titans Awards Gala Friday at the Renaissance Dallas at Plano Legacy West Hotel.
Tech Titans, a North Texas technology trade association, recognizes local individuals and companies each year who have made significant contributions to the technology industry. 
Friday's event started by looking at the future at North Texas high schools and universities and finished with the hottest emerging companies and CEOs in the region.
Several hundred people attended the gala.
Here's a look at all the night's winners:
TECH TITANS OF THE FUTURE: UNIVERSITY LEVEL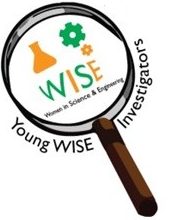 This category was all about encouraging science, technology, engineering, and math education in North Texas universities.
The Young Women in Science and Engineering Investigators program at the University of Texas at Dallas took home the top prize for its efforts to introduce low-income female students to careers in STEM.
The students get exposed to scientific inquiry and are mentored by UTD graduate students.
Other finalists were Southern Methodist University, Texas A&M University in Commerce, and another program at UTD.
TECH TITANS OF THE FUTURE: HIGH SCHOOL LEVEL
The STEM theme continued with four area high school teachers who were nominated for their efforts to encourage students to pursue those degree choices.
Henry Vo, a math teacher at Richardson High School, won the award for RHS-Comp-Sci, an after-school club that focuses on computer science. Every senior that has participated went on to study STEM-related subjects at a university.
Vo gave a shout out to his mother, who was in the crowd.
Teachers from Frisco ISD, Alcuin School, and Wylie ISD were also nominated.
5TH ANNUAL FLORENCE SHAPIRO STEM SCHOLARSHIP
East Plano Senior High School graduate Lizbeth Zamora took home a $5,000 scholarship that she can put toward her studies at the UTD.
The scholarship, named after former senator Florence Shapiro, is awarded to area high school students pursuing STEM education.
Zamora was a member of the National Honor Society and graduated with a 4.2 GPA. She's pursuing a five-year master's degree in biomedical engineering.
She told Tech Titans that she wants to be an inspiration to others, especially Latinos.
"I aspire to break down the figurative barriers that label me," Zamora told Tech Titans. "I want to grow and flourish into a powerful and knowledgeable Latina. My accomplishments will create a domino effect by driving others, such as my younger siblings, toward self-achievement and happiness."
HALL OF FAME: CHARLIE FELD
From IBM to his own The Feld Group Institute, Charlie Feld has spent five decades working in the technology field. The author, entrepreneur, CIO, and collaborator joined other North Texas legends in the Tech Titans Hall of Fame.
His latest venture, the Feld Group Institute, encourages IT professionals to share best practices and includes a curriculum based on Feld's own experiences.
FASTEST GROWING TECH COMPANIES
Health-care innovator BroadJump LLC was named the fastest growing tech company based on revenue growth from 2014-2016. The company developed a transparent digital marketplace for medical supplies and devices, a disruptive technology that could save hospitals money and improve efficiency.

The Dallas-based company was founded by David Ricker.
Rounding out the top five fastest growing tech companies were Koupon Media (5), OrderMyGear LLC (4), Alkami Technology Inc. (3), and Newline Interactive (2).
TECHNOLOGY INVENTORS
Richard Margolin, chief technology officer for RoboKind, created a friendly-faced robot that offers therapeutic treatment for children with autism.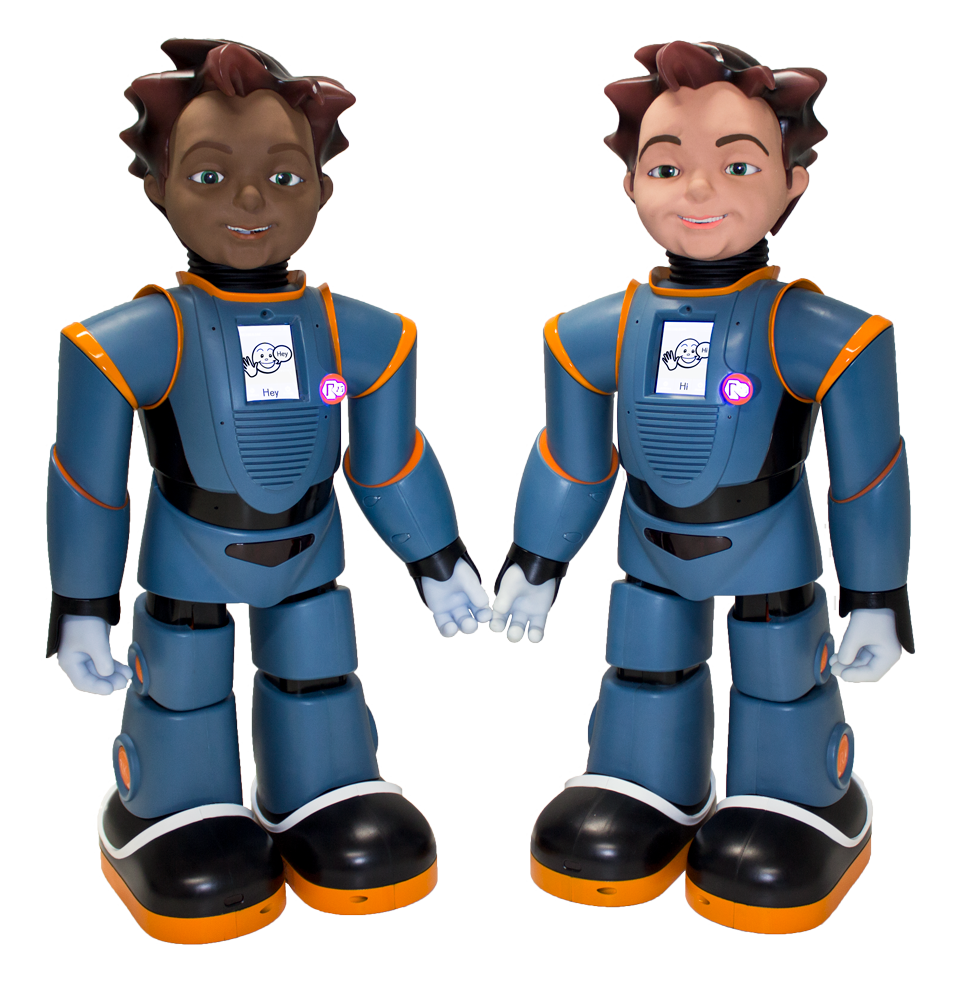 The innovative technology won Margolin the Technology Inventors award.
The robot, named Milo, teaches social and behavioral skills. He's hoping to market it to school districts.
It's proved popular with the children, who enjoy interacting with it.
Other inventors nominated were from the University of North Texas, UTD, and NanoScope Technologies LLC.
CORPORATE INNOVATION
Car buyers can pick their vehicle, know their spending limit, and their monthly payment using Capital One's Auto Navigator, this year's winner for corporate innovation.

The web-based platform could disrupt the car-buying industry.
The technology was developed in The Garage at Capital One's regional headquarters in Plano. The Garage is specifically designed to foster collaboration and innovation, getting new technology launched faster.
Other finalists were AT&T, Citi, and Fujitsu Network Communications.
CORPORATE CIO
Kimberly-Clark Corporation has transformed its technology division into a 21st Century machine driven by consumer-based metrics and data analytics.
The fundamental shift was led by Suja Chandrasekaran, the recipient of the Tech Titans Corporate CIO award.
Kimberly-Clark is behind well-known brands such as Kleenex, Scott, Huggies, Pull-Ups, and Kotex.
Other finalists included CIOs from Texas Instruments Inc., Caliber Collision Centers, and Epsilon.
TECHNOLOGY ADOPTOR
Caliber Collision wants to disrupt the auto body industry with its cloud-based system that helped the company grow, improved customer satisfaction and get damaged vehicles ready faster.
Caliber took home the technology adoptor award.
Other finalists included Bell Helicopter, Catapult Health, and Toyota Connected.
CORPORATE CEO
Brian Peccarelli carries multiple titles — CEO of Thompson Reuters, CPA, lawyer, and executive sponsor of the company's Innovation Initiative.
That focus on innovation is what earned Peccarelli the award of Corporate CEO. Collaboration is the name of the game as the program draws from the entire company to launch employee-driven software and projects. The end result encourages entrepreneurship and experimentation in a corporate setting.
Peccarelli has more than 30 years experience in the tax industry.
TECHNOLOGY ADVOCATE
Trey Bowles co-founded The Dallas Entrepreneur Center five years ago because he wanted to create an ecosystem where startups could flourish.
Now, The DEC, a nonprofit, has locations in Addison and Denton with new offices opening this fall in Southwest Center Mall, The University of North Texas at Dallas, and Paul Quinn College.
There also are franchises in Fair Park in Dallas and San Antonio.
Bowles took home the Technology Advocate award for his work to build the region's startup community.
Other finalists include Girl Scouts of Northeast Texas, Five Pack Creative, and Cyber Future Foundation.
CORPORATE CTO
The construction boom in North Texas created huge opportunities for Dallas-based Beck Construction CTO Michael Boren.
Through crowdsourcing, Boren created advanced estimating software that, among other things, creates 5-D building models.
Boren was awarded the Corporate CTO award for his work leading the program.
Other finalists included Ericsson, Le-Vel, and Cigniti Technologies Ltd.
INVESTMENT CATALYST
Bios Partners has invested $40 million to health-care device related companies and now boasts eight locations in North Texas.
Earlier this year, the Fort Worth-based company celebrated the sale of Encore Vision for $465 million to Novartis. Bios Partners had invested $3.7 million into the company and was the largest single shareholder.
Bios Partners won the Investment Catalyst award for the successful transaction. Other finalists included The DEC, Teakwood Capital, and Deep Space Ventures.
EMERGING COMPANY INNOVATION
Christopher Godfrey founded Bloodbuy with the goal of making it easier for hospitals to buy blood for transfusions. The cloud-based technology brings price transparency and real-time cost savings to fragmented market.
For his work, BloodBuy won the Emerging Company Innovation award. To qualify, companies had to be based in North Texas and have operating revenues of $2 million to $200 million in 2016.
BloodBuy increases access to blood.
Other finalists were Axxess, Bottle Rocket, and FPX.
EMERGING COMPANY CEO
Dave Copps started with three guys in a garage and has built Brainspace into a 70-person team that builds machine learning software.
The company's products are used worldwide.
Copps was named Emerging Company CEO for his work on artificial intelligence.  
Other CEOs who made the finals include Godfrey, CEO of Bloodbuy; Vanessa Ogle, CEO of Enseo Inc.; and John Olajide, CEO of Axxess.
Feature image
Clockwise from top left: Brian Peccarelli, Trey Bowles; Robokind robot (Milo), Dave Copps, Henry Vo, Suja Chandrasekaran, Tech Titans Awards program, Charlie Feld
[Artwork: Dallas Innovates. Images courtesy of the organizations, social media, and news releases.]
---
Dallas Innovates, every day
One quick signup, and you'll be on the list.