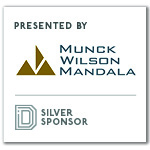 Seven Munck Wilson Mandala attorneys have been recognized as Texas Rising Stars for 2019. The attorneys were selected in the categories of intellectual property, IP litigation, business litigation, employment litigation and business/corporate law.
Published by Thomson Reuters, the Texas Rising Stars listing recognizes the top young lawyers in the state based on a multiphase process that includes nominations, an independent research evaluation of candidates and peer reviews by practice area.
Three of the recognized Rising Stars, Sarah Lopano, Lauren Mitchell and Jordan Strauss, will be included in the Super Lawyers Women's Edition publication.
"We have an impressive group of talented and hardworking attorneys at our firm," said William Munck, MWM's managing partner. "We are proud of their contributions and accomplishments."
The following Munck Wilson Mandala attorneys have been selected as 2019 Texas Rising Stars:
Wallace Dunwoody – Intellectual Property Litigation
Neil Ferrari – Intellectual Property
Marc Kaliser – Business/Corporate
Jacob LaCombe – Intellectual Property
Sarah Lopano – Business Litigation
Lauren Mitchell – Employment Litigation: Defense
Jordan Strauss – Intellectual Property Litigation
Munck Wilson Mandala is a technology-focused law firm with offices in Dallas, Austin and Marshall, Texas, and Los Angeles, California. The firm offers full-service counsel in the areas of intellectual property litigation, complex commercial litigation, intellectual property portfolio development, corporate transactions and securities, and employment law. Munck Wilson Mandala represents clients from start-ups to Fortune 50 companies. Learn more about the firm at http://www.munckwilson.com. 

Get on the list.
Dallas Innovates, every day. 
Sign up to keep your eye on what's new and next in Dallas-Fort Worth, every day.