The Dallas Area Rapid Transit (DART) system has gathered no moss, even amidst a pandemic.
In this Q&A with Dallas Innovates, DART Chief Innovation Officer Gregory Elsborg (GE) discusses how his role with the organization, as well as how his role at DART changed to help the Dallas region during COVID-19.
Dallas Innovates: It's been a year since you started as DART's Chief Innovation Officer. What have been some of your projects over the past year?
GE: When joining DART, one of the things I identified was that we had a really strong technology platform, GoPass, with 1.3 million downloads in the Dallas Region. I've lived here for 10 years, so I've become familiar with the product and I like it. I saw an opportunity for scalability, DART shared that vision, and we've made this platform available outside the region. We went to other agencies, licensing the products outside of our region, and creating partnerships with other mass transit operations. This is a new avenue for us, and it's pretty unique in the industry. We have a number of partnerships in the upcoming months, the first of which is the Metropolitan Tulsa Transit Authority in Tulsa, Oklahoma.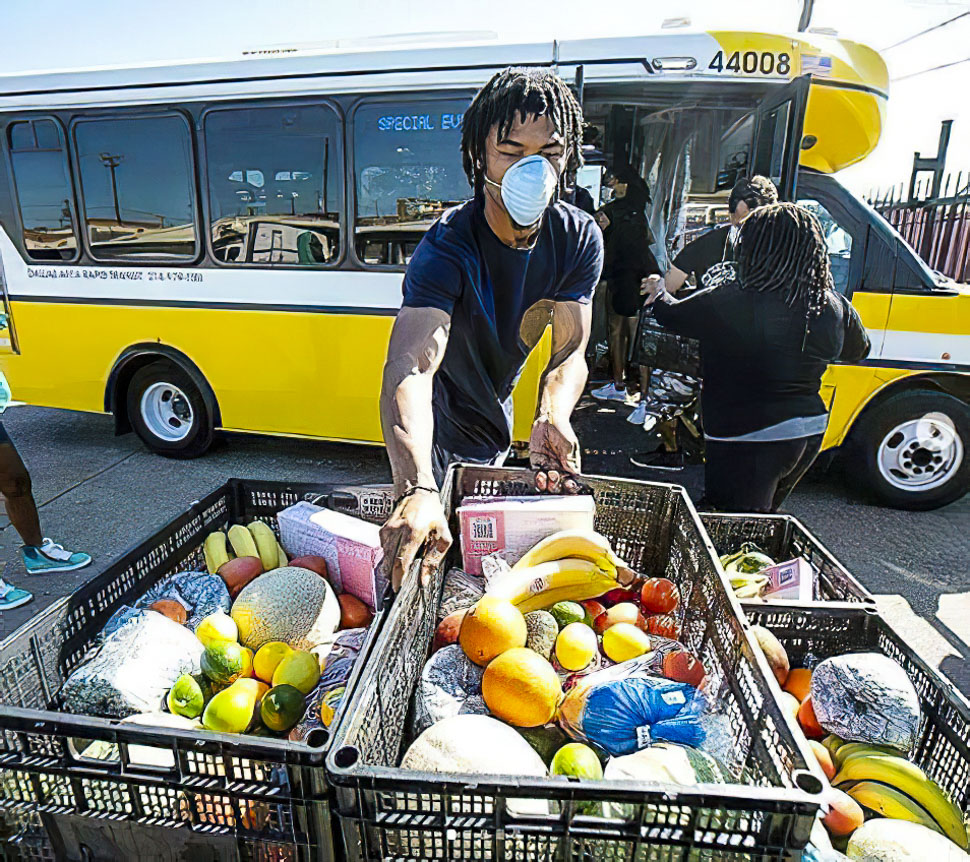 DI: COVID-19 has reduced the use of DART. How did DART put that bandwidth to work?
GE: For a quarter of my DART tenure, we've been dealing with the fallout from COVID-19. We changed our service shortly after the stay-at-home orders were issued. While we were adjusting our service, I began looking at ways our excess capacity could be put to use. We started a program called DART Serves, which has helped school districts—including Dallas ISD, Richardson ISD, and Garland ISD—deliver more than 75,000 meals to school children across the region (as of June 30), and supports nonprofits and social support groups.
For our paratransit riders, who can use shuttle services across the region, we began offering a grocery pickup service. Paratransit riders can order their groceries through a shopping service, and then call us to arrange a grocery pickup from the store and drop-off at their home. Between April 15 and July 6, we completed 219 grocery deliveries. Our staff has done an excellent job of educating paratransit clients about which local stores have grocery pickup availability, and where to pick up their orders. As things continue to evolve, this may affect the shape of transit in the future.
DI: The decision to use paratransit vehicles to deliver groceries to vulnerable populations has the earmark of design thinking (solving problems through empathy). How did it come about?
GE: COVID-19 has impacted our ability to hold focus groups and survey our riders. Our executive leadership discussed how we can leverage our assets to support our community. We put a team together that included well-tenured staff from the mobility side that works very closely with 12,000 riders and know the needs those riders have. As we began to discuss ideas, we were able to leverage the experience of those staff members to determine whether something would be successful or not. By using our existing phone-in paratransit booking services, instead of an app for food delivery, we ensured our riders had access to this new service; the paratransit ridership base is accustomed to calling DART by phone to book their services.
A version of this story first appeared on the Dallas Regional Chamber site. Dallas Innovates is a collaboration of D Magazine Partners and the Dallas Regional Chamber. This Q&A is part of an ongoing series of DRC interviews with representatives from our member organizations about how they are facing the COVID-19 pandemic.

Get on the list.
Dallas Innovates, every day.
Sign up to keep your eye on what's new and next in Dallas-Fort Worth, every day.