When you think of murals in Dallas, Deep Ellum may come to mind. Now Uptown Dallas is adding to the urban scene with its latest public art initiative.
"What once were plain concrete walls are now beautiful and bright works of art," Noelle LeVeaux, Uptown Dallas Inc.'s interim president, told Dallas Innovates. "It makes Uptown even that more enjoyable."
Over the past year, Uptown Dallas Inc. has been commissioning local artists, all but one of whom are women. Murals picture everything from butterflies to a trolley car to a fortune cookie message—all with the intent of "placemaking" Uptown and adding culture to the district. They don't hurt Uptown's social media presence, either.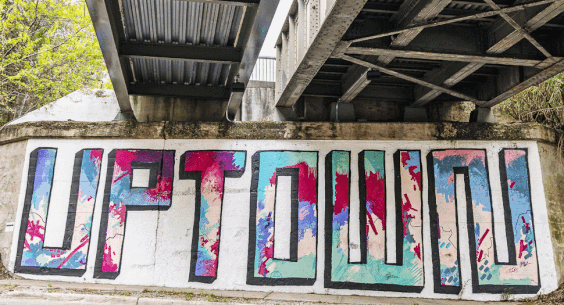 "With the largest demographic of Uptown being young professionals, and with social media making the world a more 'Instagramable' place, having sharable art is an added value worth the investment," Anita Simmons, Uptown Dallas Inc.'s director of marketing and communications, says.
Among the artists commissioned for the initiative were Mariel Pohlman and Corinne Bizzle who teamed up to create large murals on Cedar Springs—one of which is of a historic Uptown trolley nicknamed "Rosie" and another one titled "Meet Me in Uptown," which is a colorful mural of the word "Uptown."
"Mariel and I met for the first time less than a month before we created our murals together," Bizzle says. "We quickly realized, if you really want to get to know someone, do it through art. During the creation process, our primary focus was to combine our personalities with the vibrant diversity of the neighborhood and the history of Uptown."
Even if you don't have time to view the murals until the evening, don't worry: lighting has been added for nighttime viewing and public safety.
Uptown Dallas Inc. wanted to capture the district's "upscale, trendy and chic vibe" through these murals and was able to accomplish that with talented artists combining the old with the new in Uptown. 
"Before the murals, each underpass was sort of an afterthought," Pohlman said. "While painting, I realized just how many cars and pedestrians pass under them every single day. With my artwork, I'm hoping to create a moment in people's daily routine where they might look over and feel inspired."
Take a tour of Uptown
All photos courtesy of Uptown Dallas Inc.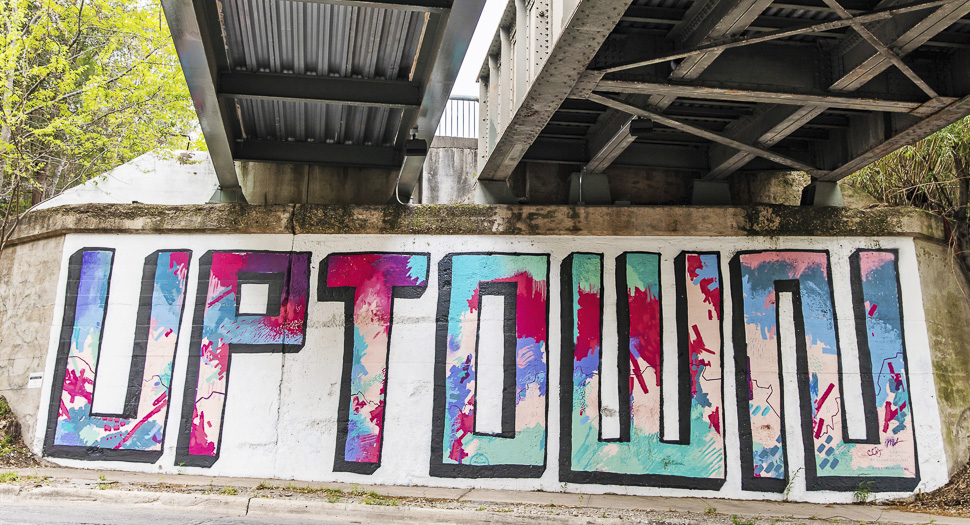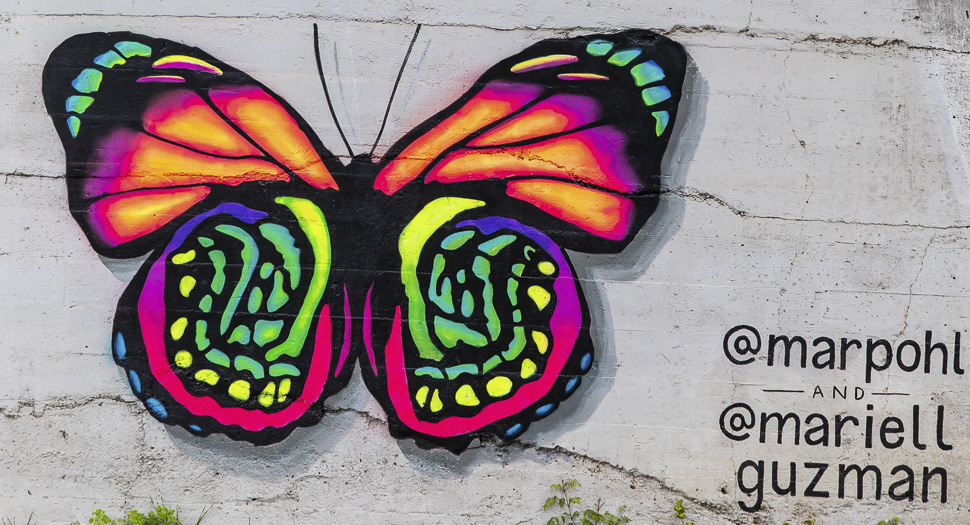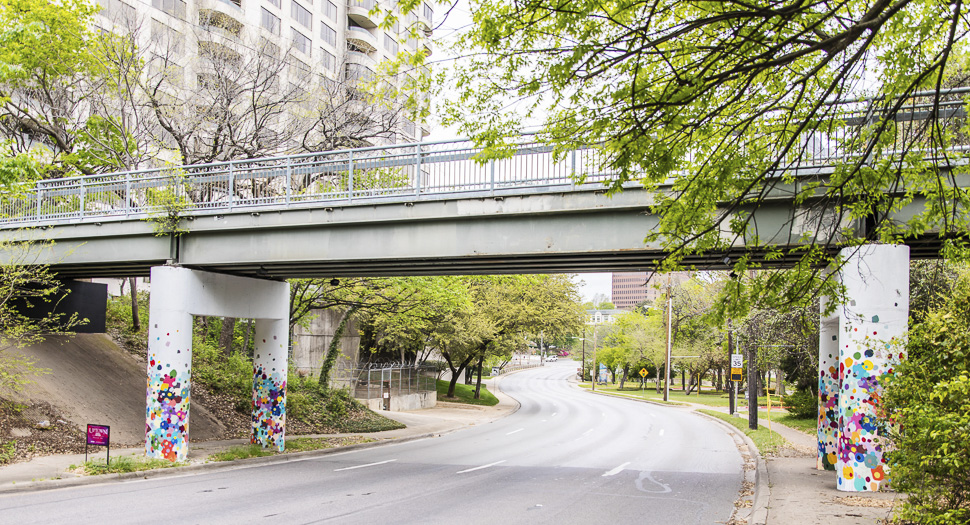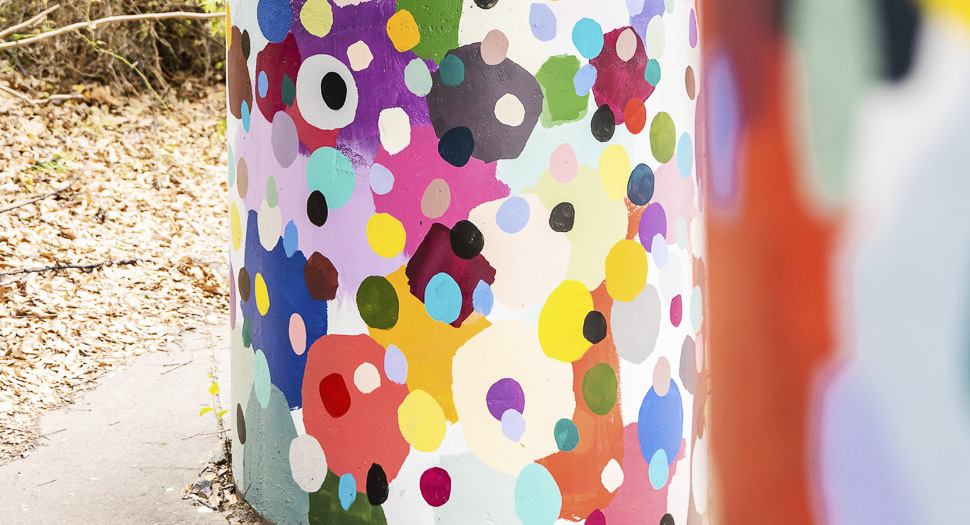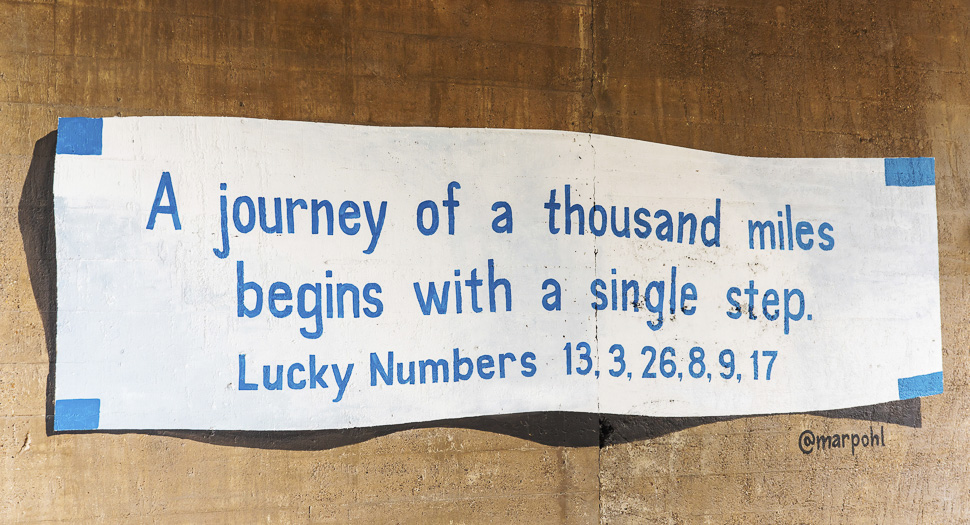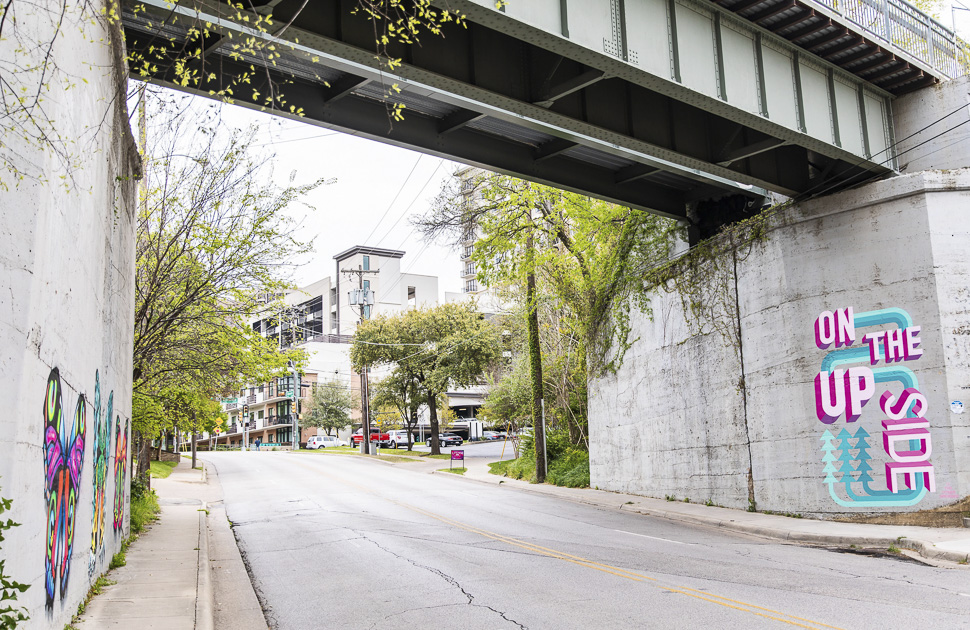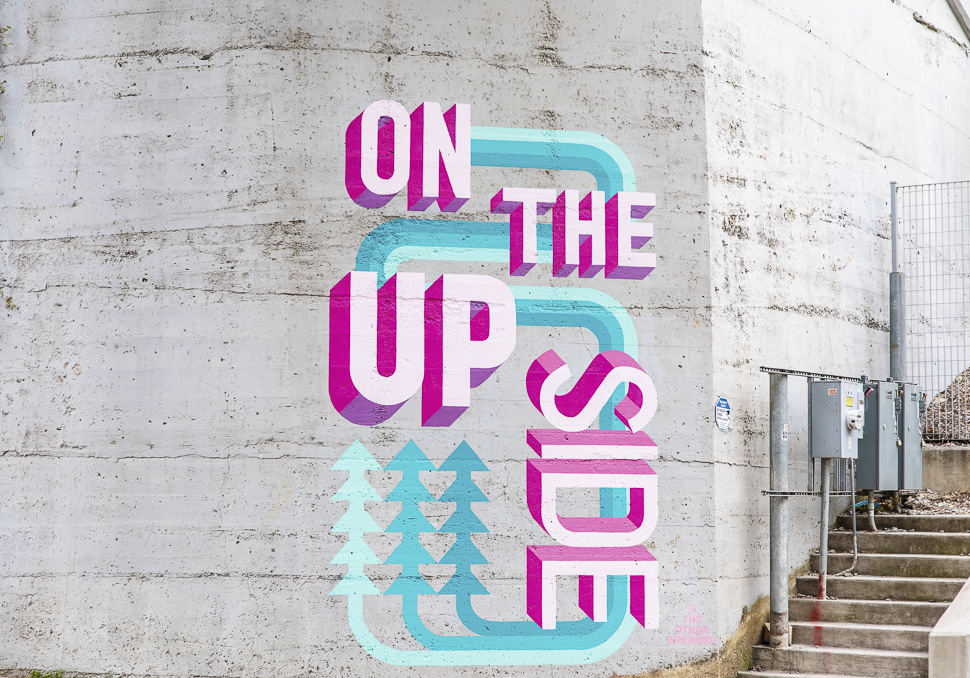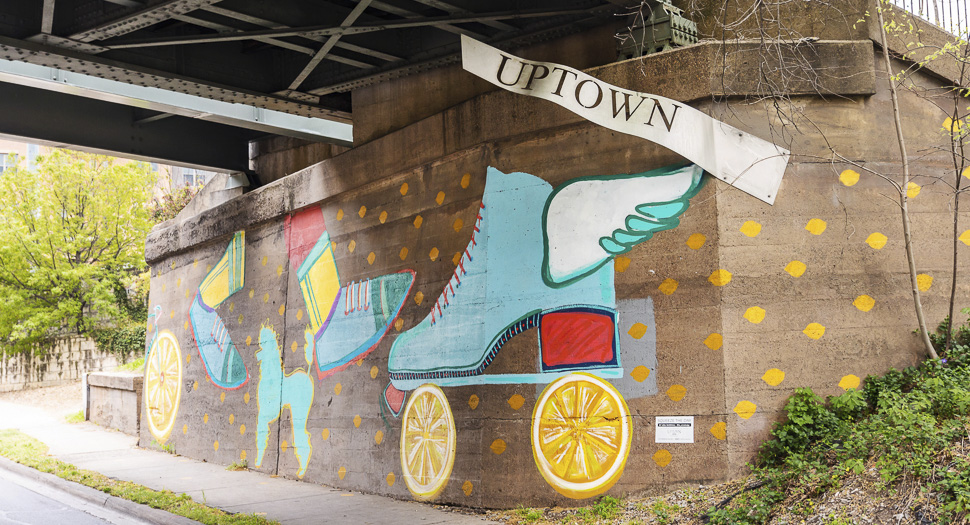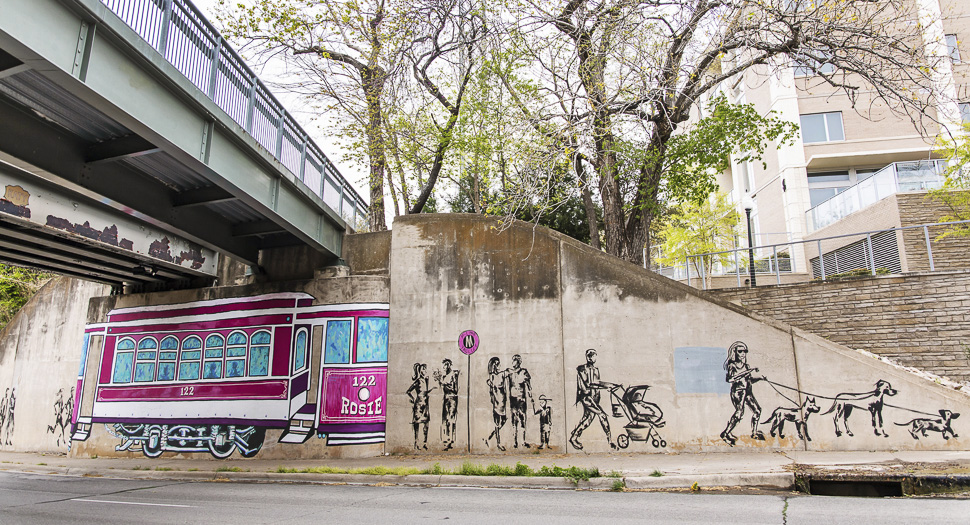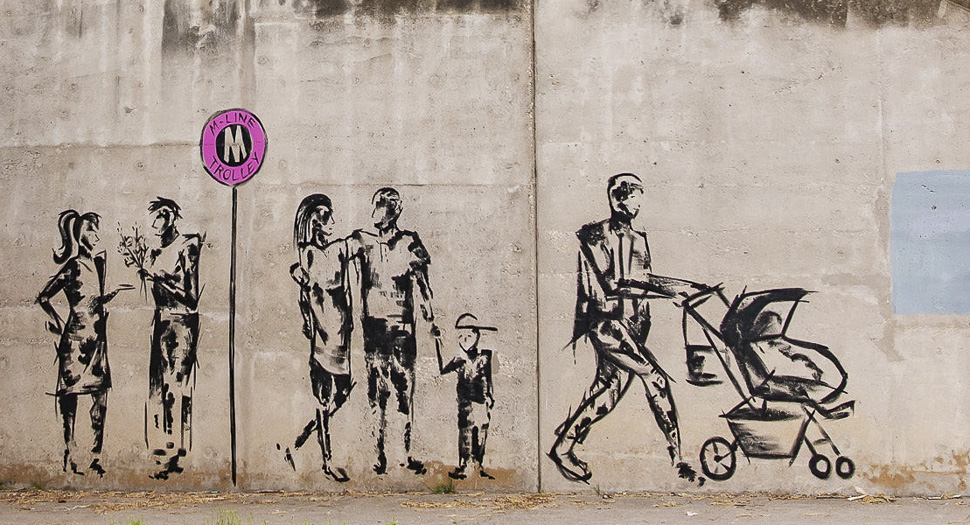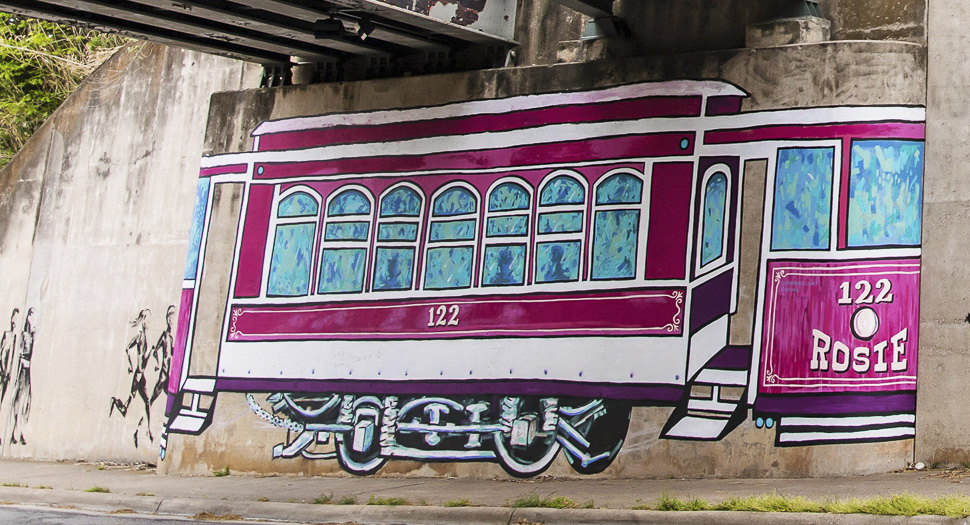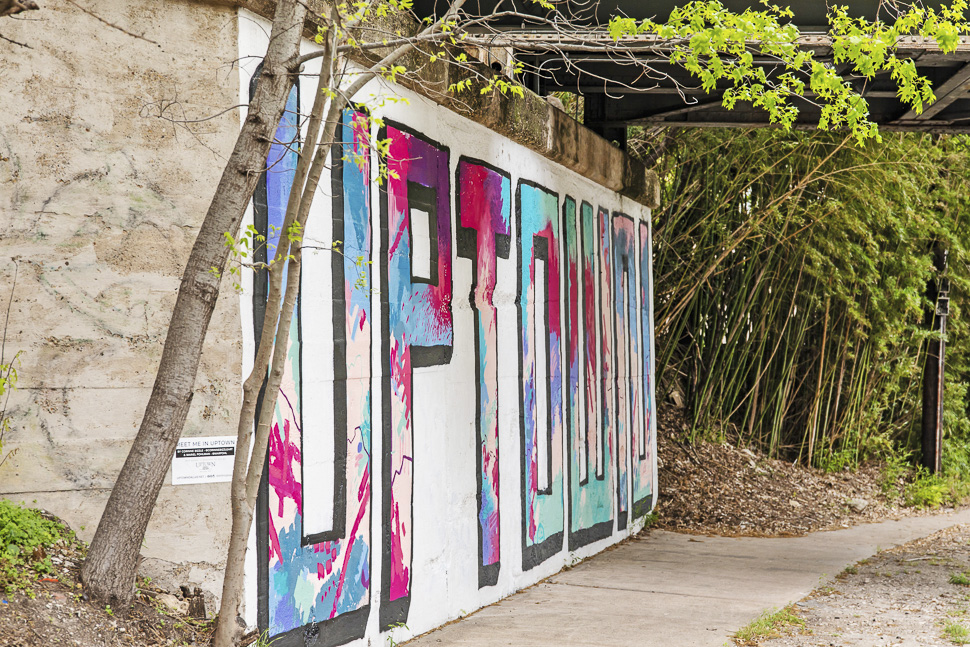 Get on the list.
Dallas Innovates, every day.
Sign up to keep your eye on what's new and next in Dallas-Fort Worth, every day.