This weekend, the Dallas Entrepreneur Center at Redbird ([email protected]) and Comerica Bank hosted their new pitch competition geared toward Southern Dallas entrepreneurs.

The contest gave six startups from the area the ability to pitch their ideas in an incubation-like manner.
"The startup scene in Dallas has traditionally neglected the innovation, brilliance, and ingenuity coming from Southern Dallas," Michelle Williams, executive director of The [email protected], previously told Dallas Innovates. "We chose to focus on this area to ensure those ideas and businesses received the exposure, support and funding they deserve."
The interactive pitch competition included a three-minute pitch of each team's idea, followed by a Q&A. Cash prizes were handed out to the top three presentations, with $10,000 going to the winner, $5,000 to second place, and $1,000 to the audience's choice.
Check out the photo gallery for a recap of the event, who pitched, and who won the prize money.
All photos by Rebeca Posadas-Nava.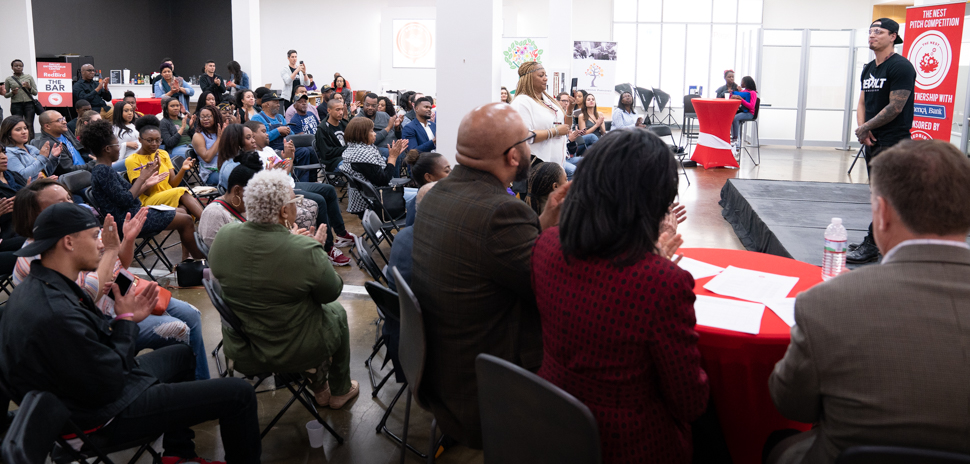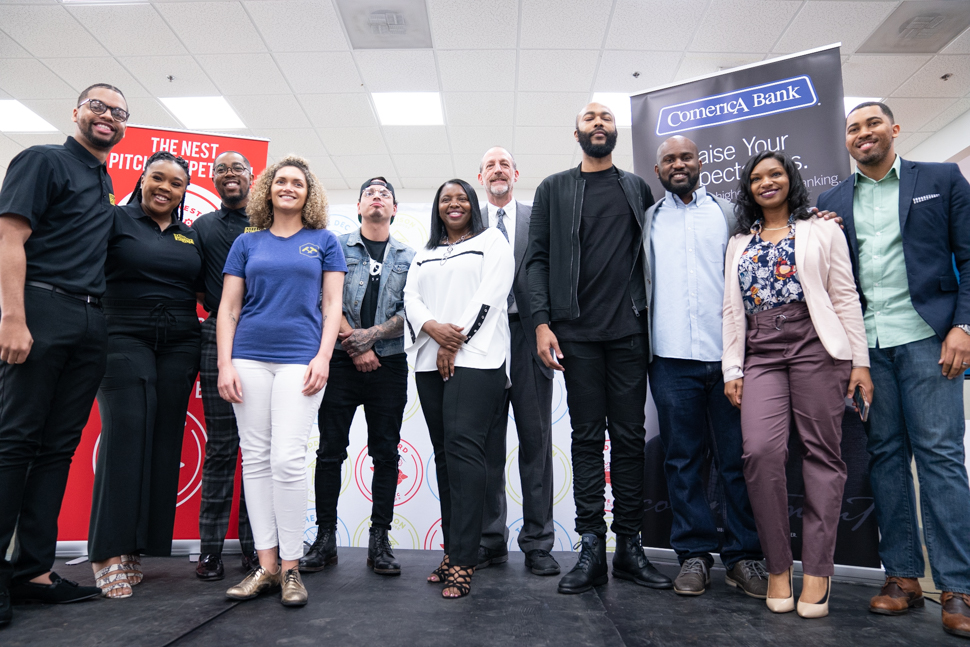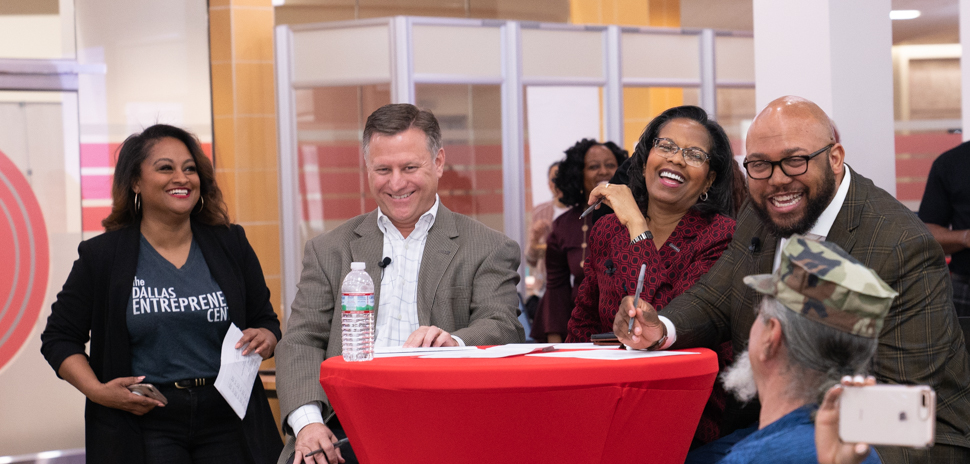 The competition was hosted by Michelle Williams, the executive director for the Southern Region at The DEC who oversaw the launch of the Redbird location.
Pictured above, Williams joins the panel of judges from Comerica Bank: Texas Market President Brian Foley, Executive Vice President Rhonda Davenport, and Interim President Matt Houston.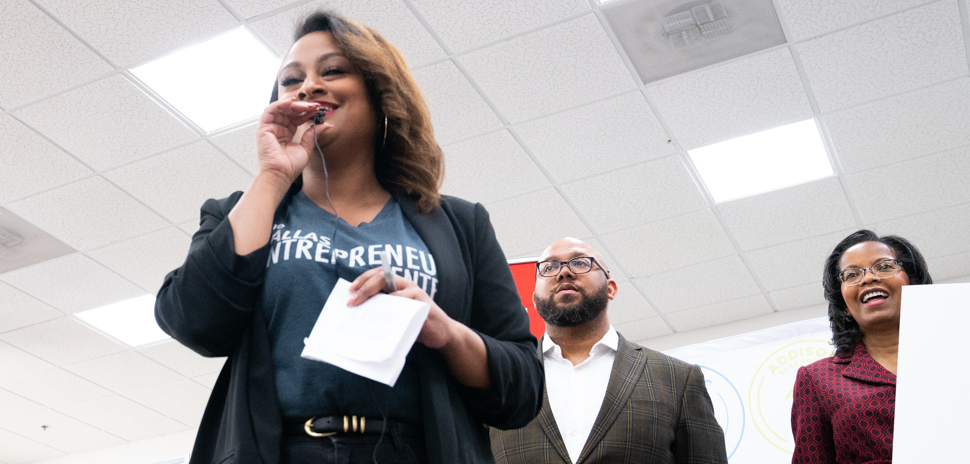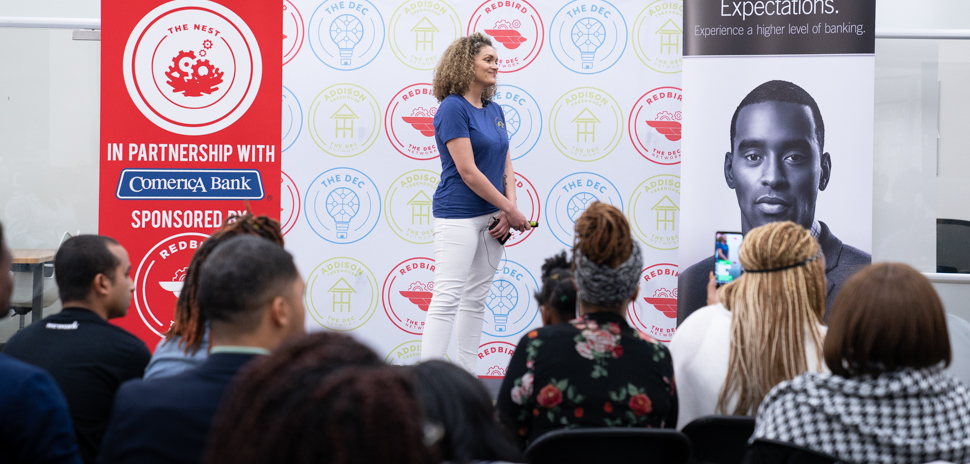 Keisha Whaley pitched Brass Tracks Collective to the judges, and won first place. "Brass Tracks is a creative experience agency. We provide experience for those trying to start in marketing and advertising," Whaley says.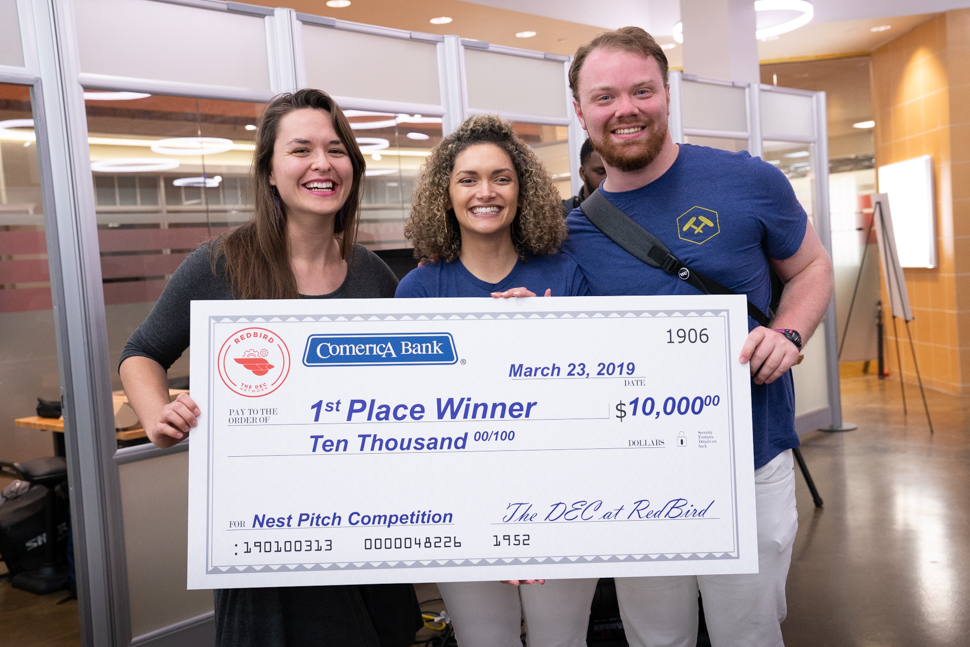 Above, Lizbet Palmer, a former apprentice of Brass Tracks Collective; Founder Keisha Whaley; and Caleb Moen, a current apprentice, pose with their $10,000 prize for winning the competition.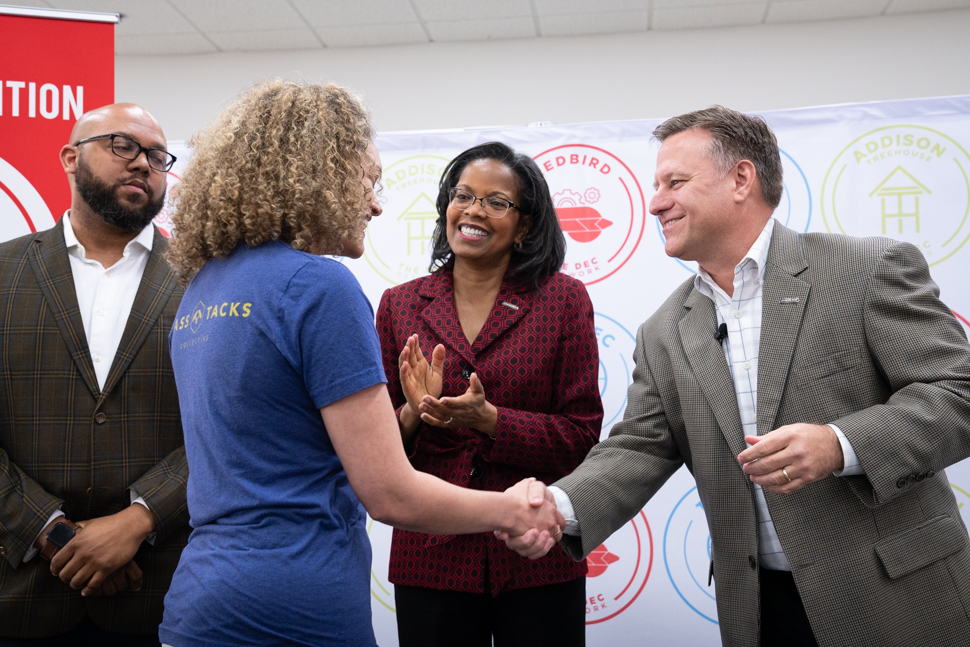 Above, Whaley shakes hands with judge Brian Foley. Whaley says she's thankful that she's able to serve the community by "not adhering to social norms," and she's excited to receive continual support from her community.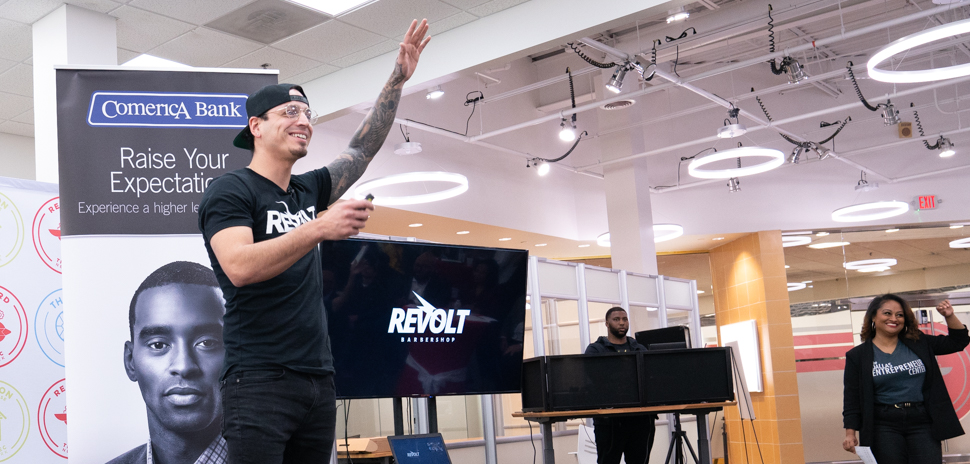 Julian Palafox pitched Revolt Barber shop, which he's opening in Oak Cliff in an abandoned building. So far, he's painted the outside and stripped the floors, and plans to bring the building back to life with vintage barber's chairs. "I don't just want to be a barber shop, I want to be a part of the community," Palafox says.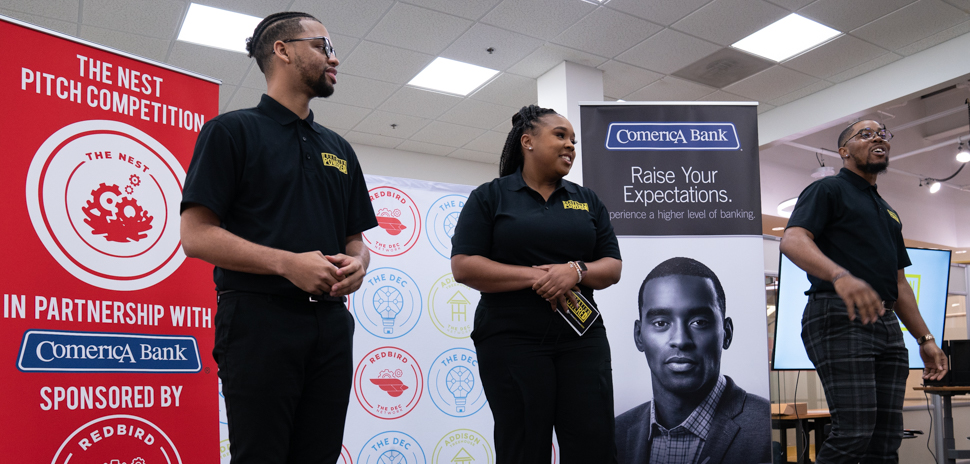 The Education PowerED team pitched their platform that connects educators with material curated towards black students, and earned the people's choice award of $1,000. Education PowerED hopes to bridge the performance gap between white and black students by making content that's accessible to educators that black students can relate to.
Pictured above from left: Founders David Mcdonald, Danielle Smith, and Andre Ross.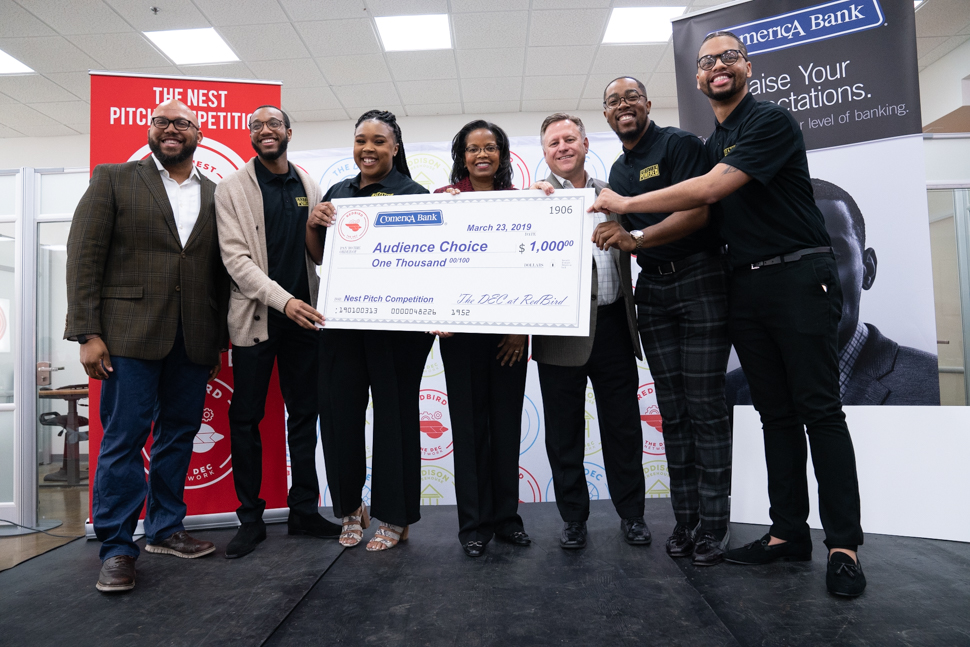 "It's good to know that we won this ward because our community supported us, the community that we are trying to serve," Ross says.
Above, from left to right: Matt Houston, Cameron Maxwell, Danielle Smith, Rhonda Davenport, Brian Foley, Andre Ross, David McDonald.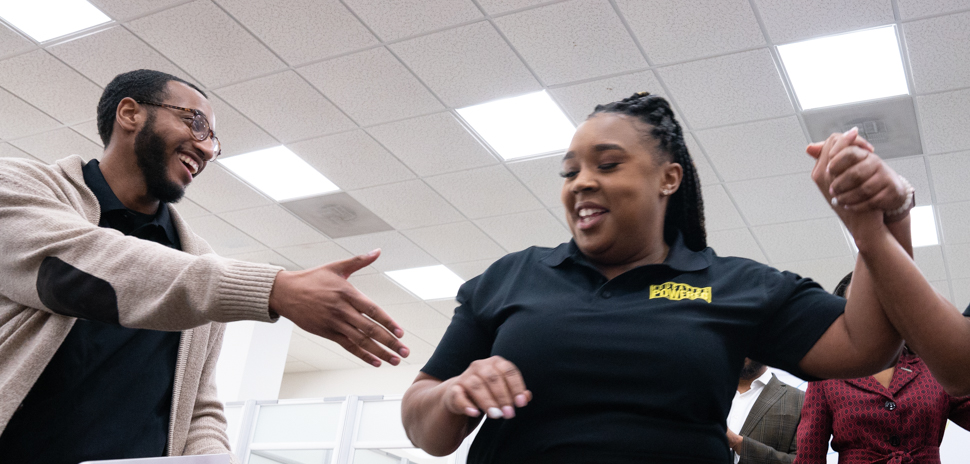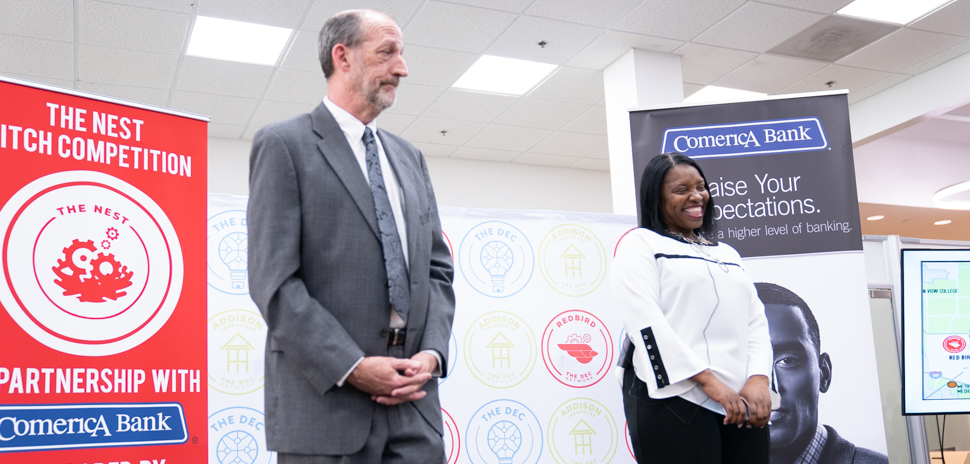 Program Director Dennis Luellen and Executive Director Valerie Ballard pitched North Texas Capacity Builders, which creates communities for veterans by building neighborhoods of tiny houses.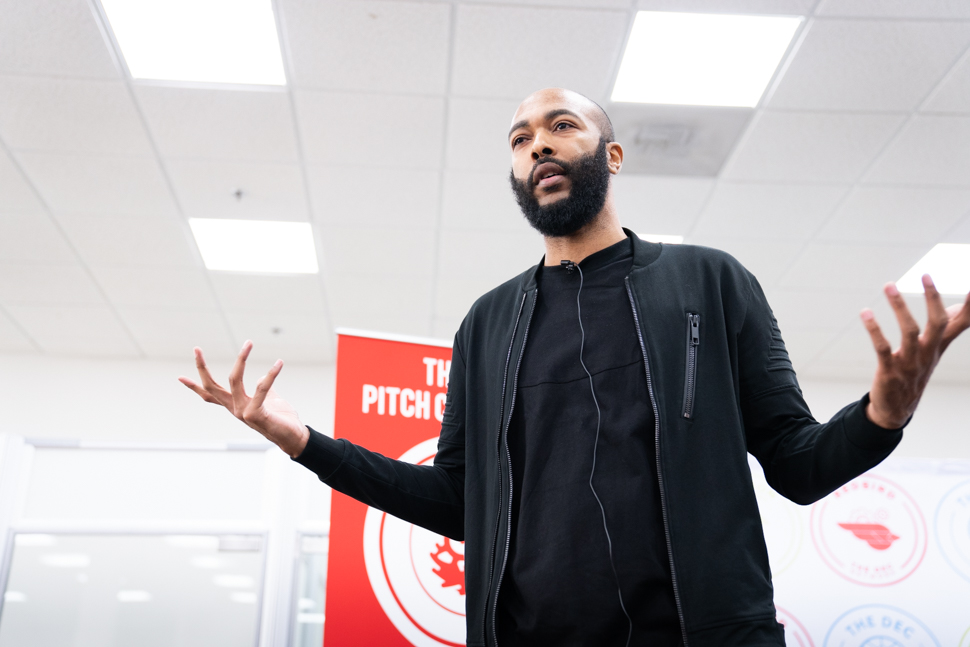 Maxie Taylor pitched Goodieboxx, a service that intends to "bridge the gap between retail and tech."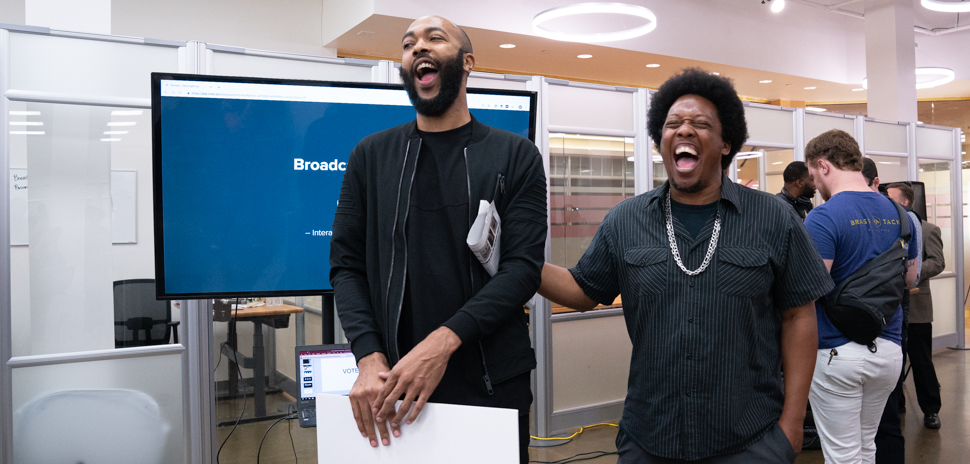 Taylor's Goodieboxx won second place and was awarded $5,000 by the judges.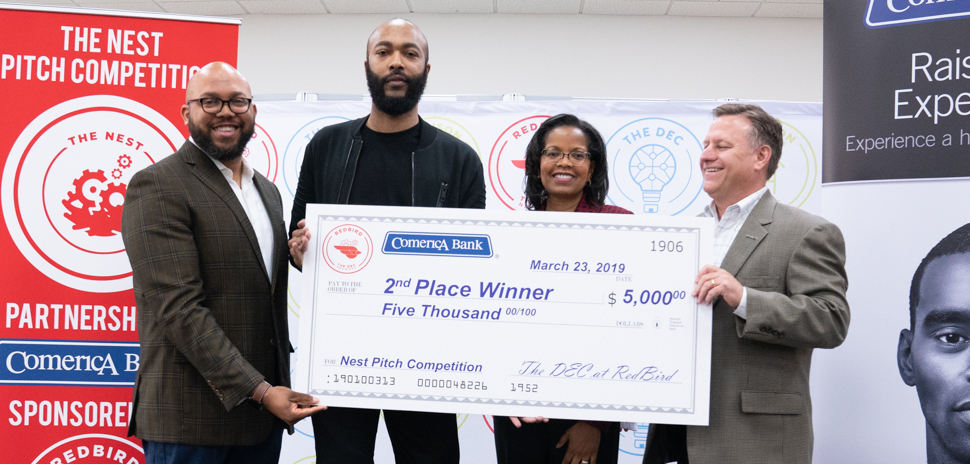 Get on the list.
Dallas Innovates, every day.
Sign up to keep your eye on what's new and next in Dallas-Fort Worth, every day.