North Texas is a big place, with plenty to do, see, hear, and watch. So, we scour the internet every week to find events and activities for you. As always, events may change at any time, so check the event website or registration page for the latest details. 
---
THURSDAY, NOV. 23
MAGICAL WINTER LIGHTS DFW
Lone Star Park, 1000 Lone Star Parkway, in Grand Prairie
Open through Jan. 7 
This multicultural lights festival will include performances such as Chinese acrobatics, carnival rides, games, food, drinks, live music, and of course light and lantern exhibitions. It's one of the largest holiday light festivals in DFW, according to organizers. 
Adult tickets are $21, senior and child tickets are $13.
For more information go here.
---
FRIDAY, NOV. 24
TRUTH: 24 FRAMES PER SECOND
Dallas Museum of Art, 1717 N. Harwood St., in Dallas
Daily through Jan. 28
11 a.m. – 5 p.m.
Inspired by the DMA's film and video holdings, Truth: 24 Frames Per Second is the first major exhibition in the museum's history dedicated to time-based media and aims to explore the nature of truth and reality in contemporary life. The exhibit brings together 24 pioneers of film and video with more than six decades of work focused on pressing contemporary themes, such as race relations, political unrest, sexual identity, and the media.
Tickets are $16.
For more information go here.
—
THE DRAMASTICS: A PUNK ROCK VICTORY TWISTER IN TEXAS
Nasher Sculpture Center, 2001 Flora St., in Dallas
Daily through Jan. 28
11 a.m. – 5 p.m.
In a "fantastical cornucopia of color, form, and gesture," Nathan Carter presents the story of a fictional punk rock band who call themselves The DRAMASTICS, according to organizers. The band, and the world Carter created for them, are the focus of Carter's first video titled The DRAMASTICS are Loud (2016). It's a story of a group's rise to stardom in a series of vignettes, starting with The DRAMASTICS' formation at Booker T. Washington High School for the Performing and Visual Arts in Dallas and "ending incredibly" with a world tour finale in Paris.
Tickets are $10
For more information go here.
---
SATURDAY, NOV. 25
WEEKLY VIDEO GAME NIGHT
TheLab.ms Education Center, 1915 N. Central Expressway, Suite 370, in Plano
7-10 p.m.
Join the folks at TheLab.ms on Saturday night to play single-screen, multiplayer games such as:
Really Good Battle
Rocket League
Tower Fall Ascension
Knight Squad
Cluster Puck 99
Keep Talking And Nobody Explodes
You don't have to be a member to attend game night. There are plenty of controllers and beverages (and almost always pizza), according to organizers. You can also get a tour of the makersspace.
Free
Find more information here.
—
SMALL BUSINESS SATURDAY 
Community Beer Co., 1530 Inspiration Dr., Suite 200, in Dallas
noon – 6 p.m.
Little D Markets celebrates small businesses and beer at its fourth annual pet and family-friendly Small Business Saturday. The event will have seasonal beers, more than 25 local vendors to shop from, live music, food, and food trucks.
Free
Find more information here.
---
SUNDAY, NOV. 26
CODE CAMP WORKSHOP 
NoD Coworking, 17290 Preston Road, Suite 300, in Dallas
2-4 p.m.

Free Code Camp, a nonprofit organization of people learning to code, will host a workshop at the north Dallas coworking space. Meet fellow campers and work on your own or collaborate with others.
Free
Find more information here.
---
MONDAY, NOV. 27
MONEY TALKS DALLAS NETWORKING PARTY
Campisi's, 1520 Elm St., in Dallas
5 – 6:30 p.m.

Head to Campisi's for drinks and Italian food then top off the night with this networking event linking small business owners and future entrepreneurs together. 
Free
Register and find more information here.
---
TUESDAY, NOV. 28
IBM TECH TALK: BLOCKCHAIN 
Coding Dojo, 900 Jackson St., Suite 410, in Dallas
6:30 p.m.

This tech talk will provide an introductory and fundamentals overview, discussing blockchain as a disruptive innovation, according to organizers. Topics and use cases will cover how blockchain is an opportunity to impact most industry and business transactions on a global scale. Walk-ins are welcome.
Free
Find more information here.
—
TEXAS INVENTORS NOVEMBER MEETING
Davis Library, 7501 Independence Parkway, in Plano
7 – 8:30 p.m.
Take advantage of the many resources offered at this event, whether its receiving legal advice from Texas Inventors president, Bob Wise, or learning from a patent agent, a prototype expert, or successful inventor. There will be ample opportunities to network and take your product development to the next level.
Visitors may attend first meeting free. Yearly membership dues are $30.
Find more information here.
—
DALLASITES101 INSTAGRAM WORKSHOP
WeWork Uptown, 1920 McKinney Ave., in Dallas
6 – 9 p.m.
Want to know how WeWork went from 0 to 65,000 Instagram followers in less than three years? This workshop has all of the answers. Enjoy drinks and light bites while you learn all of the tips and tricks to successfully managing your Instagram. In this workshop you will learn how to increase your following, develop a brand voice, form strategic partnerships, network, edit photos, use analytics, and much more. 
Tickets are $50.
Purchase tickets and find more information here.
---
WEDNESDAY, NOV. 29
1 MILLION CUPS
The DEC, 311 N. Market St., in Dallas; Ensemble Coworking, 1617 Park Place Ave., Suite 110, in Fort Worth; LaunchPad City, 6170 Research Road, in Frisco
9 – 10 a.m.
On Wednesday mornings, one or two early-stage businesses present their companies to their communities. 1 Million Cups is a free, national program designed to educate, engage, and connect entrepreneurs. 
Free
Register and find more information by clicking the respective community here.
—
DANIEL MENDELSOHN
Dallas Museum of Art, 1717 N. Harwood St., in Dallas
7:30 p.m.
Daniel Mendelsohn, international bestselling author, award-winning critic and essayist, National Book Critics Circle Award and the National Jewish Book Award recipient for The Lost: A Search for Six of Six Million, will talk about his latest book, An Odyssey: A Father, a Son, and an Epic.
Public $40, DMA Member/Educator $30, Student $20
Purchase tickets and find more information here.
---
THURSDAY, NOV. 30
TECH TITANS: ANALYTICS & INSIGHTS LUNCH 'N LEARN
SMU in Plano, 5236 Tennyson Parkway, in Plano
11:30 a.m. – 1 p.m.
This Tech Titans panel discussion will focus on best practices for using data, knowing and communicating what is important to your audience, evaluating the impact and potential ramifications of your analyses, and tips for presenting to the C-suite.
Tickets are $10 members and $20 for nonmembers.
Purchase tickets and find more information here.
---
THURSDAY, NOV. 30 
UNBRANDED
D P & L, 222 Browder St., in Dallas
Ongoing through Dec. 16
Thursdays through Saturdays
Don't miss this trendy pop-up shop opening its doors in a vacant space for its fourth year in Dallas. Unbranded invites customers to shop a new selection of vendors for more unique and personalized gifts. Also, the shop offers a gift-wrapping station to accompany any purchase. Unbranded offers startups the opportunity to transform from a startup into full-scale businesses.
Learn more about Unbranded here. 
---
FRIDAY, DEC. 1
COLLIN COUNTY BUSINESS ALLIANCE 6TH ANNIVERSARY LUNCHEON:
THE COMMUNICATION REVOLUTION, FEATURING ARIANNA HUFFINGTON
Capital One Conference Center, 8036 Dominion Parkway, in Plano
11 a.m. – 2 p.m.
The Collin County Business Alliance celebrates its sixth anniversary with a luncheon event featuring Huffington Post founder, Thrive Global founder and CEO, and international best-selling author Arianna Huffington. CCBA Chairman and Capital One Financial Services President Sanjiv Yajnik will serve as moderator. As a key figure in the current communications revolution, Huffington will discuss new media, politics, the economy, and lessons learned on the road to success. In addition, Charlotte Jones Anderson, Dallas Cowboys executive vice president and chief brand officer, will be honored with the Collin County Leadership Award.
Individual tickets are $150.
Purchase tickets and find more information here.

Credits: All photos, logos, and brand images are the property of their respective owners. Company, product, and service names used on this website are for identification purposes only. Trademarks included are the property of their respective owners.
Feature art: Dallas Innovates photo montage. Credits clockwise from upper left: Magical Winter Lights at Lone Star Park, The Dramastics at the Nasher, Truth: 24 Frames Per Second at the DMA, Blockchain zapp2photo via istockphoto.
Please visit the event websites for the latest updates on days, times, and location.
---
READ NEXT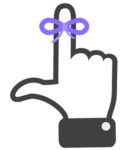 Save The Date: The Great Seed Bomb Throw Finale, Texas Marketing Summit, & Bitcoin, Ethereum, and Blockchain Super Conference
YOU WON'T WANT TO MISS THESE UPCOMING EVENTS
Fill your calendar with the most innovative events in Dallas. Whether you're interested in attending a workshop, conference or networking happy hour, Dallas Innovates is here to provide you a guide for the who, what, and where of innovation in Dallas. Find upcoming events here.
---
WHAT'S ON YOUR CALENDAR?
Know of a great event? Tell us about it here. 

Get on the list.
Sign up to keep your eye on what's new and next in Dallas-Fort Worth, every day. 
And, you'll be the first to get the digital edition of our new Dallas Innovates magazine: 
The annual edition publishes in January