North Texas is a big place, with plenty to do, see, hear, and watch. So, we scour the internet every week to find events and activities for you. As always, events may change at any time, so check the event website or registration page for the latest details. 
---
THURSDAY, JUNE 28
MARTY & RICHARD RAY COLLABORATIVE EXHIBIT
The Goldmark Cultural Center, 13999 Goldmark Drive in Dallas 
9:30 a.m. – 4:30 p.m. 
This exhibit was extended until June 29 for the people of Dallas to enjoy the fantastic artwork of duo Marty and Richard Ray. The collection includes more than 40 pottery pieces and paintings, and is the first collaboration exhibit by the two Dallas artists. A portion of sales will be donated to the Marty and Richard Ray Education Fund through the DCCCD Foundation to benefit art majors. 
Free
For more information go here.
—
PER SCHOLAS DALLAS GRAND OPENING CELEBRATION 
211 N. Ervay St, in Dallas
6 – 8 p.m. 
Join Per Scholas in celebrating the Grand Opening of its new site in Dallas. Explore the state-of-the-art training center as well as hear from students and alumni, advisory board members, and staff from across DFW. With this new space, Per Scholas will be able to serve to 200 students each year and help expand training offerings for Dallas employers. 
Free
For more information go here.
---
FRIDAY, JUNE 29
TEXAS ALE PROJECT'S PALE ALE SALES BENEFIT HCC 
Texas Ale Project, 1001 N. Riverfront Blvd, in Dallas
4 – 9 p.m. 
In honor of TAP's one year anniversary of its Good to Go Pale Ale, all of the money raised from sales will go to Honor Courage Commitment. This event will be a celebration for all of the veterans that HCC serves, and to make the celebration even better there will be 12 unique beers on tap, food you can buy, and the special check presentation to HCC that will take place at 6:30 p.m.
Free
—
THE AFRICAN FILM FESTIVAL (TAFF)
African American Museum, 3536 Grand Ave, in Dallas
Begins at 6 p.m. 
This nonprofit is dedicated to African motion pictures and will host a 5-day festival that will include different film screenings, interactive workshops, African storytelling, and an Awards Night. Film lovers from across North Texas will be able to witness African stories and filmmakers from 27 countries at the African American Museum. 
Tickets range from free to $150.
To purchase tickets and find more information, go here.
—
CREATE CONTENT THAT CONVERTS
Capital Factory + The DEC, 3102 Oak Lawn Ave, in Dallas
noon – 1 p.m. 
Join the Dallas Entrepreneur Center for an event filled with information about growing your company through quality advertising. Jake Jordan, the co-founder of Real Life Brand and five-time American Marketing Association Award winner, will be there to speak about his experiences in advertising along with his three step framework that will help you gain more clients. 
Free
To register and find more information, go here.
---
SUNDAY, JULY 1
DALLAS WOMEN ENTREPRENEURS NETWORKING
Rosewood Mansion, 2821 Turtle Creek Blvd, in Dallas
4 – 6 p.m. 
This networking event is aimed to help experienced professionals to new entrepreneurs, and everyone in between. Plan to connect with a thriving community of business women who meet monthly to share stories, generate ideas, form friendships, and simply relax and have fun, according to the event site. 
Tickets are $49.
To buy tickets and find more information, go here.
—
BRANDING WORKSHOP
Meek Mind WorkShop, 10935 Estate Lane, in Dallas
9 – 11 a.m. 
Meek Mind is hosting this event that gives attendees more knowledge about different agencies' branding practices, the opportunity to network, and also to explore the minds of different branding professionals. 
Tickets are $45.
To buy tickets and find more information, go here.
---
WEDNESDAY, JULY 4
FACILITATION SKILLS WORKSHOP
Downtown Republic Center, 325 N. Paul St., Suite 3100, in Dallas
9 a.m. – 4:30 p.m. 
Darlene Hunter & Associates LLC is hosting this workshop in hopes of helping businesses become more informed about facilitation and what it entails. This event will identify facilitation's purpose and benefits, discuss the role of a facilitator, provide tips, and much more. 
Tickets are $285.
To buy tickets and find more information, go here.

Credits: All photos, logos, and brand images are the property of their respective owners. Company, product, and service names used on this website are for identification purposes only. Trademarks included are the property of their respective owners.
Feature art: 
Please visit the event websites for the latest updates on days, times, and location.
---
READ NEXT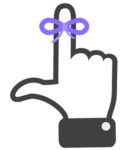 Save The Date: How to Communicate with Developers, TREC Shark Tank, & Bitcoin, Ethereum, + Blockchain Superconference
YOU WON'T WANT TO MISS THESE UPCOMING EVENTS
Fill your calendar with the most innovative events in Dallas. Whether you're interested in attending a workshop, conference or networking happy hour, Dallas Innovates is here to provide you a guide for the who, what, and where of innovation in Dallas. Find upcoming events here.
---
WHAT'S ON YOUR CALENDAR?
Know of a great event? Tell us about it here. 

Get on the list.
Dallas Innovates, every day. 
Sign up to keep your eye on what's new and next in Dallas-Fort Worth, every day.