North Texas is a big place, with plenty to do, see, hear, and watch. So, we scour the internet every week to find events and activities for you. As always, events may change at any time, so check the event website or registration page for the latest details. 
---
THURSDAY, JAN. 11
RAW NATURAL BORN ARTISTS — DALLAS
Gas Monkey, 10110 Technology Blvd. E., in Dallas  
7 p.m.
RAW natural born artists is an international community made up of creative individuals across the globe, with the mission of providing a showcase for a wide range of artists, according to the event website. Through this multi-city art show, local artists are able to show their work whether it be in the visual arts, film, fashion, music, performance arts, hair and makeup artistry, or photography. Check out the line up of artists that will show in Dallas and support the local art community.
Tickets are $22 in advance and $30 at the door. 
To register and find more information, go here.
—
SOUTHERN DALLAS WORKFORCE DEVELOPMENT WORKSHOP
Thurgood Marshall Recreation Center, 5150 Mark Trail Way, in Dallas
6 – 9 p.m.
Dallas County Community College District, Dallas Black Chamber of Commerce, Oak Cliff Chamber of Commerce, and more will be vendors in the first part of the Thurgood Marshall Recreation Center's Workforce Development Workshop. Immediately following the job training vendor fair, Dallas City Council member Casey Thomas will moderate a panel on the work climate in Dallas.
Free
For more information go here.
---
SATURDAY, JAN. 13
BE LIVELY WITH BUMBLE
LIVELY Dallas Pop Up, 3699 McKinney Ave., Suite 305, in Dallas
2 – 5 p.m.
Undergarments brand LIVELY is teaming with Bumble to bring a panel of women together for "Business Women Winning With Body & Brains" at its pop up shop in Uptown. According to the event website, Dallas influencer Kelsey Lemons will host the panel with LIVELY's Founder and CEO Michelle Cordeiro Grant, fitness blogger Karen Lao, and Brit Rettig, founder of GRIT Fitness.
Free
To register and find more information, go here.
---
MONDAY, JAN. 15
MARTIN LUTHER KING, JR., PARADE
Beginning at Holmes Street and MLK Boulevard in Dallas
10 a.m.
With more than 250,000 expected parade spectators and participants, the MLK parade is considered one of the largest commemorative events held in the U.S., according to the event website. The parade wraps up a weekend-long series of events hosted by the Martin Luther King, Jr. Community Center. The parade will begin at Holmes Street and MLK Boulevard and wrap up at Fair Park. 
Free
For more information go here.
---
TUESDAY, JAN. 16
INTRO TO FUNDRAISING IN TEXAS
The Dallas Entrepreneur Center, 311 N. Market St., in Dallas
4 – 7 p.m.
Capital Factory's Founder and Executive Director Joshua Baer will host an informative discussion on how to fundraise capital for your startup, followed by an Ask Me Anything session. Questions such as "how do I find my first investor?" and "should I join an accelerator" and more will be covered.
Tickets are $10.
To register and find more information, go here. 
---
THURSDAY, JAN. 18
FOUNDERS LIVE
NOD Coworking, 17290 Preston Road, Suite 300, in Dallas
6 – 9 p.m.
The competitive happy hour returns this month with the opportunity for five startups to pitch their 99-second idea for $5,000 web services credit from Amazon Web Services. After the pitches and audience Q&A, the crowd will vote on a winner who will not only receive recognition from the crowd, but also the opportunity to talk more about their product or service. The event is free and open to the public to network and enjoy food and drinks. 
Free
To register and find more information, go here.
---
THURSDAY, JAN. 18-20
FRANCHISE EXPO SOUTH
Kay Bailey Hutchison Convention Center, 650 S. Griffin St., in Dallas 
10 a.m. – 4 p.m. each day
If you are interested in owning a franchise business, don't miss this expo event dedicated to connecting people with franchise brands at every investment level. Exhibitors range from 7-ELEVEN to CoolGreens to Pita Pit, and there will be one-on-one coaching, business advice, and startup support from successful executives across multiple industries and skill areas right on the show floor.
To register and find more information, go here.

Credits: All photos, logos, and brand images are the property of their respective owners. Company, product, and service names used on this website are for identification purposes only. Trademarks included are the property of their respective owners.
Feature art: 
Please visit the event websites for the latest updates on days, times, and location.
---
READ NEXT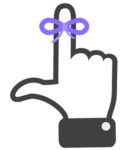 Save The Date: Dallas ISD STEM Expo, Automation Everywhere, & International Supercomputing Conference
YOU WON'T WANT TO MISS THESE UPCOMING EVENTS
Fill your calendar with the most innovative events in Dallas. Whether you're interested in attending a workshop, conference or networking happy hour, Dallas Innovates is here to provide you a guide for the who, what, and where of innovation in Dallas. Find upcoming events here.
---
WHAT'S ON YOUR CALENDAR?
Know of a great event? Tell us about it here. 

Get on the list.
Sign up to keep your eye on what's new and next in Dallas-Fort Worth, every day.