North Texas is a big place, with plenty to do, see, hear, and watch. So, we scour the internet every week to find events and activities for you. As always, events may change at any time, so check the event website or registration page for the latest details. 
---
THURSDAY, JULY 12
THE FEARLESS EVENT 
WeWork Uptown, 1920 McKinney Ave., in Dallas
6 – 8 p.m. 
The Fearless Event is calling on all professional Dallas women who want to be inspired and learn more about Christ through different speakers and a chance to network with other like-minded women. Along with food, drinks, goodie bags, and photo opportunities, women will "walk away with practical emotional, spiritual, and mental stewardship skills to use as you execute God's call on your life," according to the event page. 
Tickets start at $20.
To purchase tickets and find more information, go here.
---
SATURDAY, JULY 14
TAP INTO YOUR GENIUS
Venture X Galleria, 5301 Alpha Road, in Dallas 
7 – 10 p.m. 
Enjoy a unique night full of entertainment that will include cinema, live performances, and interactive experiences that will help guide the audience to tap into their inner genius. This event will include performers such as Angel Ribo, the coach to more than 1,500 CEOs, and Oliver Bennett Schlaffer, renowned cellist and best-selling author. These speakers will start the discussion on the different steps that will help your business life and will let the other great minds of DFW get to share their thoughts and ideas about the conversion of tapping into your genius.  
Tickets start at $47.
To purchase tickets and find more information, go here.
—
TECH LADIES DALLAS BRAINSTORMING BRUNCH
RevTech, 8144 Walnut Hill Lane, Suite 310, in Dallas
10 a.m. – noon
Dallas Tech Ladies will be hosting its first brainstorming brunch event of the year at RevTech. This event will focus on brainstorming, collaborating, and networking with other women in tech throughout the DFW area. Along with great brainstorming ideas, there will be brunch tacos and a mimosa bar provided by the sponsor and host, RevTech.
Free
For more information, go here.
---
SUNDAY, JULY 15
FIFA WORLD CUP FINALS WATCH PARTY PRESENTED BY COCA-COLA
Klyde Warren Park in downtown Dallas
8 a.m. to 2 p.m.
It's billed as Dallas' biggest World Cup Finals watch party and Coca-Cola said it expects up to 3,000 people to attend. Events will include a DJ, tailgate games, food trucks, a surprise soccer guest, and a giant screen TV to watch the game between France and Croatia.
Free
For more information go here.
SURF FOR STEM – ROOFTOP WORKOUT
The Adolphus Hotel, 1321 Commerce St, in Dallas
9 – 11 a.m. 
Join City Surf Fitness for a surf-inspired strength and conditioning workout overlooking the beautiful city of Dallas. Each ticket will include: a donation to Millennials for STEM, a surfboard reservation, three sessions class pass, and one free mimosa. All of the proceeds from this event will support the upcoming Celebration of STEM at Klyde Warren Park. 
Tickets are $20.
To purchase tickets and find more information, go here.
---
MONDAY, JULY 16
FORWARDFW
Capital One Plano Conference Center, 8036 Dominion Parkway, in Dallas
8:45 a.m. – 7 p.m. 
This tech and data summit will showcase members in artificial intelligence, data transformation, and machine learning. Keynote speakers include Sam Charrington, founder of CloudPulse Strategies and host of "This Week in Machine Learning & AI" and Dr. Michio Kaku, famed futurist, theoretical physicist, and best-selling author. The event will allow attendees to choose which sessions are most interesting to them and the ability to network and make connections with other tech and data experts from DFW. 
Free
To register and find more information, go here.
—
BUILD AND BLOOM
The Centrum, 3102 Oak Lawn Ave., in Dallas
7:30 – 10:30 p.m. 
This is your chance to learn and hear from the founder and CEO of Build + Bloom, Jessica Whitaker, along with other influential speakers from around the country. The event will be aimed to increase knowledge about photography and social media with tips and inside scoop from the panel of experts. There will be a Q+A at the end of the event along with the chance to network with other social media experts. 
Free
For more information go here.
---
TUESDAY, JULY 17
DALLAS CAREER FAIR
Embassy Suites, 13131 N. Central Expressway, in Dallas
10 a.m. – 1 p.m. 
The Dallas Career Fair has one goal in mind: help make connections and create job opportunities. This event is free and is open to everyone from experienced professionals to recent college graduates. Attendees will have the chance to give their resume to tons of hiring managers from all across the area. 
Free
To register and find more information, go here.
---
WEDNESDAY, JULY 18
DEVELOPMENT & CRE TECHNOLOGY SHOWCASE
PWC Tower, 2121 N. Pearl St, in Dallas
5:30 – 7:30 p.m.  
Join other architects, engineers, and developers from DFW as they showcase their current work, and see what's next for the real estate world in the Dallas area. This event will not only be about what is shaping DFW, but give the attendees a chance to reflect on the great accomplishments in DFW thus far. 
Free
To register and find more information, go here.
IBM SUMMER STARTUP PARTY
Tech Wildcatters, 1601 Elm St., 33rd floor, in Dallas
6 – 9 p.m.  
Enjoy this Summer Startup Party with IBM, Tech Wildcatters, Startup Grind Dallas, and Women Who Code! You will get the chance to network with different developers and tech experts from each of these companies, and hear from key speakers including Vice President of North American Digital Sales at IBM, Tim Waters, IBM Tech Evangelists Chris Tyler and Darrel Pyle and many more. 
Free
To register and find more information, go here.

Credits: All photos, logos, and brand images are the property of their respective owners. Company, product, and service names used on this website are for identification purposes only. Trademarks included are the property of their respective owners.
Please visit the event websites for the latest updates on days, times, and location.
---
READ NEXT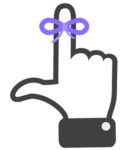 Save The Date: How to Communicate With Developers, CodeLaunch Startup Expo, & Big Design Conference 2018
YOU WON'T WANT TO MISS THESE UPCOMING EVENTS
Fill your calendar with the most innovative events in Dallas. Whether you're interested in attending a workshop, conference or networking happy hour, Dallas Innovates is here to provide you a guide for the who, what, and where of innovation in Dallas. Find upcoming events here.
---
WHAT'S ON YOUR CALENDAR?
Know of a great event? Tell us about it here. 

Get on the list.
Dallas Innovates, every day. 
Sign up to keep your eye on what's new and next in Dallas-Fort Worth, every day.