North Texas is a big place, with plenty to do, see, hear, and watch. So, we scour the internet every week to find events and activities for you. As always, events may change at any time, so check the event website or registration page for the latest details. 
---
THURSDAY, DEC. 7
#NoDCon
NoD Coworking, 17290 Preston Road, Suite 300, in Dallas
8 a.m. – 5 p.m.
NoDCon is an annual "show and tell" event at NoD Coworking where members share stories about what they've been up to all year. If you're curious about what they do at NoD, it's a great opportunity to learn about the community and make new connections.
Learn more here.
—
REVTECH PRESENTS ENTREPRENEUR OF THE YEAR
REVTECH, 8144 Walnut Hill Lane, Suite 310, in Dallas
5 – 7 p.m
To celebrate the growth and accomplishments of North Texas entrepreneurs whose businesses have transformed the retail industry, REVTECH will recognize a member of the startup community with an "Entrepreneur of the Year" award.
Free
Sign up and learn more here.
—
LINKEDIN LOCAL DALLAS MEETUP
The Dallas Entrepreneur Center, 311 N. Market St., Suite 200, in Dallas
6 – 8 p.m.
Step out from behind the screens and away from LinkedIn's digital platform with Katie Wallace and Alan Robinson as they host Dallas' first ever LinkedIn Local Dallas. LinkedIn Local aims to connect people from all over and help cultivate relationships beyond your LinkedIn profile. 
Tickets are $15.
To register and find more information, go here.
---
FRIDAY, DEC. 8
ENERGY FORUM
The Westin Galleria Dallas, 13340 Dallas Parkway, in Dallas
7:30 – 9 a.m.
From lighting our homes to keeping entire cities powered, the Texas electric grid is a vital part of our day to day lives. On Friday, join expert panelists as they discuss the significant security issues and infrastructural requirements of our current electric grid in this North Dallas Chamber of Commerce event. 
Tickets are $45 for chamber members and $60 for non-members.
Register here.
—
FRIDAY, DEC. 8 – SUNDAY, DEC. 10
CALL OF DUTY WORLD LEAGUE DALLAS
Kay Bailey Hutchison Convention Center, 650 S. Griffin St., Hall F, in Dallas
Begins 7 a.m. Friday; Begins at 8 a.m. Saturday and Sunday
In an epic clash of some of the world's top professional and amateur players from Call of Duty World League, you can witness all of the competition and gaming culture over three days and nights. More than 176 competitors will battle for their share of a $200,000 prize pool.
Tickets start at $59.99.
To register and find more information, go here.
---
SATURDAY, DEC. 9
THE GREAT SEED BOMB THROW FINALE 2017 
Dallas Trinity Watershed management, Trinity Forest Trails
10 a.m. – noon
Join The Great Seed Bomb as it rolls across Dallas. Wildflower seedballs will be used to jumpstart a pocket prairie along the Trinity Forest Trails. This is your opportunity to be a part of creating a living (and life-giving) art installation that will sustain itself for years to come.
Location information: The Dallas Watershed Seedball Throw at Trinity Forest Trails (gps coordinates 32.699508, -96.702972). The closet parking lot is located off of 6500 Great Trinity Forest Way, which is the address for the Audubon Center. Please note that the event is not taking place at the Audubon Center, but along the Trinity Forest Trails. Go here for a map with parking locations.
For more information, go here.
---
SUNDAY, DEC. 10 — TUESDAY, DEC. 12
HR TECH EXCHANGE
The Highland Dallas, 5300 E. Mockingbird Lane, in Dallas
Various times each day. Here is the agenda 
The world and the workplace are rapidly changing with the advancement of technology, and you don't want it to pass you by. If you qualify, spend three days with more than 50 HR Tech leaders from Fortune 1000 companies to learn more about the never-ending wave of innovation in and outside the business environment.
By invitation. Free for qualifying attendees.
To determine if you qualify and request and invitation, go here.
---
TUESDAY, DEC. 12
DALLAS NEW TECH – HOLIDAY EDITION
J. Erik Jonsson Central Library, 1515 Young St., in Dallas
6 – 8:30 p.m.
At DFW's longest running monthly showcase event for startups, Dallas New Tech invites you to its holiday special for food, holiday cocktails and beer, networking opportunities, giveaways, and The Ultimate Ugly Christmas Sweater Contest. Dallas New Tech offers opportunities to enjoy the holidays while also catching up on some of the latest technologies produced by various startups. 
Tickets are $10.
*Free with a new, unwrapped toy donation.
For more information go here.
---
FRIDAY, DEC. 14
RICHARDSON/US IGNITE GIGABIT APPLICATION CHALLENGE 
Eisemann Center for the Performing Arts and Corporate Presentations, Bank of America Hall, 2351 Performance Drive, in Richardson
1 – 4 p.m.
The Richardson Economic Development Partnership and University of Texas at Dallas are kicking off another Smart Gigabit Cities Application Challenge. Two app developers will have the chance to win up to $10,000 each for their solutions developed to address the community issue posed during the Dec. 14 program event, according to a release. Participants have until Jan. 24 to submit app proposals. Winners will be announced Feb. 28. 
For more information, go here.

Credits: All photos, logos, and brand images are the property of their respective owners. Company, product, and service names used on this website are for identification purposes only. Trademarks included are the property of their respective owners.
Feature art: Clockwise from top: Call of Duty World League Dallas, Energy Forum, the Great Seed Bomb Throw Finale 2017, and the Richardson/U.S. Ignite Gigabit Application Challenge.
Please visit the event websites for the latest updates on days, times, and location.
---
READ NEXT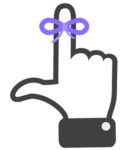 Save The Date: Texas Marketing Summit, Innovation & Technology & The Mortgage Tech Conference for Women
YOU WON'T WANT TO MISS THESE UPCOMING EVENTS
Fill your calendar with the most innovative events in Dallas. Whether you're interested in attending a workshop, conference or networking happy hour, Dallas Innovates is here to provide you a guide for the who, what, and where of innovation in Dallas. Find upcoming events here.