North Texas is a big place, with plenty to do, see, hear, and watch. So, we scour the internet every week to find events and activities for you. As always, events may change at any time, so check the event website or registration page for the latest details. 
THURSDAY, MAY 17
INSPIRE FRISCO NETWORKING
City Works, 3680 The Star Boulevard, Suite 1300, in Frisco
6-8 p.m.
Be apart of growing the Frisco business ecosystem in this networking event bringing together city management, community leaders, investors, and entrepreneurs. Inspire Frisco officially launched in March to unite the entrepreneurial spirit in the city. 
Free
Find more information here.
---
SATURDAY, MAY 19
BREAKING SHADOWS
The Cedars Union, 1201 S. Ervay St., in Dallas
8 p.m.
Professional figure skater and artist, Jennifer Wester, delivers a unique performance, focused on how shadow and light affect movement. Wester will transform a Dallas parking lot into a skating rink using synthetic ice, according to the event description. Come enjoy an original music composition, along with the raw sound created from Wester's skates.
Tickets are $19.
To purchase tickets and find more information, go here.
---
SUNDAY, MAY 20
DALLAS WOMEN ENTREPRENEURS NETWORKING
The Capital Grille Dallas, 500 Crescent Court, in Dallas
4 – 6 p.m.
In collaboration with The Capital Grille, DWE is hosting monthly events in the Courtyard, intended to celebrate female entrepreneurs in the region. DWE Business Networking events are focused on forming valuable connections with other business professionals and community members. These events provide a business-oriented environment while keeping members up to date with the most current business and technology trends. Join the DWE for refreshments, giveaways, and a special evening of networking.
Tickets are $49.
To purchase tickets and find more information, go here.
---
TUESDAY, MAY 22
WOMEN IN TECHNOLOGY AWARDS
The Westin Galleria Dallas, 13340 Dallas Parkway, in Dallas
4 – 6: 30 p.m.
The North Texas Women in Technology Awards returns for its fifth anniversary event. Elizabeth Killinger, president of Reliant and NRG Retail, will lead a discussion on how technological advancements have changed the energy industry. Come celebrate tech leaders who are responsible for driving innovation and change across various industries in DFW.
Single tickets are $150. Corporate Table Sponsorship tickets are $3,250.
To register and find more information, go here.
—
THE FUTURE OF CUSTOMER EXPERIENCE
Lorenzo Hotel, 1011 S. Akard St., in Dallas
8:30 a.m. – 7:15 p.m.
The Future of Customer Experience 2018, focused on current industry trends and best practices, welcomes industry professionals and Zendesk customers to this event series. There will be keynote speakers, on-site activities, Zendesk product sessions, customer service case studies, hands-on workshops, and networking times. Don't miss the opportunity to learn about the most current tools and technologies needed to enhance the customer experience.
Free
To register and find more information, go here.
—
ROUNDTABLE: THE SHARK THEORY
WeWork Clearfork, 5049 Edwards Ranch Road, in Fort Worth
6-8 p.m.
Brazen DFW will hold its first roundtable event featuring author and Mindshift Development Specialist Baylor Barbee, who will talk about overcoming mentor barriers and establishing targeted goal-setting. 
Free for Brazen members and $20 for nonmembers.
To register and find more information, go here.
---
WEDNESDAY, MAY 23
STARTUP COMEDY ROAST
Dallas Comedy House, 3025 Main St., in Dallas
6 – 8 p.m.

Digital Dallas describes this event as "Whose Line is it Anyway for the startup scene." Five area startups will get two minutes to talk about their work, then they'll get roasted by an improv comedy troupe.
Tickets are $25.
Find more information and purchase tickets here.
---
THURSDAY, MAY 24
CAPITAL ONE MOMPRENEUR BRUNCH & LEARN 
The Dallas Entrepreneurial Center, 311 N. Market St., in Dallas
10 a.m. – 1:30 p.m.
At this event, female entrepreneurs will network with fellow women in business across North Texas. Speakers will discuss the tools to start a successful business, techniques to perfect an elevator pitch, and how to find a work/life balance. 
Tickets are $10
To purchase tickets and find more information, go here.
—
HOW TO BUILD A STORYBRAND WITH DONALD MILLER
The City Club Dallas – Bank of America Plaza, 901 Main St., Suite 6900, in Dallas
8 – 10 a.m.
At this hands-on, informative session, author and StoryBrand CEO Donald Miller will teach attendees how to develop more effective marketing strategies in order to grow their business, drive sales, and stay up to date with current market trends. Attendees will be exposed to innovative marketing tools and techniques that will strengthen customer retention in any business across various industries.  
Watch the event video here.
Tickets are $30 – $40.
To purchase tickets and find more information, go here.
—
BIONORTHTX ANNUAL MEMBER SHOWCASE
Noah's Las Colinas, 6101 Campus Circle Dr. E., in Irving
5 – 8 p.m.
In BioNorthTX third Annual Member Showcase, attendees will be introduced to the organization's newest members, while learning about products and services available in the DFW area. Come out to connect and build relationships with other life science community members at this special event. Refreshments will be provided. 
Member tickets are free. Nonmember tickets are $20.
To register and find more information, go here.
—
2018 GROWSOUTH ANNUAL REPORT
Trinity Forest Golf Club, 5000 South Great Trinity Forest Way, in Dallas
4 – 8 p.m.
At this event, Dallas Mayor Mike Rawlings will present the 2018 GrowSouth Annual Report. An update on current GrowSouth activities will be provided, and the latest Community Indicators Progress report will be announced. Seating is first-come, first-serve.

Free
To register and find more information, go here.

Credits: All photos, logos, and brand images are the property of their respective owners. Company, product, and service names used on this website are for identification purposes only. Trademarks included are the property of their respective owners.
Please visit the event websites for the latest updates on days, times, and location.
---
READ NEXT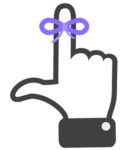 Save The Date: CodeLaunch Startup Expo, TREC Shark Tank & TechFW Impact Showcase 
YOU WON'T WANT TO MISS THESE UPCOMING EVENTS
Fill your calendar with the most innovative events in Dallas. Whether you're interested in attending a workshop, conference or networking happy hour, Dallas Innovates is here to provide you a guide for the who, what, and where of innovation in Dallas. Find upcoming events here.