Founded in 2017 by tech royalty Amber Venz Box, Cherry has expanded not only its reach but its resources for nail technicians in order to modernize the industry and assist female entrepreneurs in charting their own path. 
You may know Venz Box as the co-founder of rewardStyle, a platform that redefined the fashion industry a decade ago by allowing influencers to monetize their original digital content. Recognized for her style and software skills, she's one of the leaders in this 21st century industry and for good reason; but she is also a wife, a mother, and activist. 
With not a second to spare in her hectic schedule, Venz Box found herself asking her nail technician to come to her house, realizing that it wasn't just her who was being benefited, but so was the technician. At nail salons, technicians are only paid for every appointment completed. That means working women can't find the time to visit the salon, and other working women aren't getting paid.
With Texas being home to four cities with the highest child poverty rate in the country, Venz Box learned that mothers in low income families are much more likely to be the breadwinner than their middle and higher counterparts. But, most of them are struggling to make ends meet. 
"As a mother myself I was thinking how do you care for a child, make money and give them all that they need to really develop with such limited resources?" Venz Box says. "So we wanted to apply what we learned from rewardStyle, creating a platform and still empowering just a different demographic of people, to better care for themselves in their family."
Venz Box launched Cherry to help support economic mobility for low-income women and their families, which in turn advances the nail industry. Comparable to an "Uber for manicures" service, Cherry provides on-demand nail services delivered by skilled and certified technicians to clients in the state of Texas. 
The app allows women to work on a flexible schedule in an independent, higher-earning work environment. This, in turn, ensures that the women are economically successful. With its latest update, Cherry now provides Cherry Pros (the nail entrepreneurs) with their own business pages that allow them to build their individual brand, show off their skills, and directly attract and book clients.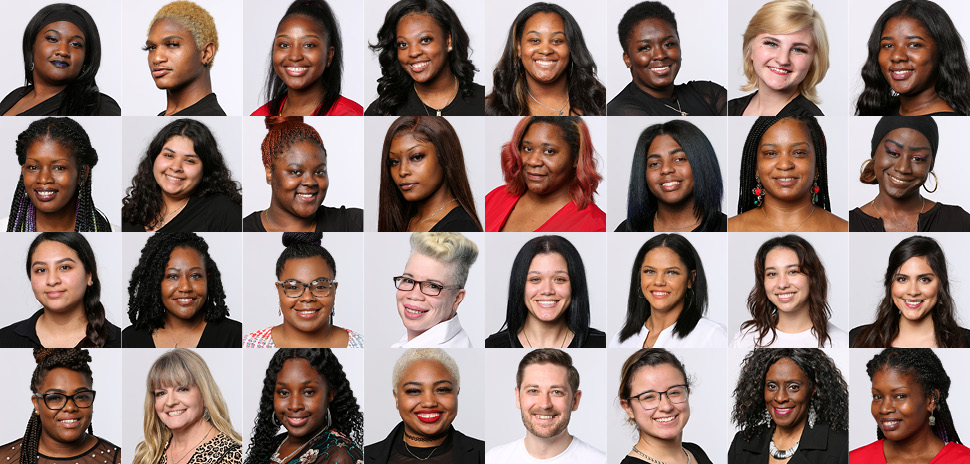 The free business pages launched on April 26 at #CherryCon in Dallas, where over 100 women from all over the state came to network with other nail technicians and learn how to launch their businesses.
By giving nail technicians a platform to market themselves, women can save their favorite nail technicians from working at the salon by telling them about Cherry and Cherry Business Pages.
"Cherry is changing the paradigm of how people receive their personal care services. Even more, it's changing a billion dollar a year industry as technicians are able to take control of their careers and enjoy the economic benefit of direct to consumer versus through the nail salon, Venz Box told Dallas Innovates. "With the expansion of personalized business pages, technicians are able to leverage Cherry, which has built-in demand, to ease the transition from cosmetology school to solopreneurship."
Since its humble beginnings, Cherry is now offered in all of Texas' 2,600 zip codes. In the last year alone, bookings in the Cherry app are up 110 percent and Cherry pros are making double than the regular nail technician with an average 23 percent tip. 
While Cherry makes technicians' lives easier, some obstacles are unavoidable—and that's where United Way comes in. 
Last year, United Way of Metropolitan Dallas, a nonprofit dedicated to creating lasting change in the community, partnered with Cherry to further both companies' mission.
"United Way's partnership with Cherry is our first impact investment in a for-profit venture with the aim of a financial return―and the first investment of its kind among United Ways across the country," Jennifer Sampson, president and CEO of United Way of Metropolitan Dallas, says.
With United Way's Impact Investment Fund, the organization is both supporting Cherry's operations and providing wraparound services, including complimentary tax assistance, low interest car loans, and child care.   
"At the heart of this successful model is a deep commitment to advancing economic mobility and financial stability for women," Sampson says. "Together we are helping ensure that these hard-working women have the access and opportunity to achieve their full potential."
Photo Gallery
Get an inside look at Venz Box's #CherryCon, the first ever conference created for nail professionals. Reunion Tower even lit up red in the Dallas skyline to signify the event. Photos are courtesy of Cherry.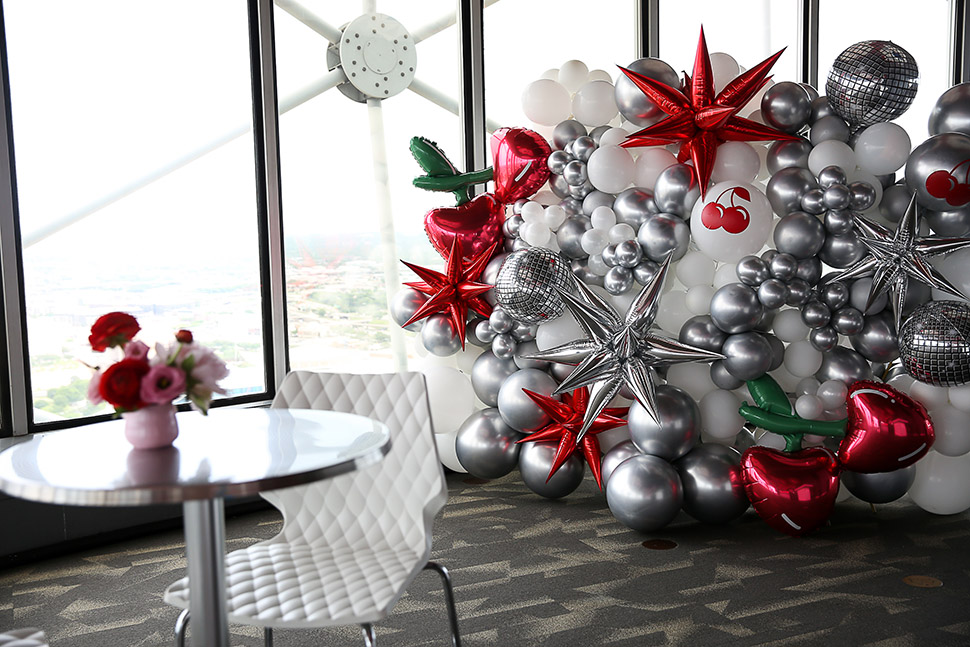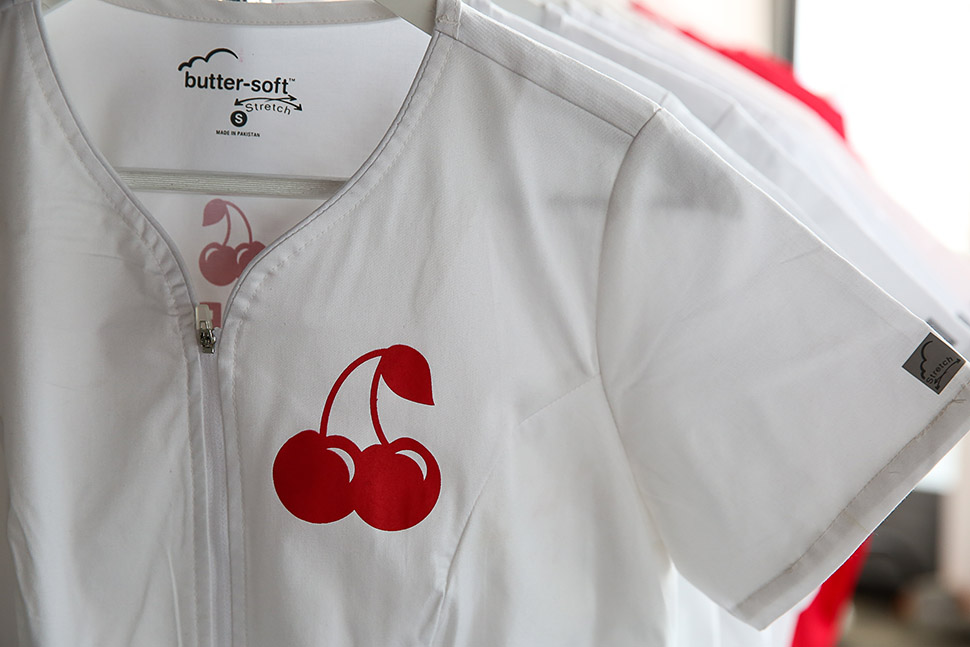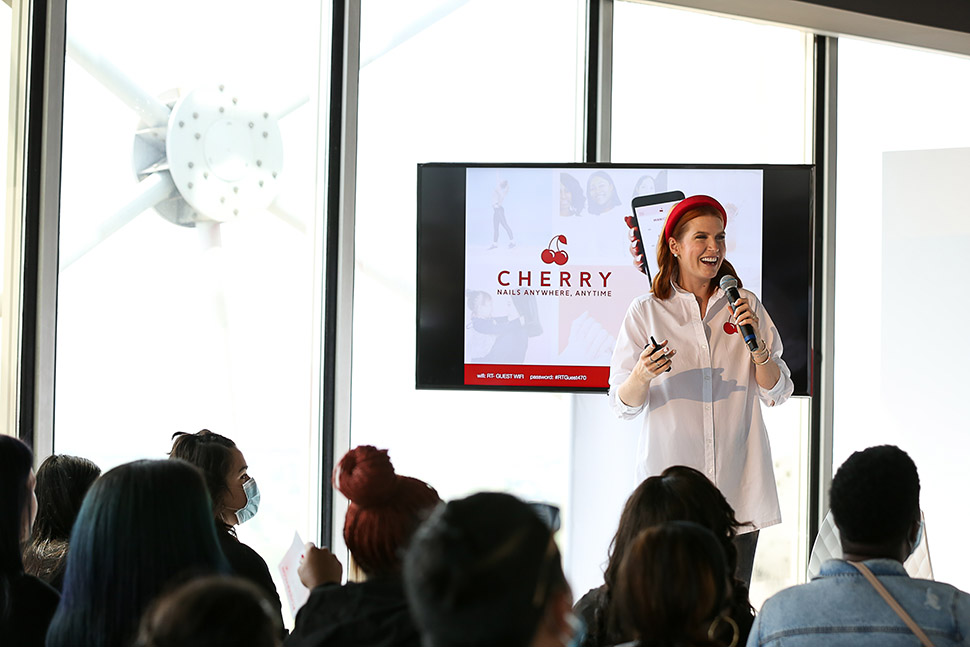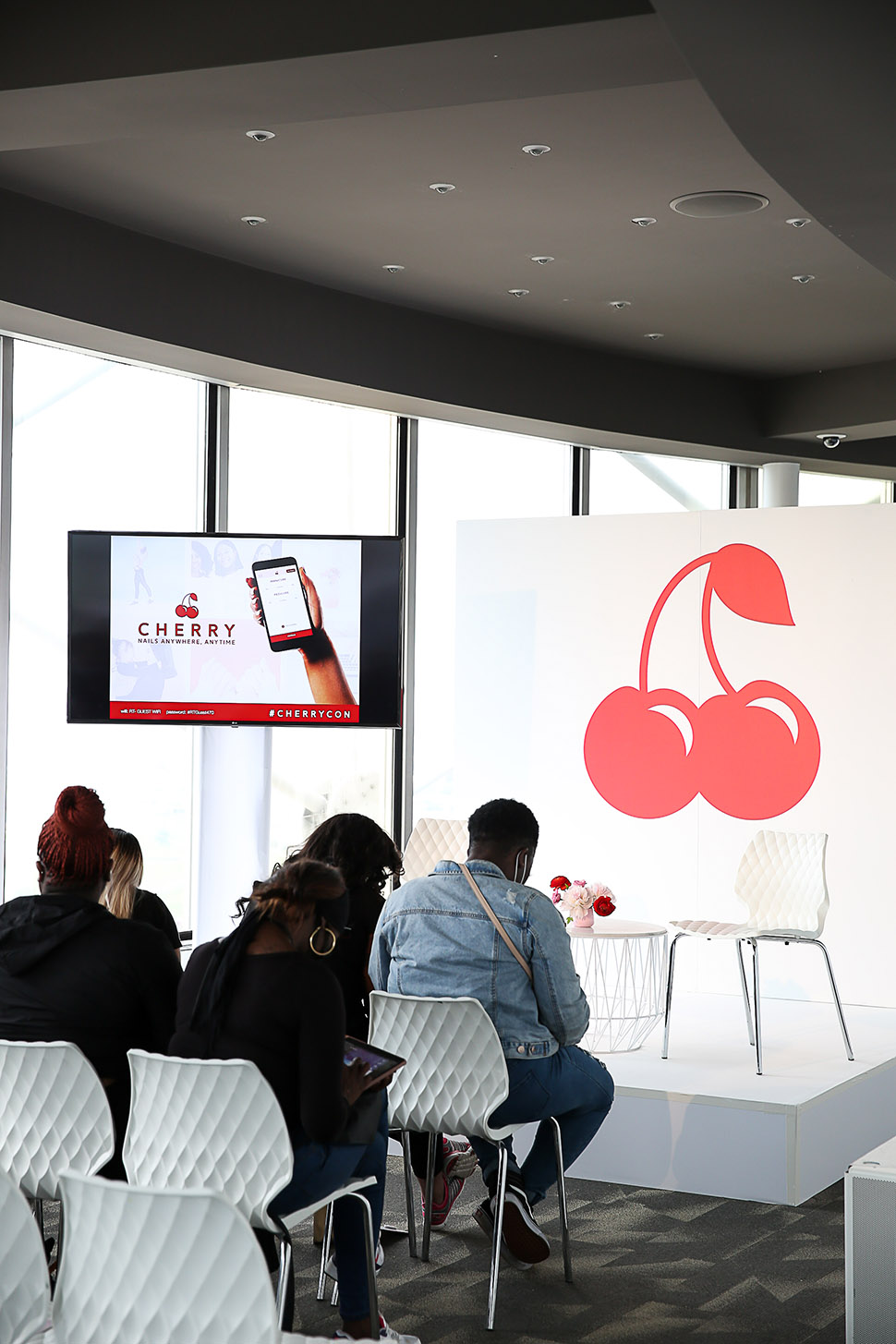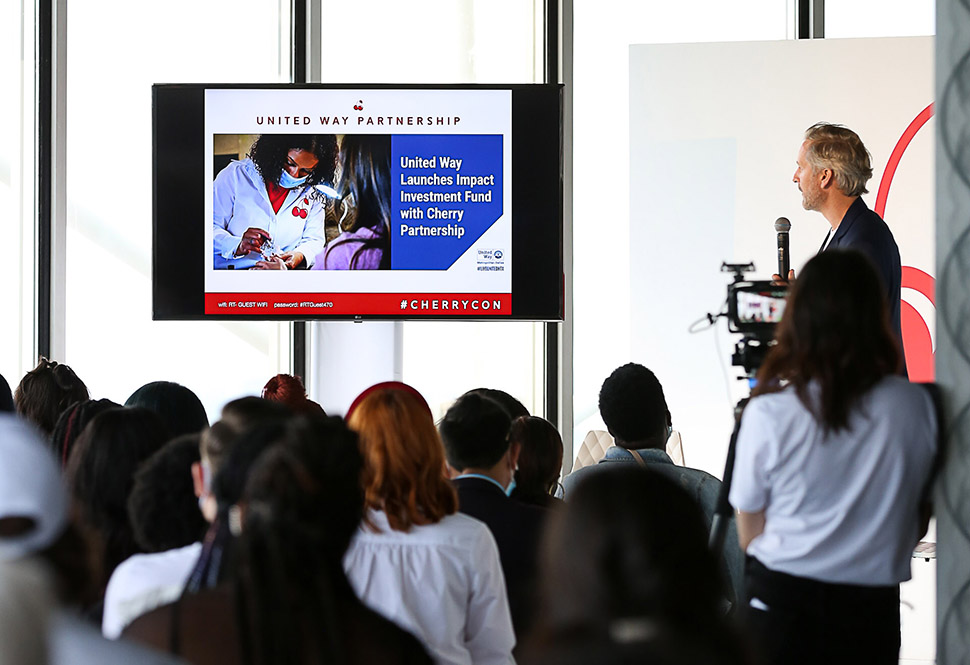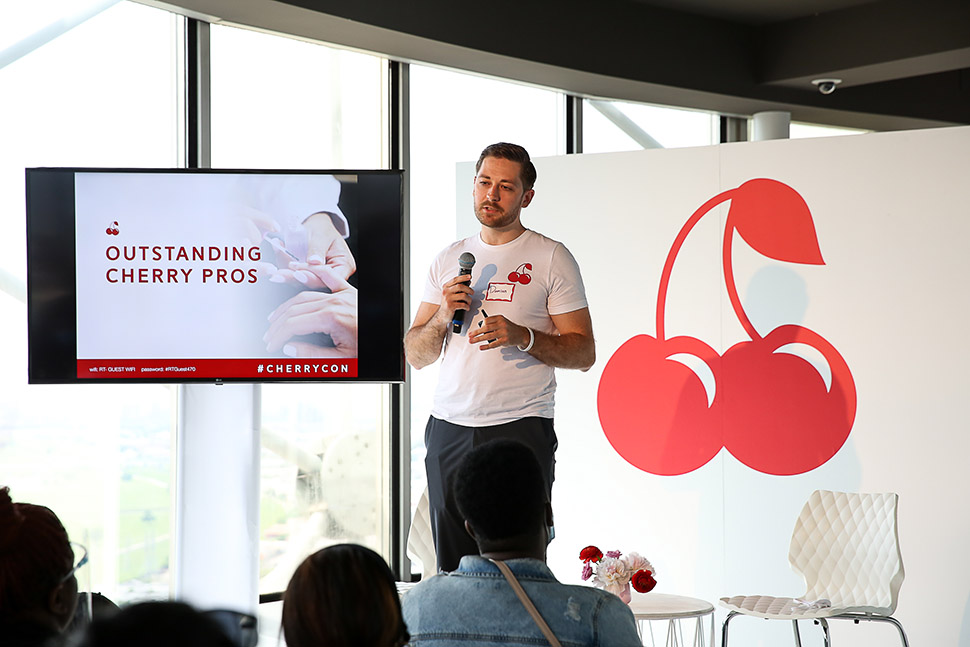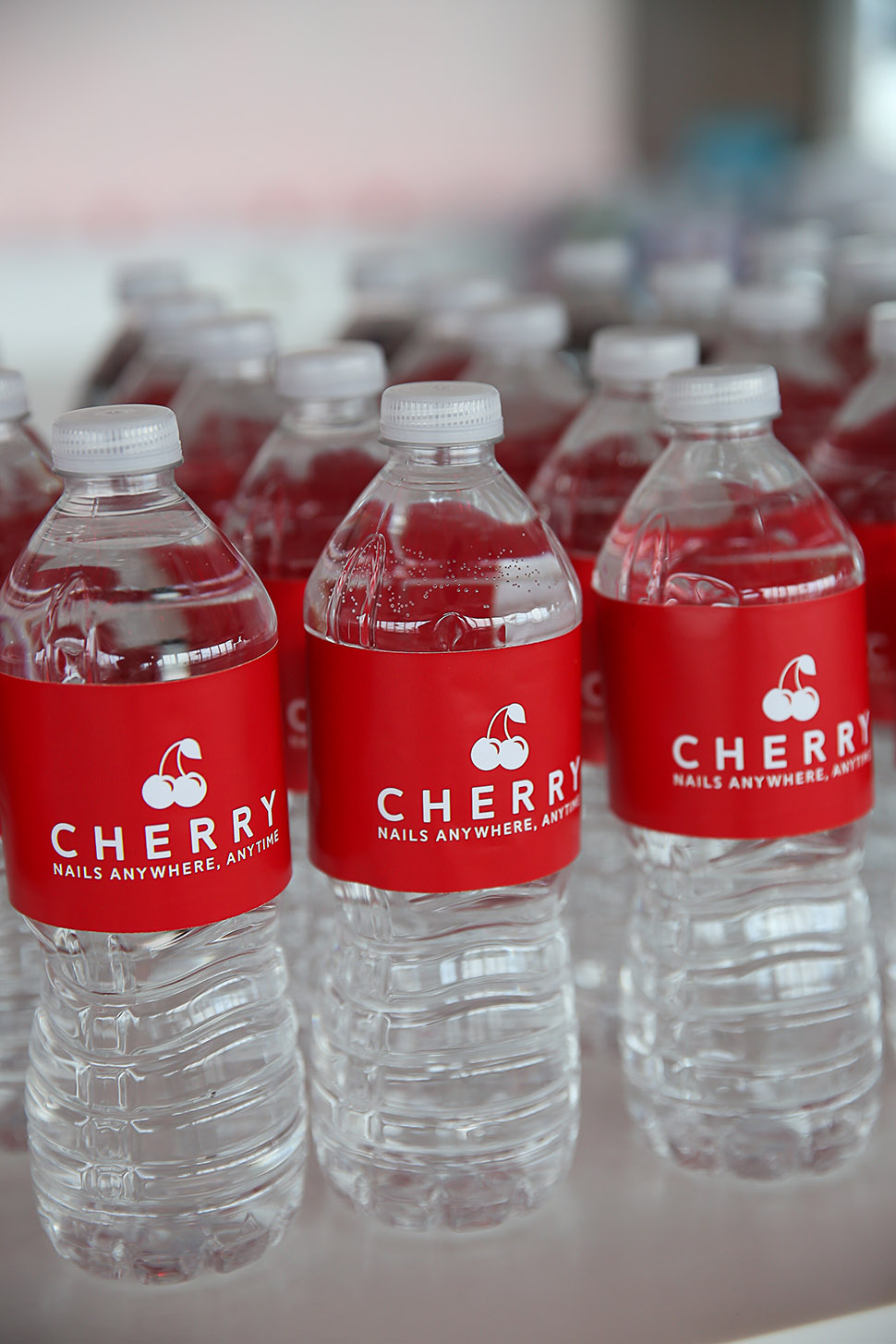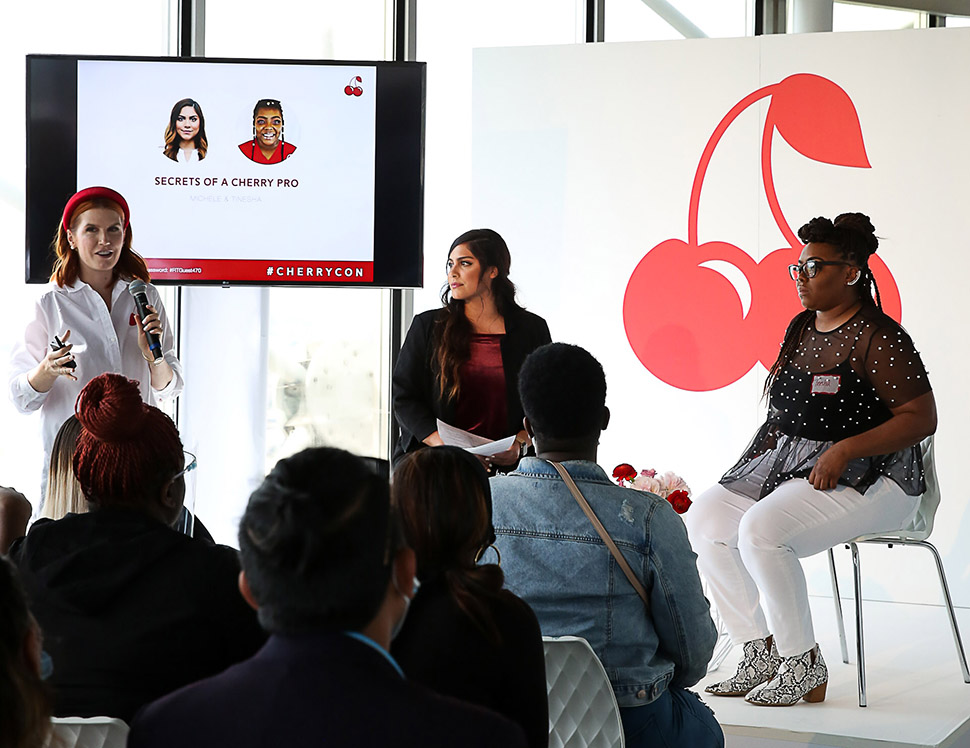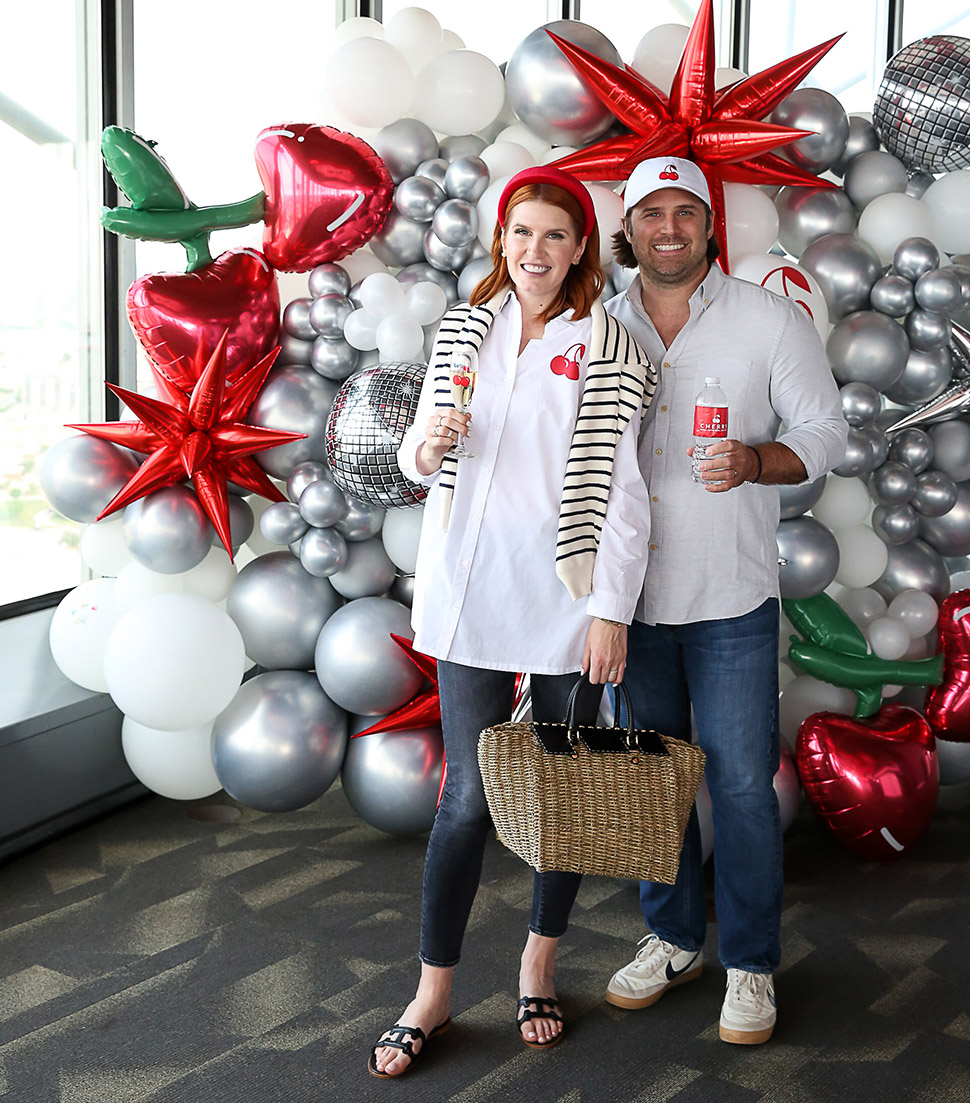 Get on the list.
Dallas Innovates, every day.
Sign up to keep your eye on what's new and next in Dallas-Fort Worth, every day.