The same way Pandora, iTunes, and Amazon Music made it unnecessary to lug around compact discs, MyCLoudIT CEO James Riley wants to take all office computing to the cloud.
No more in-house servers and no need to update the software on every computer in the office. Riley envisions a world of "bring your own device" where every piece of software can be accessed from any computer or mobile device. 
"We can do that with legacy desktop applications that weren't even built for the cloud," Riley said. "We can give that full, rich experience from a hosted desktop and shrink it down to an iPad. All of the hardware that is needed to run an IT network can all be put up in the cloud."
In July, the Dallas-based company released the latest version of its remote application program that shifts the paradigm in the corporate world, taking what was a capital expenditure, buying servers and software licenses, and making it an operating expense. Businesses will pay a monthly service fee per device so they only pay for what they use in the cloud, Riley said.
The goal is to automate the deployment, management, and monitoring of remote desktop applications.
"We look to remove all the barriers of entry of any service provider, any IT service provider that wants to move to the cloud," Riley said. "They don't have to become a developer to do things in the cloud. You don't have to update it. It's always up to date and it's always available. We are bringing that capability to IT."
"We look to remove all the barriers of entry of any service provider, any IT service provider that wants to move to the cloud."
James Riley
MyCloudIT, founded two and a half years ago, has already got customers from Japan to Europe.
It's designed so the end user, which could be anything from a doctor's office to a human relations firm, just pays a monthly service fee for the cloud software so they can focus on the customer.
There's huge opportunity in the cloud computing space as Microsoft Azure Remote App will be phased out over the next year. That opens the door for the big boys like Citrix and startups like MyCloudIT, with its 10 employees, to develop the next generation of cloud computing.
Riley said he's confident that they have the inside track.  
"It's exciting to have competition," Riley said. "It's exciting to know that the market is ready for a solution like this. It validates what we've been doing. I think we're in a day and age where it really doesn't matter the size of the company. It's how fast you can innovate. Our goal is to stay out front."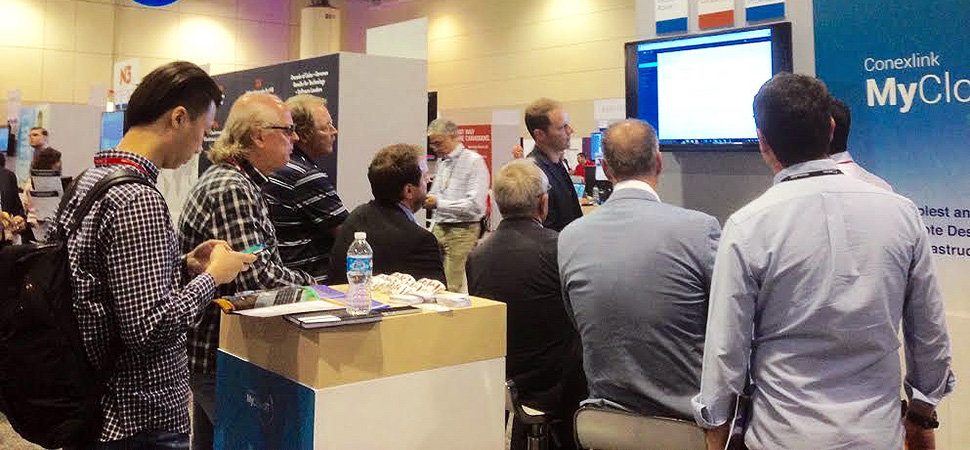 ---
For a daily dose of what's new and next in Dallas-Fort Worth innovation, subscribe to our Dallas Innovates e-newsletter.