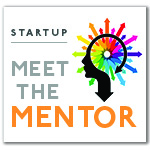 The "Meet the Mentor" series is a way for Dallas Innovates to celebrate the depth and breadth of mentors in North Texas and highlight the collected wisdom and experience available to the startup community, entrepreneurs, and other seekers of knowledge. We hope you enjoy meeting some of those who are volunteering their time and expertise for the benefit of the local startup ecosystem.
Startup experience isn't a necessary qualification to mentor entrepreneurs and founders, but having that "been there, done that" background is certainly a mentoring asset. Michael Cope, founder of Cope Ventures, brings a wealth of startup experience to his mentoring sessions.
Cope started from ground zero in 1974 with Dallas-based Interphase Corp., then a startup computer hardware manufacturer. He ran the company for 20 years first as CEO of a private company then CEO of a public company after Interphase made its IPO in 1984. He retired from Interphase in 1994.
He said that experience included learning from both good decisions and "a lot of errors," and now the Southlake-based mentor serves as an activist angel investor, adviser, and coach for startups offering insights into potential potholes faced by burgeoning businesses as well as solutions for problems when they arise. He said he typically has four- to five-year relationships with the startups he advises and has a current portfolio of 15 companies worldwide with a number of good exits over his years as a mentor.
Cope is active in Health Wildcatters, Tech Wildcatters, and RevTech in North Texas. He also plans to join Capital Factory with its recent expansion into the area. He said accelerators have served as his primary deal flow for the past eight years with part of that process acting as a very active mentor and investing a lot of time getting to know companies within those accelerator programs. Cope recently joined Social Venture Partners Dallas and its program investing in for-profit social impact companies.
Cope took the time to share his mentoring experiences and philosophy with Dallas Innovates.
What expertise do you bring to startups and others that you mentor?
The startup founders generally see me as the "been there, done that" guy who has some specific skill set strengths, but mostly has broad experience having already successfully done what they are about to do.
It's about the long haul, not a specific event.
I become "coach" to the CEO who is going to encounter a wide range of challenges all the way from technical to personnel to marketing to distribution to finance to relationship management. It's all about how to start and grow and eventually sell a business. It's about the long haul, not a specific event.
What drew you to mentoring?
I am an engineer. I love building things of value, particularly doing things that haven't been done before. I used to design and build important products, now I love being able to help build important companies, usually doing things that haven't been done before. It is very satisfying, and even sometimes generates a pretty nice payday. I haven't had a salary since 1994, so I guess that means I'm doing OK.
What was your most notable experience as a mentor?
When you start a business, most often it is not about making money, it's about creating something that is part of you. And, at least in the early days, the ones around you are also there to be a part of something. The relationship is more like family, and that goes for mentors as well as co-founders.
I have ended up with some really close long-term friends that started out as mentoring relationships. It's like going on a really long and circuitous road trip with many surprise turns and deep ditches along the way that you share with what started out as fellow travelers, but the shared bonds that form turn them into more like best friends and family.
What is the strangest question/request you've been asked in a mentor meeting?
In accelerator settings they have "pitch practice" once a week, and I religiously attend those. I am the guy in the audience that asks not so subtle and not so courteous questions right in front of everyone. I am sometimes called the "snarky old guy in the second row."
There was a company that gave their pitch and I said, "I feel like you are trying to sell me 'snake oil.' Three or four weeks in a row I gave them grief over vague and unsupported claims, and about meaningless buzzword terms. I said, 'Don't give me bullshit labels, give me examples!' The two founders approached me and asked, 'Mike, can we take you to lunch?' At lunch they said, 'Man, ya know we really don't like what you say to us. So we're thinking … would you be willing to come on our advisor board?' I became their coach and investor and now five years later, after major marketplace pivots and good success, they are the market leader.
I'm still on their board, we are close friends, and this is probably my star investment, with good chances of being a unicorn.
Do you have any other mentoring stories you'd like to share with Dallas Innovates readers?
That last one is my favorite, I think. And it represents exactly what a mentor is looking for in a startup founder — not someone who is looking for someone to tell them how great they are. Instead, looking for someone who is willing to call them out when they sound like snake oil salesmen. Of course, you also want to give them kudos when they listen, understand and improve, and actually that's a lot more fun and very satisfying.
What determines your choosing to make a monetary investment? Any specific factors or benchmarks?
I invest a lot of time with the startup, who is usually in a 12-week accelerator program, before investing cash. If I am going to have a long-term relationship, I do invest cash and a lot more time.
I mostly invest in things that I feel can "move the needle" and have a chance to make a difference.
I am most often the first outside investor. I invest only my own money. I don't have a fund and I don't invest in funds. Instead, I invest directly in the startups. Others sometimes do follow me into deals and I am generally a part of the team trying to raise funds from other angels and from seed round investors. I invest in the seed round and if there is an 'A' Round [I] will also invest generally larger amounts along with VCs or other investors to maintain my percentage.
I only do two or three new investments a year, and I only invest in things I care about and in companies where I feel I bring something to the table, and where the founders both need my advice and are willing to listen to advice. I mostly invest in things that I feel can 'move the needle,' and have a chance to make a difference.
What is your best piece of general advice for a startup, a founder or an aspiring entrepreneur?
Be honest to yourself about what is important to you. Being a startup founder is not for everyone. It is a huge commitment of your time as well as probably a drain on your financial resources. You probably won't have a salary for over a year. How will you live? It will take time and focus away from your family and many families don't survive a startup. And, to boot, a big majority of startups will fail. So, why do it?
For those who will be successful, mostly is it not about making a gazillion dollars, although maybe you will. For many, and this was true for me, it is about wanting to create something of lasting value in a working environment where you make your own choices and your choices make a difference. In a sense it's about independence. And if you care enough about that, or if you care enough about your cause per se, whatever it may be, my advice is to make your move early enough in life that you don't let all those reasons to not do it commit you to inaction.
READ NEXT
Dennis Dayman: Bringing Exits, Insights & Advice to the Table

Get on the list.
Dallas Innovates, every day. 
Sign up to keep your eye on what's new and next in Dallas-Fort Worth, every day.