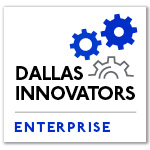 From her work with the first generations of DSL broadband internet to sensing networks to the IoT to the smart grid, Xiaolin Lu has done it all in her 20-plus years at Texas Instruments. And she has a strong drive to remain on the cutting edge of innovation.

Lu works at Kilby Labs, which is the semiconductor, system, and technology innovation research and development arm across TI, including analog and embedded processing. In general, Kilby Labs addresses every area of TI.
The projects being done are incubated from customers, business units, and engineers, some of which (the majority, Lu hopes) actually turn into products that TI works on. The Lab's performance is measured by how many of the projects become productized.
"Sometimes we are solving the power consumption problem. Sometimes we are solving the high voltage problem," she says. "My specific area is solving problems related to low-power or battery-powered devices and the robustness of wireless communication in harsh industrial and automotive environments. That's specific to me."
Most recently, Lu led the team that worked on a newly launched project: TI BAW. The two devices that TI announced both incorporate bulk acoustic wave (BAW) resonators as a "new type of electronic heartbeat."
Lu is featured in Dallas Innovates 2019—The Magazine's 26 North Texas Innovators who are the future today. Meet the R&D Manager of Texas Instruments in our extended Q+A.
What are your real responsibilities day to day?
I spend my time defining and executing projects, engaging with customers, and working with our businesses to identify product opportunities. I also do competitive performance benchmarking and participate with industrial groups defining standards for cutting-edge technology.
How has your previous experience played a role in your success?
The majority of my career has been at TI. I would say that intern work experience can be very helpful in combining the knowledge that you learn from classes and utilizing that knowledge to solve a real-world problem.
What do you like about working in tech in Dallas?
We have technical communities, such as IEEE Dallas chapter, and we also have the University of Texas at Dallas, which is a fast growing college that provides a lot of technical front-end research activities. And of course, there are community colleges, which help provide technical talent.
There are also active diversity engineering groups, various technical conferences at the national and international level hosted in Dallas, and of course there are numerous technical companies including startups in the area, which offer opportunities to collaborate.
What was your first breakthrough moment?
It's really seeing the original idea put into action and into a product, and having the product be loved by the customer. That's my breakthrough.
What is your latest breakthrough moment?
I recently led the team that worked on a breakthrough project called TI bulk acoustic wave (BAW) technology.
You may not know it, but most electronic devices that power our world need clock and timing references to generate and transmit data. This is increasingly important for reliable products and infrastructure in our connected world. For decades, engineers have used quartz crystals to generate these signals, but as these crystals start to wear down over time or other environmental factors like temperature, they can jump (or "jitter"), impacting their accuracy.
With TI's new BAW technology, we created the world's first crystal-less microcontroller as well as a best-in-class network synchronizer with a BAW resonator to help clean the "jitter" in high data rate communication systems. Our customers are thrilled because with these innovations, they'll be able to improve and create many new technology applications, from faster data center systems to building automation and even virtual healthcare.
What have you tried and failed at?
I have tried many ideas. Some of them may be too early for the market to be ready to adopt. So I have to either archive it for potential future use or I simply have to say that the technology is great, but the market is not ready for it.
You have to be patient and wait for the market.
What's on the horizon for you and TI?
Of course, I am looking forward to when my company can grow into the next level—from both a revenue, profit and business perspective as well as talent pool or people.
Myself, I am looking forward to having bigger impact to the success of the company. I truly believe personal success has to attach to company success.
Who is inspiring you now and why?
Our chief technology officer, which is my boss, Ahmad Bahai. He is a visionary and has a depth of knowledge across many, diverse product lines. In Ahmad's role, he must look ahead into the future, but at the same time, he has to live in today's business environment and work with internal business leaders to get their endorsement of our R&D projects.
This requires him to understand today's business climate, come up with innovative solutions, and continually sell his vision across multiple different product lines. It is very challenging for a single person to accomplish this, in my opinion. He is definitely my role model.
Tell us about some cool tech that's underway that you're excited about.
Embedded artificial intelligence, which provides data and signal analytics capability in every "thing" around and every IC, whether it's analog or digital.
What advice do you have for someone who is trying to breakthrough in tech right now?
My advice would be to never give up. Be persistent and never give up. Or don't give up easily. We have a lot of things come and go, come and go.
Sometimes it takes seven or eight years for something to really turn into something big. So anything big doesn't come quickly. Have a dream and a vision and don't give up on that.
This article was updated on Aug. 5, 2019.

Get on the list.
Dallas Innovates, every day.
Sign up to keep your eye on what's new and next in Dallas-Fort Worth, every day.