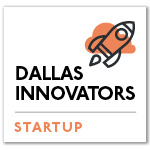 Because of his exposure to business early on—he had his first summer job at 13—Melbourne O'Banion had the confidence to become an entrepreneur right out of college. He knew that he wanted to be an owner and investor, and went on to participate in a number of startups.
O'Banion then took the lessons he learned from building companies and used them to co-found Bestow: the "first truly modern way to buy life insurance" that uses data to make its application lightning fast.
In less than 10 minutes, customers are able to purchase up to seven-figure coverage, replacing the up to months-long process and eliminating the need for medical exams and blood tests. The technology also enables smarter underwriting, which allows Bestow to offer more affordable plans.
Bestow is backed by some of the top coastal VCs, which combined with a growing team in Dallas and Austin, has enabled it to innovate in a regulated industry. And, soon to launch is the Bestow Foundation, which will offer assistance to families struggling after the loss of a loved one.
O'Banion is featured in Dallas Innovates 2019—The Magazine's 26 North Texas Innovators who are the future today. Meet the co-founder and CEO of Bestow in our extended Q+A.
What are your real responsibilities day to day?
On any given day, I'm setting the vision, building the right team to execute, and making key decisions across various areas of the business as we rapidly scale. I try to focus on the important strategic tasks that drive the business forward, while being available to address any urgent items.
How have your previous experiences played a role in your success?
I had my first summer job at 13 and learned the value of a strong work ethic at a young age. That exposure to business early on helped give me the confidence to be an entrepreneur.
There are countless lessons I've learned in building and growing previous companies that I apply at Bestow. I've always enjoyed pursuing things other people say can't be done. The challenge is captivating. It's difficult, but worth it.
What do you like about working in tech in Dallas?
Dallas is an emerging tech market for venture backed startups with credible founders and investors. There's great talent here, but it takes more effort to find strong hires than in SF and NY for example. We are fortunate to have hired some amazing developers in our Dallas office and are looking for many more.
VCs are beginning to look outside of the coastal cities to fund promising startups. Dallas can be a place where more of that capital flows if we build the right ecosystem.
What was your first breakthrough moment?
I decided early on that I want to write my own story as an owner and investor in whatever I'm involved in professionally. That decision gave me focus and purpose. Taking an idea, building a team and achieving success is incredibly rewarding.
What is your latest breakthrough moment?
My co-founder Jonathan and I founded Bestow as a mission-driven company, bringing technology to an antiquated industry and providing families the resilience they need should they lose a loved one. The combination of a unique market opportunity along with the ability to have a social impact is exciting.
Having some of the top coastal VCs back us and assembling an incredible team is allowing us to break through a very regulated industry and deliver a compelling offering to consumers.
What's on the horizon for you and Bestow?
Where to begin?!
We have some exciting partnership announcements coming soon, as well as new product offerings. We're expanding our team in Dallas and Austin as fast as we can find the right talent.
Who's inspiring you right now?
Hard to keep brief, but here's a few:
Marcus Aurelius. I've been studying stoicism this year and it's inspired me to better differentiate between what I can and can't change, and use my time to pursue what I can affect.
I've been following Shane Parrish since he was just starting out. He sources and shares relevant advice and wisdom via his blog and podcast.
Tyler Cowen is an economist I recently discovered who is impacting my worldview. His output is impressive.
Tell us about some cool tech that's underway that you're excited about.
The progress in life sciences today is incredible. With the explosion in later-life medical care, cancer research, and genetics; some experts say it's reasonable to expect that a child born in 2030 or 2040 could have a lifespan of about 100. That's going to create all sorts of unexpected changes within our society.
What advice do you have for someone who is trying to breakthrough in tech right now?
Always maintain a growth mindset and tireless curiosity. The velocity of change today is unprecedented. Be an independent thinker and standout. No one gets anywhere by doing what everyone else does. Pursue meaningful work and relationships.

Get on the list.
Dallas Innovates, every day.
Sign up to keep your eye on what's new and next in Dallas-Fort Worth, every day.