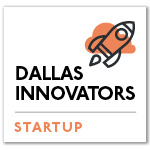 Christopher Brown starts his day at 4 a.m. with meditation. He then moves on to reviewing code, checking financials, and making customer and partner calls for Modular, a technology company building a fully digital bank providing access to traditional checking, savings, lending, and cryptocurrency all in one. Called Zabo, it's being prepped to launch next week.
Global adoption of digital currency is only 0.48 percent, so we stepped back and designed something that caters to the 99.52 percent "who still need in," Brown says. 
It's a massive undertaking, he acknowledges.
Zabo was co-founded by the "three amigos," including CEO Christopher Brown and President Alex Treece, both based in North Texas, and CTO William Dias in Toronto. Together, they have backgrounds in blockchain development, speaking, and consulting. The new digital bank Zabo will support Bitcoin and Ether, allowing users to have crypto combined with their bank accounts.
The trio also runs Modular Banking, a provider of digital asset services to the banking sector, alongside Zabo.
"We'd like to be that bank you trust that also provides access to things like global currency," Brown says. "There's a divide between your dependable, traditional banking institution and the digital economy, Nobody is bringing these two together in the U.S. yet, and that's where we fit in."
Meet Christopher Brown, CEO of Modular and co-founder of Zabo.
What problems are you solving through Modular and Zabo?
Access. The broader market is in the "trough of disillusionment" currently, but demand for the stalwart currencies, namely Bitcoin and possibly Ether, will remain and grow substantially as the market matures. People will want to have—and ultimately need—access in the easiest, most trusted way.
Is there a real-world example you can give?
The current entry points are crypto exchanges. Coinbase, for example, has 20+ million accounts, and there are 130m people in the U.S. that need banking. Also, 18.7 percent [of the U.S. population] are still underbanked.
Our focus is on early adopter demographics as our initial product goes to market, but eventually the offer will become attractive to a lot of people.
What are your real responsibilities day to day?
Everything.
I start at 4a.m.; meditate and gather my thoughts; put some creative ideas on paper; look at the previous nights' code; review either financials, latest designs, or product goals; answer internal questions on design and development blockers; have a stand up meeting with our team; usually have a few customer or partner calls; reach out to partners we need to coordinate with; and work with the developers in between calls and code with whatever is left.
---
READ NEXT 26 North Texas Innovators Who Are The Future Today
---
How have your previous life experiences or employment played a role in your success?
I grew up in a military family moving around a lot. I spent some time in the Air Force right out of high school. I've found this has made handling change and new things fairly natural for me. You also get a layer of discipline as well as invaluable insights into teamwork and leadership. Couple that with being a developer and obtaining my MBA from SMU, and there's a fantastic convergence of technology, economics, and new social framework that makes this sort of thing really interesting.
What do you like about working in tech in Dallas?
Dallas-Fort Worth has an enormous variety of opportunities within arms reach. It's a nice hub to be in with Austin right down the road, too. The community is great. As I mentioned, I had the privilege of graduating out of SMU's program. One of the VCs I met during that program, John Adler, was the first adviser to join our team. I hope we can help empower the invester and startup community to realize the talent being produced out of UTD and other local universities and take bigger risks.
What was your first breakthrough moment?
Being a developer during 2017 when the crypto token craze took off. When everyone was digging for gold, we got to sell the shovels. We bootstrapped out of tech services and moved to product this year.
What was your latest breakthrough moment?
Realizing traditional banking institutions are going to watch newcomers take the front end of this market before they make any moves and reducing the overall competitive landscape to other fintech companies. Because of their willingness to provide services on the back end, like holding the actual deposits, they increase their balance sheet, customers get the same financial security with cash, we get to build out the technology, and everyone wins.
What have you tried and failed at?
Our initial product, what we call a decentralized enterprise wallet, was built on Ethereum with blockchain technology as a centerpiece. We realized it was too early, and the market as a whole has no appetite for this sort of thing. Global adoption of digital currency is only 0.48 percent. So, we stepped back and designed something that caters to the 99.52 percent that still need in.
What's on the horizon for you?
Going to market with a consumer brand is a monumental task. Because we've been heavy on the technical side this last year, we're going to shift some focus to build out the branding for Zabo this year and deliver it to Texans.
---
READ NEXT Crypto Bank Zabo has Dallas ties 
---
Who's inspiring you right now?
My wife Rebecca is an amazing person. She sits with me, stands with me, listens, analyzes, advises, answers questions, and supports the whole operation. It's impossible to be in a relationship AND execute something like this without the other person being someone like her.
Also, my partners, Alex Treece, William Dias, Joshua Hannan, Fred Furas, Davi Reinke, John Adler, Dustin Kirkland, and Blockchange. When you look at larger figures in tech, they always refer to the amazing team around them. That holds true for our company. The amount of work and passion is fun to watch.
Tell us about a recent breakthrough or some cool tech that's underway that you're excited about.
Ethereum 2.0 (Serenity), Polkadot, and Cosmos. These are proposed scaling solutions for public blockchains. As soon as we scale decentralized networks past the requisite transaction throughput we need to match current networks, it'll be another giant step for this global phenomenon.
What advice do you have for someone who is trying to break through in tech right now?
Keep your eyes open and find one thing to be passionate about. There are a million things going on in technology, whether it be cryptocurrency, AI, AR/VR—on and on. In between the buzzwords there's real work going on. Find what you like, and focus on that one thing until completion.
David Kirkpatrick and Alex Edwards contributed to this report.
This Q+A was part of a series in Dallas Innovates 2019—The Magazine.  
Dallas Innovates 2019—The Magazine highlighted 26 North Texas innovators who are the future today. These men and women are are renegades, visionaries, and people who don't take no for an answer. And they are all forging the future of tech that has the potential to change the world. Throughout the next month, we will be sharing individual interviews with our innovators as part of the extended magazine content on dallasinnovates.com.
---
Read it online
Dallas Innovates 2019—The Magazine explores the region as a rising tech hub that will shape the future of innovation. The theme of our second annual print publication, "A Breakout Moment," explores why now is the time for the region to grab its place in the tech universe.

Get on the list.
Dallas Innovates, every day.
Sign up to keep your eye on what's new and next in Dallas-Fort Worth, every day.