Dallas-Fort Worth has been given the top spot in a newly released study ranking the highest number of science, technology, engineering, and math jobs in 2018. Conducted by the American Enterprise Institute's (AEI) Center on Housing Markets and Finance, the study looked at metros across the U.S. in terms of economic vitality and affordability.
The AEI Housing Center used three metrics to conduct the analysis, all given equal weight.
1) The 30 metros with the highest number of STEM jobs last year were ranked based on data from the Bureau of Labor Statistics that totaled STEM employees.
2) Overall total employment growth of any type since 1990 was pulled from the Bureau of Economic Analysis.
3) And, relative affordability for first time buyers (FTB) was taken from the AEI Housing Center's 2017 ranking of a metro's median home price to median income ratio.
The results were then ranked from best (Dallas-Fort Worth with a score of 6.7) to worst (Los Angeles and Sacramento were tied at 29th with 20.3). Of the ten best STEM metros, three are in Texas: No. 1 Dallas-Fort Worth, No. 2 Houston, and No. 4 Austin.
The Dallas-Fort Worth region boasts a STEM employment of around 250,000 employees, which earns a 7th place ranking. Overall employment growth came in at 77 percent—compared to the national average of 33 percent—for a 4th place ranking. And, in relative affordability for FTB, Dallas-Fort Worth comes in 9th.
"On one hand, some metro areas with relatively high home prices are desirable places to live in terms of jobs and local amenities," Edward Pinto writes in AEI's report. "On the other hand, house prices may be higher than they really need to be due to local policies that needlessly drive up the price of land and thereby constrain the amount of new housing."
In the breakdown of each metro, AEI credited Dallas-Fort Worth's "vibrant new home construction sector" as helping it earn high scores for employment growth, which usually goes hand-in-hand with the number of work opportunities, and FTB affordability, which relates to recent college graduates.
Dallas-Fort Worth has seen employment grow while maintaining a steady FTB affordability.
24.6 percent of all DFW home sales in the fourth quarter of 2018 were new construction sales, according to AEI. That's over double the national rate. The organization also said in the entry-level home segment, new construction share was 15.1 percent, and in the move-up segment, it was 40.3 percent. Those numbers are high when compared to the national rates of 6.2 percent and 19.6 percent, respectively.
Lastly, AEI said that between 2013 and 2018, the Dallas-Fort Worth housing stock has gone up by 5.5 percent due to new construction—over the same time period, nationally, new construction was at only 2.2 percent.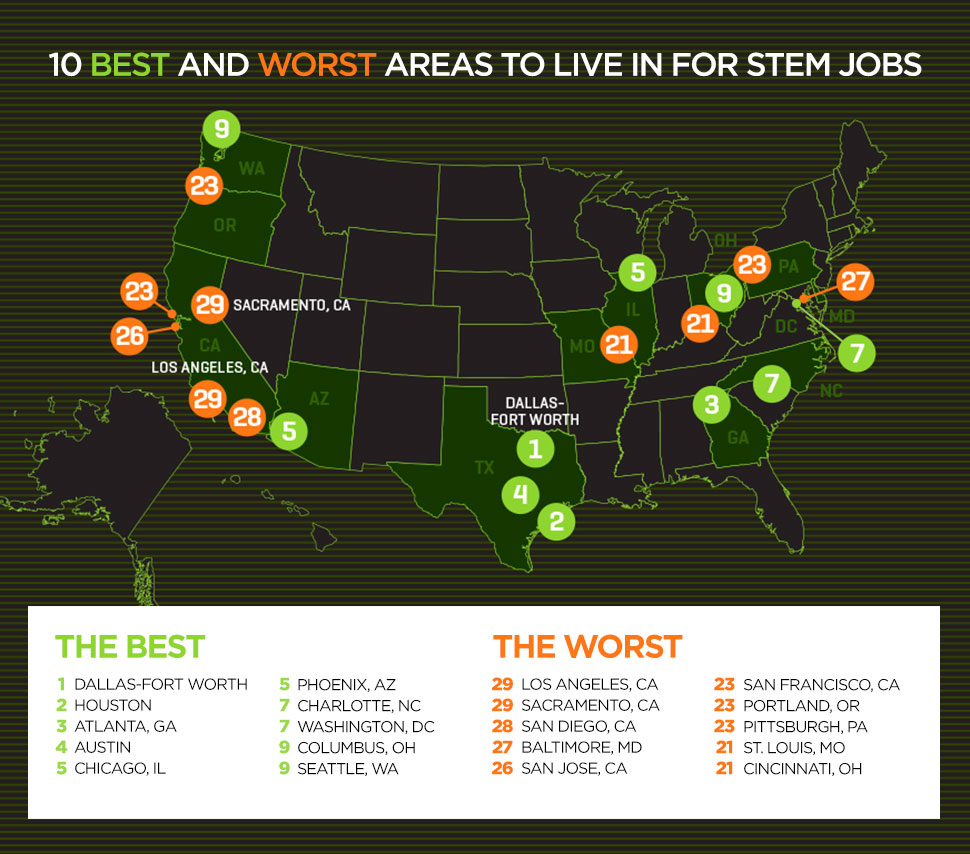 Get on the list.
Dallas Innovates, every day.
Sign up to keep your eye on what's new and next in Dallas-Fort Worth, every day.