As it looks to grow its footprint in "a few key areas" of tech startup investing, Dallas firm Perot Jain has brought in a new partner.
Longtime Dallas investor Aaron Pierce brings with him a deep investment background and a history of supporting the local entrepreneurial community, as he takes on the new leadership role at the early-stage startup-focused, family office-backed investment firm.
"I've got a laundry list of goals, but the impact I hope to make through my work is simple: I want to propel and catalyze our partners to find the highest level of success they are aiming for," Pierce told Dallas Innovates via email. "If we can achieve that and our impact drives successful outcomes, Perot Jain will continue to be a leading investment firm in our industry."
Pierce serves as co-founder and board chair at Venture Dallas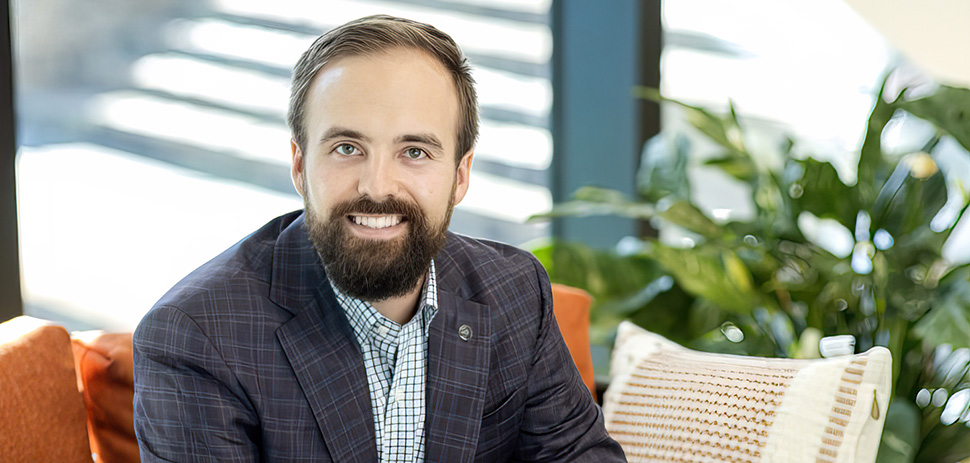 A graduate of the University of Arkansas, Pierce got his start in the investment world as an analyst at J.P. Morgan, where he said he often worked with families to build their wealth after they'd sold a business or were experiencing a "significant liquidity event." After that, Pierce launched and led a local family office, where he became acquainted with the Perot Jain team through work on a number of co-investment opportunities
His relationship with Perot Jain deepened in 2019, when the firm was "instrumental" in helping Pierce launch Venture Dallas—which he calls the "premier venture capital conference in North Texas" and the "best showcase" of local talent. Pierce serves as the organization's co-founder and board chair. After going virtual during the pandemic, Venture Dallas is returning in-person at the George W. Bush Presidential Center at the beginning of November.
"We are fortunate to have Aaron Pierce joining Perot Jain and will benefit greatly from his experience in sourcing, underwriting, and managing complex private investments," Anurag Jain, founding partner of the firm, said in a statement. "His background and understanding of private investments and experience working with family offices will bring considerable value to our team and portfolio companies."
An 'all encompassing' role—with cricket on his agenda
Pierce describes his new role with Perot Jain as "all encompassing." In addition to the typical responsibilities of managing a team of investment professionals, sourcing new opportunities, building relationships, and managing the firm's portfolio, Pierce said he will oversee Perot Jain's investments in Major League Cricket. Earlier this year, Jain and co-founder Ross Perot, Jr. joined a $44 million combined Series A and A1 funding round to build out the cricket league's infrastructure. A Texas MLC franchise will be based in Grand Prairie at the former home of a now-defunct professional baseball team, with plans to make it the leading venue for the sport in the U.S.
Formed in 2014, Perot Jain is one of the more active startup investors in North Texas. Leveraging the expertise of Perot's real estate development firm Hillwood Development and Jain's health care services firm AccessHealthcare to help companies scale, the firm focuses on early-stage B2B startups in industries like supply chain and logistics, mobility, government, and defense. Typically making investments in seed-stage startups, Perot Jain counts more than 60 companies in its portfolio, including local names like Spacee, NoiseAware, and PICKUP.
"The firm focuses primarily on early-stage investments into technology companies solving some of the largest problems," Pierce said. "We're able to be a strategic partner to many growing companies in these industries and sectors."
'I've never been more bullish on our region'
While not going into specifics, Pierce said Perot Jain is poised for new growth with "a number of initiatives internally and externally." He added that the firm's team is growing in anticipation of a new branding and website due out later this year. In addition, Pierce said Perot Jain plans to increase its footprint core focus.
"As for the ecosystem here locally, I've never been more bullish on our region and the future of innovation for startups and investors," Pierce said. "We have the ingredients required to be a major player in the national investment landscape, especially as the role of family offices investing into venture capital continues to grow in its significance in the venture landscape."

Get on the list.
Dallas Innovates, every day.
Sign up to keep your eye on what's new and next in Dallas-Fort Worth, every day.